That's not necessarily the case. Print is still thriving and can be more beneficial for your business, even if we are living in a digital landscape. But you need to do it right…
This page is packed with plenty of helpful advice and tips to make sure you and your business are in the best position when it comes to sourcing your print. It highlights just how important the process is, how you can choose sustainable print, along with other important steps you need to take beforehand and how print can be the answer.
Treat this as your one-stop resource for the most useful business printing-related content you're ever going to need.
The headings on the left-hand side are hyperlinks, so they'll jump to the relevant section of the page, depending on which one you click. Select the one you want to learn more about and you'll be taken to that specific topic.
If you do find this page useful and get the answers you need, go ahead and bookmark it to save it for future use. Or even share it with someone else who could benefit from what you've learned.
If you need any more information on business printing, get in touch and one of the team will get back to you.
Introduction To Print Marketing
One of the key components of print marketing is that it helps build the identity of your brand. Often overlooked or given a token effort, it's the cards, brochures, leaflets and other materials you print which are brilliant ways to introduce yourself and have an impact on your clients and customers. And that impact can be positive or negative.
If you're not recognisable and the materials you print are of poor quality, then the customers won't want to do business with you.
Just think about how many cheap leaflets you've ever thrown away without a second glance. That can easily be avoided, though, if you take the right steps. Customers who feel the quality of an impressive, printed piece in their hands are going to be more likely to engage with your business.
Even more so than a brilliant digital marketing campaign which can easily get lost amongst the noise of social media and the internet. To explain, did you know that Britons receive an average of 90 mobile phone notifications a day? How are they ever going to be able to absorb your digital marketing efforts?
Why Use Traditional Print in a Digital Landscape
Provides a sensory experience

Demands more attention

Freedom to seek bespoke results
With the rise of social media platforms such as Facebook, Twitter, Instagram and TikTok - along with the fact that they all have specialist advertising tools for businesses to use - it can be easy for companies to assume that this is the way they'll achieve the most success.
Granted, digital content that you produce can feature many various, sensory-engaging tools at once such as video and audio, while print is static.
However, when you consider just how much brand new information hits the internet all the time, it comes as no surprise that the attention span of readers is decreasing. This is according to a study conducted by Microsoft. They revealed that we now have an attention span of only eight seconds, making our attention spans shorter than that of a goldfish - who are at nine seconds.
90
Did you know that Britons receive an average of 90 mobile phone notifications a day? How are they ever going to have the ability to absorb your digital marketing efforts?
Just think about how much people will be able to remember in such a short amount of time. When so many businesses are competing for attention, it can be relatively easy to get lost among the competition, despite the effort that's gone into your motion graphics.

Besides the amount of digital content that people consume every day, another way that digital marketing falls down is your potential customer consuming your output on a digital device. What they're holding in your hands, the tactile connection that they've formed is with Samsung or Apple. Not your business.

So, to achieve a truly sensory experience, it's more beneficial to use print instead of relying on digital marketing completely. Some will suggest that it's an outdated method. However, online retail giant Amazon opening their first physical bookshop speaks volumes. In fact, you'd think they'd want to market their Kindle product even more to increase digital sales.
There's still so much more print is able to achieve, such as providing sensory experiences you can't get with other methods. If you're using the right printing technique (which we'll get to), then you have the freedom to have bespoke products. This can feature luxury paper, specialist finishes, and stimulating, in-depth images you simply cannot achieve digitally.
While the aim is to produce the best-printed content, the other important aim is that you want to create business prints that persuade readers to respond to any call-to-action you have placed. And this can seamlessly feed into your digital efforts - a website page with a dedicated URL - in order to track your success easily. Proving your ROI in this way will make getting sign-off a whole lot easier.
Responding to the call-to-action on your printed work can be something as simple as buying a product. A study from neuromarketing firm TrueImpact compared the effects of paper marketing with digital media. Their results showed that print materials require 21% less effort to process than digital media, suggesting that it's both easier to understand and more memorable. This means that you can have a greater impact on your audience by printing in this digital landscape.
Now more than ever the way we engage with customers, prospects and colleagues is changing with more and more of us working remotely. We all have to find new ways to engage prospects and enhance the customer experience.
Print tip
To truly succeed, make sure your printed campaign works with your digital efforts. Enhance your overall marketing strategy by reading our print marketing guide.
Print Marketing: Getting It Right!
There is a lot to sift through when looking for a print provider online; it's hard to know who's best to handle your project. Every printer will no doubt have its strengths and weaknesses, so finding the right one to work with is important.
If you're looking for a print provider who can not only print your project to a high standard and deliver on time, but can offer you support and guidance throughout the process, then you'll probably want to keep on reading.
Online print that you can buy at the click of a button can be a cheap solution but that's not necessarily the message you want to put out to the world about your brand. Online print is often run of the mill, however bespoke print can say so much more about you and your business.
You're in control when it comes to printing the marketing materials for your business. That's why you should take a step back and ask a handful of important questions before you jump in
How much experience does the printing company have? Do they have examples of their work?

Are their services bespoke, or does each client receive the same service?

How can they help you show off your brand and message in the best way?

What print technology do they have? What does each one do and which one would they use for your project?

Can they cater to you and your specific requirements, such as the stock you want to use?
Obviously, these aren't the only questions you need to be asking. While it all depends on each business, you might want to question them on turnaround times, their sustainability policy, if you can see one full version before printing off thousands and anything else you believe you need to know before diving in.
What Techniques Can I Choose From?
If you want your printed materials to really stand out, then you're going to need high-quality results. The only way to achieve that is by using the best and most innovative print techniques. Thankfully, popular techniques are now available for you to choose from with each of them offering something unique.
Wondering what some of the print terms we're using actually mean?
Check out our ever-growing glossary of print terminology.
Here are some typical ones to choose from.
Offset Lithography
Offset Lithography is a technique where the printed plate contains an image of the content that needs to be printed. Once the plate is inked, only this part of the image holds the ink. This ink is then offset from the plate to a rubber blanket and then to the printing surface. This is a popular technique amongst businesses because it's able to print on almost any flat surface and different materials. See how it works in more detail by clicking below.
Digital Printing
Digital Printing is ideal for businesses that are seeking short runs and personalisation. This provides an exciting opportunity for your business to get even more creative with commercial print. As it's digital, this technique offers endless options when it comes to making a serious impression with your business prints. While it can engage customers and is cost-effective, success does depend on the machine used, the purpose and the company operating the machines. Want to learn more about digital printing?
Display Printing
Display printing is best suited to you if your business is one that needs to make a big impression — literally. Also known as large format or wide format printing, this method gives businesses the option to have graphics printed onto any material of any size. This method refers to print materials that are too large to be printed on any other printing press. So, as you can imagine, specialised production equipment that can accommodate larger dimensions is needed.
LED UV Printing
LED UV (ultraviolet) printing is the most impressive and popular choice for businesses. If your business wants to make that all-important positive first impression with your business prints, then this is the route to go down.
LED UV technology ensures that the print quality is much sharper and more vivid while your printed materials retain their original characteristics. So, you won't have to worry about any unwanted marks or blemishes appearing.
However, the biggest selling point for businesses is that the turnaround times are now much quicker, and high quality is maintained despite the speedy process. Along with this, the unique UV curing drying method helps to accentuate the tiniest of details, allowing you to show off every aspect of your prints in all their glory.
If you want to find out more about LED UV printing, what it entails, the role UV curing plays and how it can help improve your printed products, visit our blog post.
Impress Your Customers With Brilliant Print
Want to produce print materials which stand out from the crowd? Then you need this guide!
Our detailed guide will help you to produce beautiful and pristine print materials to complement your campaigns, all while staying sustainable.
Fill out the form to grab your copy!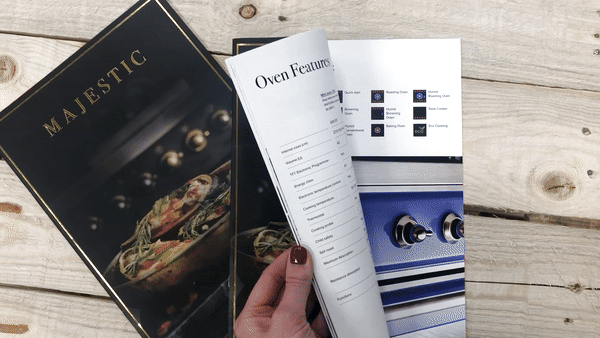 Print Marketing: Keeping It Green!
The concept of becoming a more eco-friendly organisation is no longer something that can be ignored by businesses. Consumers demand it, governments are enforcing it and the benefits now outweigh the cost exponentially.
88%
of consumers will be more loyal to a company that supports social or environmental issues.
83%
of consumers will always choose a brand with a better sustainability record.
Working with a company whose focus is sustainability and the environment is important, we all have a duty to protect and promote our natural world.
At B&B Press we promote the sustainability of print, we are committed to ensuring Print remains an effective and powerful means of marketing and communication.
Paper is now regarded as one of the world's great sustainable products. It's biodegradable, recyclable and made from a renewable raw material.
Don't be fooled into thinking minimising your print use will help save the planet. The opposite is in fact true, print can actually help protect our planet, it's just about choosing the right kind of print and working with a sustainable print provider.
Introducing Carbon Balanced Print...
When you choose to use Carbon Balanced Paper, printed by a Carbon Balanced Printer, you can be confident in knowing you are choosing one of the most sustainable print solutions available.
Benefits of working with a sustainable print provider.
Knowing that you're printing your marketing materials in an eco-friendly manner allows you to introduce a credible green approach to your marketing strategy.

You'll be a crusader against global warming and give customers what they're demanding from brands.
Communicate your commitment by using the Carbon Balanced Print logo on your printed materials to demonstrate your approach to the planet's wellbeing.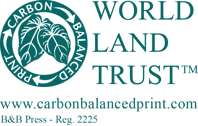 See how other companies have used this to elevate their brand.
How Does This Make a Difference to Our Planet?
Carbon Balance Print funds World Land Trust, an international conservation charity that protects and restores carbon-rich wildlife habitats in the tropics.
The Land-Use sector could be 50% of short-term mitigation potential, and nearly 40% of the 2030 emissions gap.
Landscapes can save us more than renewable energy efficacy and transport put together. Learn more about Carbon Balanced Print and the World Land Trust.
What Can I Print?
Now you know how beneficial print can be in this digital landscape and how eco-friendly it can be, you'll want to know exactly what it is that you and your business can print. When you take into account that there are so many techniques and machines around now that are available to use, it means you have plenty of options to choose from.
Let's run through some of the more popular materials that can be printed for businesses to leave the biggest impact.

Leaflets
When done correctly, leaflets can be visually appealing and contain plenty of useful information about your business or the products you're trying to sell. Leaflets will never become obsolete and by printing leaflets for your business, you're creating an effective marketing tool.
While an assumption might be that because leaflets are small, they can be printed on any ordinary printer, that's not always the case. Even something which is small in size like a leaflet can benefit hugely by being printed using an innovative machine, such as the LED UV printing press. This can improve the visual aspects such as vivid, bold colours to make the key information stand out while the strength of the business print also remains.
They're tangible, so there's no chance of it being missed or deleted, which can easily be the case with a digital ad, for example. However, a leaflet will only be engaging and remain in a reader's hands if it's designed and produced to leave a lasting, positive impression. Consider using emotive copy and give the leaflet a different feel and texture to others. Find out some other ways to make your leaflets effective.
Despite their smaller size, they can still feature a lot of information, they're easy to read and you can target specific demographics too.
Brochures
Brochures are a common favourite among businesses because of how versatile they can be compared to other marketing materials your business can print. This is because they're a chance to embrace your creativity, as there's usually more room to include content, images and anything you feel can engage your audience further.
Creativity can be expressed through the types of folds you decide to implement in your business brochure. Your design might look a lot better with a tri-fold than a bi-fold, for example. Even unique scents and textures are possible. There are numerous other factors you need to consider when designing your brochure and getting it ready for the print stage.

These include:
Making sure the photography is clear and engaging

Making your products the centre of attention

Selecting unique fonts, typography and consistent colour schemes

Consider the type of stock you want to use for the brochure

Finding out whether a certain printer can even print on your stock
More businesses are going to implement the use of brochures because of the level of impact they can have. Now is the perfect time to get inspired by beautiful brochure designs and see what others are doing right to help you along the way in creating the most appealing and creative brochure possible.
If you're at the beginning of your brochure-creating journey or want to know whether you're on the right track, check out these tips on how to come up with a professional brochure design. For even more tips and advice on how to create a piece of brilliant print, download our guide.
Catalogues
Something that not many people associate with business printing is the ability to print catalogues for your business. If you select the right print company and the perfect printing technique, then you could make an amazing impression. The difference between catalogues, brochures and leaflets are that the latter two don't feature as many pages. However, even if your catalogue features over 100 pages, it doesn't mean the quality should decrease in any way.
It's quite the opposite.
If a technique like LED UV is selected then it'll only enhance the feel and appearance of every page in your business catalogue and improve the overall strength of the product. This is extra beneficial for businesses that have products to sell and need to provide detailed product copy alongside engaging, detailed images.
Although there's now a rise in digital catalogues, mainly for businesses involved in the fashion industry, print catalogues do offer something different. That's because not every catalogue produced by a business is going to suit a digital format. And the two are best used side-by-side.
Picturesque landscapes and clothing catalogues work better in print because they can be printed on luxury stock, such as silk or uncoated paper. This helps the traditional print catalogues, the content and the images look more appealing to the readers, as opposed to potentially pixelated images when they're browsing on a laptop or a mobile phone.
The sensory experience readers get from your printed catalogue can't be matched by digitally turning pages.
Anything else?
Brochures, leaflets and catalogues aren't the only things businesses are limited to printing. What you print depends on the aim of your business, what you're trying to achieve and how far you're willing to go in order to stand out.
An important thing to consider here is that anything you plan to print - including all of the small details such as the colour scheme - must fit within the tone of your brand.
For example, luxury car, watch or hotel companies won't be using bright colours and brash fonts. Instead, they will choose simple, dark colours and fonts that look sleek to give off the luxury feel you might also be aiming for. Make sure you take this into consideration when choosing the print process, paper type, and special finishes for your print.
A rapidly growing trend is for super-high-quality printed magazines. It's popular to experiment with different stock such as silk inside one publication and choosing different stocks for photo-heavy features and wordy op-ed pieces. By doing this, you'll have incredible magazines that stand alone as art pieces in their own right.
Posters, newsletters and even large banners are marketing materials that businesses can print so, as you can tell, there isn't only one option for you to choose from as the best print companies will specialise in all areas.
Wait... There's More to LED UV
Throughout this page, you'll have come across the term LED UV printing. Although we've mentioned that it's an impressive machine, it's great to know exactly what it is, why more and more businesses are using it and why it's proving to be so popular.
The results speak for themselves. Choosing to have your business prints go through an LED UV printing press can be the all-important difference between having good quality results and the highest quality results that instantly demand attention.
When you take a look at the sheer size of an LED UV printing machine, it'll become clear as to why this should be left to the experts who are specialists in dealing with this.
Print Tip:
LED UV print is especially brilliant when printed on uncoated stock, this is the matte paper that is very à la mode. This winning combination creates the kind of print that stops you in your tracks. The kind you take a moment to truly appreciate both the design and feel of, so subsequently you'll absorb its message. These are the moments you want to create for your brand.
LED UV printing makes sure that any and all colours you have used are enhanced. The ink doesn't sink into the materials with an LED UV printer, so the colours always appear much sharper and more vibrant. This is perfect for showcasing products because the quality of images is the primary reason why readers will be interested and turn into customers. That's why enhanced colours assist with the overall visual presentation.
20% LESS
LED UV uses around 20% less ink than conventional printing presses because there is no absorption of the ink into the paper.
Another benefit of UV curing is there are no solvents to evaporate in the first place, which means that coating thickness and volume isn't lost, along with being more eco-friendly. In addition to this, UV curing improves physical properties from an improved gloss finish right through to the strength of the printed materials.
LED UV machines use a lot less power than others and the instant on/off functionality reduces standby consumption between printing jobs while reducing overall CO2 emissions.
95% LESS
LED UV technology uses 95% less power than conventional infrared drying.
In a matter of seconds, the inks, coatings or adhesives used are dried. This is better than the conventional heat and air-drying method because that process involves solvent evaporation, which makes the coatings shrink by more than 50%. It produces less waste and creates fewer environmental pollutants.
The Speed of (BLUE) Light
Sometimes, businesses have tight deadlines and you shouldn't feel that you have to compromise quality to meet those tight deadlines.
With LED UV reducing the turnaround of the majority of high-quality printing jobs by around 40%, these turnaround times no longer feel like they last a lifetime. Another major business benefit is that the LED UV printing press is versatile, meaning there's no need to stick with ordinary papers anymore. LED UV can print onto a wide range of stocks.
For more information on how LED UV printing is kind to the environment and how this can benefit businesses, click here.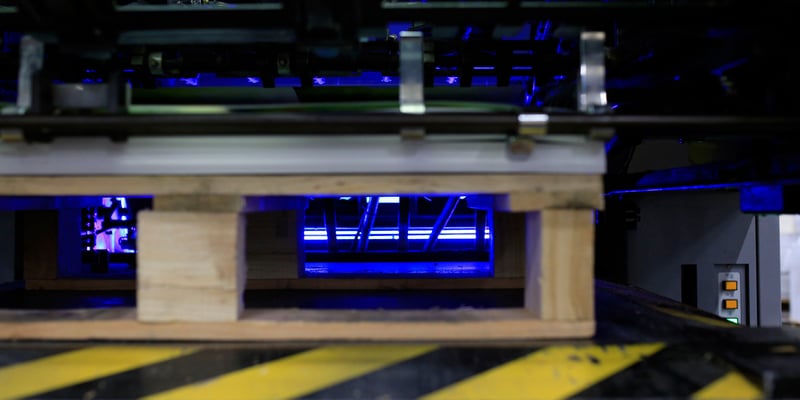 An LED UV printing system can accommodate businesses becoming more creative by trying different stock, different surfaces, custom textures and even embossed objects to really make printed marketing materials stand out even further.
The benefits don't end there either. To discover more benefits about LED UV printing machines and for more detailed information on the benefits highlighted above, view our blog post on the benefits of an LED UV printing press.
If you don't want your next printed marketing materials to go straight into the recycling bin and want the chance to be heard instead, download our free guide on how to produce brilliant print.
The guide features plenty of helpful tips and advice ranging from how to choose your colour scheme, your brochure layouts and even preparing the artwork for print. Grab your copy here.