Precise, customised packaging by skilled professionals using cutting-edge machinery.
Everything you need to let your packaging do your product justice.
Our digital die cutter allows fine detail packaging production with consistent results and a quick turnaround. See it in action in this video.
Why Use This Packaging Service?
Packaging is your prospective customer's first interaction with your product. You need to know it's creating the right first impression.
Ensure you get the best possible experience for your customers by producing printed packaging that's memorable and gets your product noticed.
With this service you get:
Easy to order and manage SKUs
High-quality, customisable details
Consistent & reliable finish
Choose from the following printed packaging types:
• Belly bands • Bespoke printed packaging sleeves •Wallets •Folders •Swing Tags •Short-run or prototype packaging runs.
And the following printed packaging finishes:
•Full-colour printing • Foil block printing •Embossing and Debossing •Spot UV varnish printing •Lamination •Digital and Litho printing for various quantities, from short-run sample prototypes to the bigger projects.
Why choose B&B Press:
Besides superior quality packaging, you'll also save time and money. Thanks to an easy ordering system and fewer wasted runs, your packaging process is more efficient.
Today, the shift toward an eco-friendlier world means businesses are looking for alternatives. Consumers want environmentally friendly packaging in addition to eco-friendly products. Paper is now regarded as one of the world's great sustainable products. It's biodegradable, recyclable and made from a renewable raw material.
On top of this, all B&B Press print services are Carbon Balanced.
Ready to hear about our prices?

"👌👌👌"
Ludovic, Feel Good Kitchen
Sustainability: Use the Carbon Balanced logo on your printed packaging
It's simple really, thanks to our processes. Everything we print on paper or card is Carbon Balanced Print.
Use our unique Carbon Balanced Print or Carton logo on your packaging to communicate your commitment to reducing your carbon impact.
To date our brilliant customers have enabled us to balance the equivalent of 556,900KG of CO₂, protecting 131,686m² of biologically significant and threatened rainforest and tropical habitats.
You can help us protect more.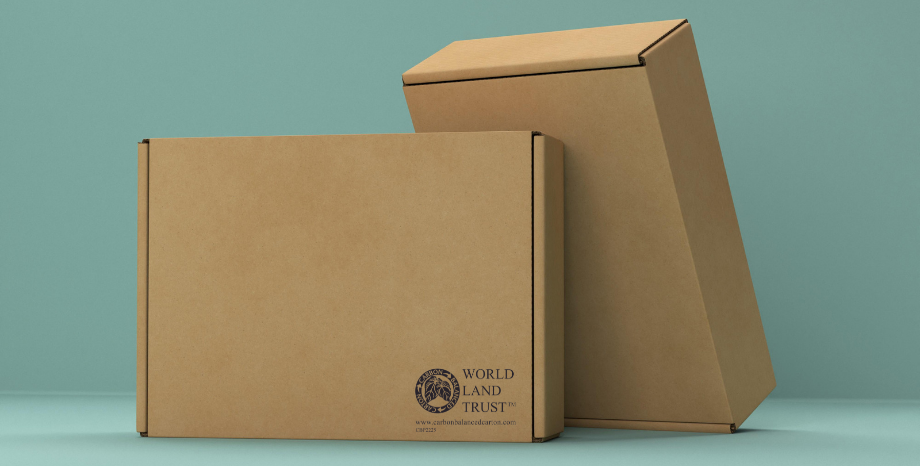 How we do it:
We ensure we have reduced the CO2 created from our print production to an absolute minimum, and continue to reduce this year on year.
Once this is as low as possible - and only then- the emissions are balanced through our Carbon Balanced Printer scheme which funds World Land Trust to protect our biologically significant and threatened rainforests.
We will print your order on Carbon Balanced Paper and deliver Carbon Balanced Print using a unique logo to show authenticity.
The logo will demonstrate and communicate your commitment to reducing your carbon impact.
You'll feel good, you've taken positive action towards climate change.