Heidelberg Speedmaster CX 75
The Speedmaster CX 75 is a real multi-talent. It is based on the innovative technology of the Peak Performance class of the Speedmaster XL 75. The inclusion of the sheet travel concept with double-size impression cylinders opens up a wide range of applications and a large variety of substrates.
It prints 15000 sheets per hour - this means we can work fast, and delivery your projects on time.


Color Assistant Pro, Colour Fast Solution and Prinect measurement systems - this means you'll have the best colour match possible.


Operator guidance system with Intelliguide and Intelliline - this means even if your job is a more complicated one we've got it under control.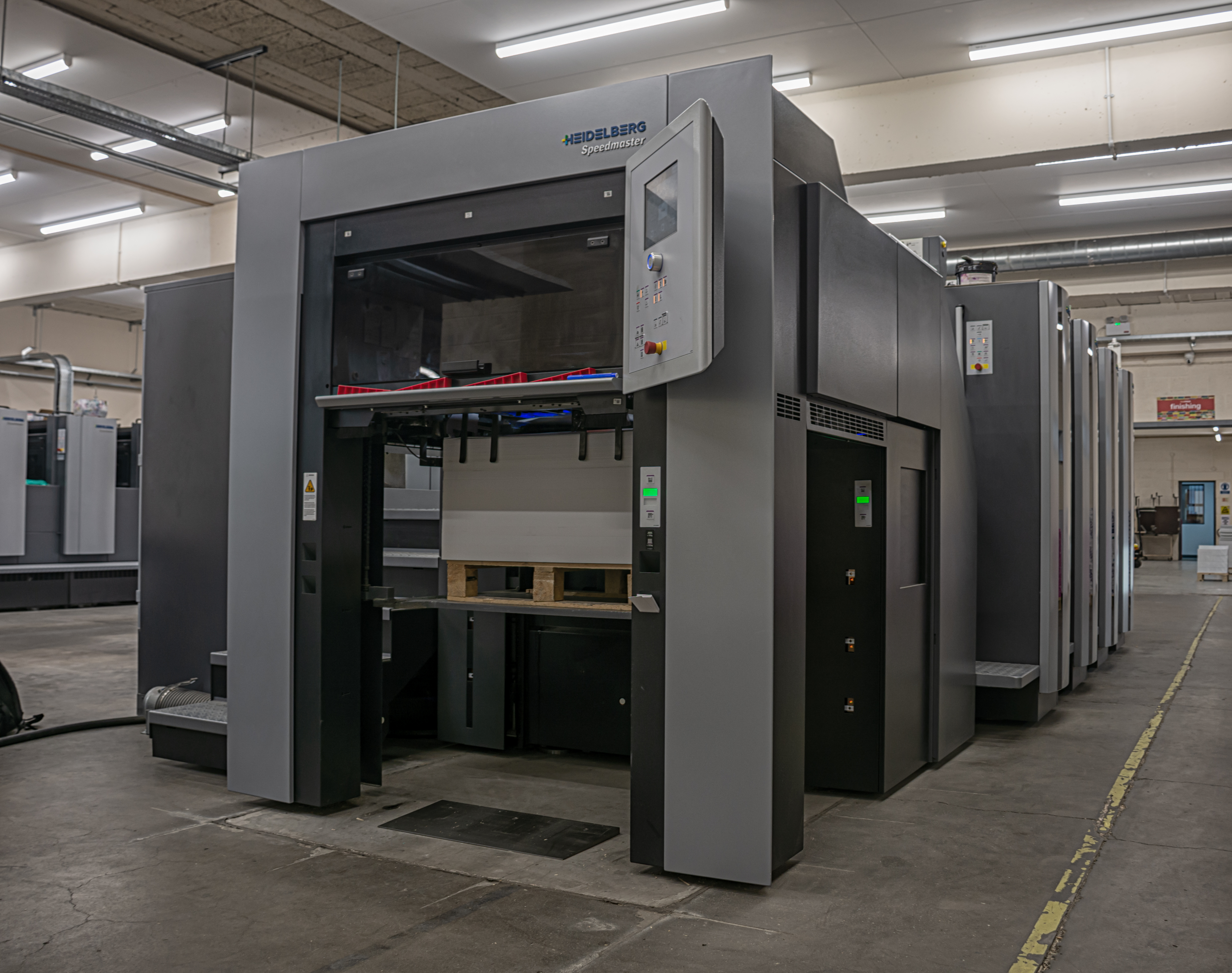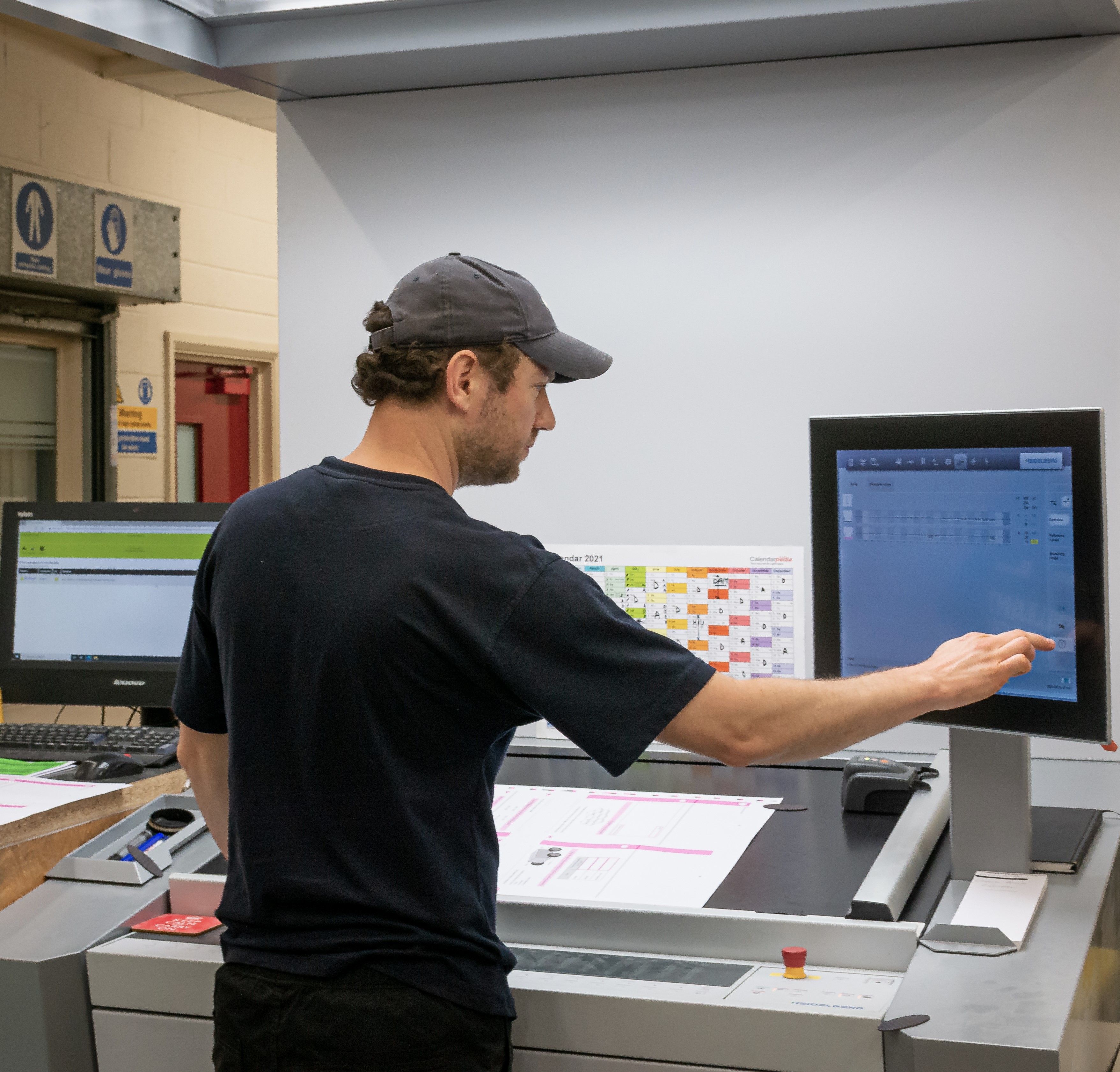 LED UV Technology
We were the first company to invest in LED UV print in the UK and we continue to believe in the technology today. LED UV press relies on a UV curing drying method. So it uses UV light instead of heat to dry inks and coatings.
The inks, adhesives or coatings are placed on an underlying layer. The LED lights are exposed to chemicals that cause a reaction. Once that's done, the liquids that have been used instantly harden and the finished product is UV cured.
UV curing can be broken into a more detailed, scientific explanation. If you're interested in learning more about UV curing and the intriguing science aspect behind it all, read this blog on how UV curing works.
Quality - It's specifically designed to produce a sharper, more defined finish.


Time - Instant drying process.


Eco-Friendly - It uses much less power than traditional conventional printing presses.


Consistency - You won't need to compromise on quality, regardless of the stock you choose.



Colour enhancement - Colours appear much brighter and more vivid to provide the best visual presentation
Let's Get Started
Book your free consultation today!
Looking to enhance your print marketing campaigns? We're here to offer you tailored advice to help you excite and astound your customers.
Simply fill out the form and a member of the team will be in touch shortly.