What is this service?
Sometimes referred to as wide format printing, large format printing or POS. Your graphic can be printed onto almost any material at any size.
Roller banners
Exhibition stands
Pop-up walls
Posters
Signage
Flags & bases
LED Lighboxes
Outdoor banners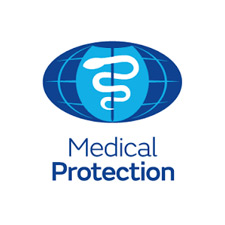 "Really proud of the job,
from concept to finish print."
MPS
Frequently asked questions
Do you print posters?

Yes - We print high-quality posters up to A0 (1189 x 841 mm) size for many of our large corporate clients, however, if your requirement is for one or two posters on a one-off basis and price is important you will find more suitable options online.

What materials do you print on?

We print on paper and board up to 600 microns in house, we can supply print on mugs, fabric, stickers, and other substrates through our Print Management Service for bigger projects. Please speak to our team if you'd like to know more.

Can you supply paper samples or dummies?

Yes - please contact the team with your requirements.

Should I use RGB or CMYK?

When you prepare artwork for printing, always use CMYK. This means you'll get the best results. We always send you a proof to make sure you are happy with colour conversions before we print.

How do I send my artwork files to B&B Press - The file is too large to email?

Simple, you can upload our files here. https://bbpress.wetransfer.com/

They will arrive in our artwork folder and we will be happy to start work on your order once we receive them. If it is data you are sending for a mailout please send clientdata@bbpress.co.uk

Will I see proof before you print my project?

Yes - unlike some 'online' print companies we will pre-flight check your artwork file and prepare a CMYK print-ready file to send you for your approval before we start the printing process.

For colour, critical projects contract colour correct proofs can be supplied for a small additional cost.

Can I change something after I've had my proof?

Yes - amendments can be made any time before a final proof is signed off, just speak to your account manager and we can make sure you are happy before we send to print.

Why be average when you can Be Brilliant?