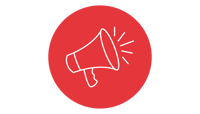 Cut-through
Today's letterbox is relatively empty compared to our email inboxes and social media feeds, meaning you can get your message in front of a significantly broader proportion of your target audience.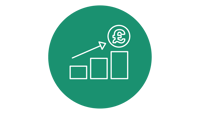 Sales
Direct mail's main purpose is to drive sales. If you look at a brochure or any other form of direct mail print marketing the call to action is usually go online or in-store to buy. What's more, catalogues, in particular, give marketers more space for more products and, coupled with the fact that human beings like to browse tactile things, this means average order values are generally higher than the average across digital acquisition channels.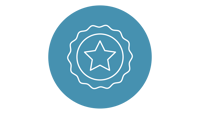 Lifetime Value
Direct mail's tactile nature, along with its greater capability for conveying brand values, ways to buy, wider product range and ways to interact with the brand, generates significantly better audience engagement than digital campaigns alone. Direct mail cost per action will always be higher than digital due to the cost of print and postage. However, that's acceptable if the customers recruited through the channel are worth way more in the long term.
Why use our mailing service?
If your campaign has a mailing aspect don't sweat, we can handle it. This is an additional service we offer alongside the print to save you time and stress.
Let us print your order then mail it straight out to your customer base using one of our trusted couriers. We are experts in the game and have the capacity to manage many different projects effectively. We know what it takes to succeed in a campaign and will use our knowledge to help you achieve brilliant results.
How does it work?
When placing your order supply your client data to our dedicated client data server, using clientdata@bbpress.co.uk
We can then work with you to make sure your order is printed, personalised and mailed out on time and gives you the results you're looking for.
"The mailing looks great, we got the leaflets in the post the other day and it's perfect. Thank you for all your work on this."
RNCM
Frequently asked questions
How should I supply data?

In order to be compliant with GDPR regulations we have a dedicated client data server, data should be sent to clientdata@bbpress.co.uk separately to any artwork files which should be sent to artwork@bbpress.co.uk

Do you handle fulfilment, mailing and distribution?

Yes - Fulfilment is an everyday activity here at B&B Press, from a single letter in an envelope to a box containing multiple items, from a few 100 to a few 1000. Mailing and Distribution can be via Royal Mail or one of our chosen courier partners, such as DPD.

Do you print on packaging/cardboard boxes?

Yes - We can produce printed bespoke packaging up to 500micron in house, if your requirement is for corrugated or paper over board we work closely with several trusted suppliers to create these bespoke solutions for you. We advise you to speak to our team if you have further questions.

Do you offer a plain label service?

Yes - We print for many print management companies and deliver on their behalf in a plain wrapper, please let us know if you require this service when you place your order.

Do your prices include delivery?

The price we quote will always include delivery of your print to 1 UK address. (Isle of Man, Jersey and the Highlands of Scotland may attract a small premium).