Here's a breakdown of three beautiful examples of leaflets. We have written this so that the leaflet you produce for your marketing campaign hits your audience right in the WOWZERS!
So let's jump in it, below are the three most beautiful leaflet examples we've seen when it comes to killer features...
Striking, Engaging Photography - UNICEF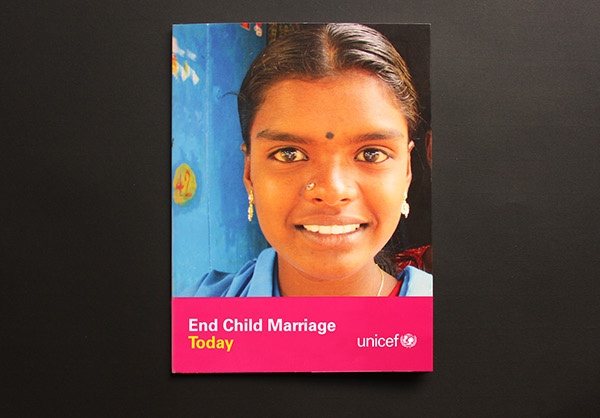 This UNICEF press kit, by Tushar Ghei, includes pamphlets and booklets which were produced for their work with the Government of India to end child marriage. Not that you'd know it from the personal and engaging portraits on the covers and inside.
With the happy smiles and straight to the lens looks from the models, we see how the lives of children should appear. Everyone can empathise with the happy feeling the young faces are clearly experiencing.
It evokes memories of our own childhoods; games in the park, summer holidays and secretly enjoying school because of how long you get to spend with your friends.
But the title, End Child Marriage Today, brings home the plight of Indian children being forced into marriage at in their tender years.
Such a powerful juxtaposition is made so effective thanks to the now-no-longer hopeful, young faces which dominate the page. Those same smiles which prompted us to remember our own happy childhoods take on a much more emotive angle.
And getting hold of your reader's emotions is the best way to achieving leaflet success.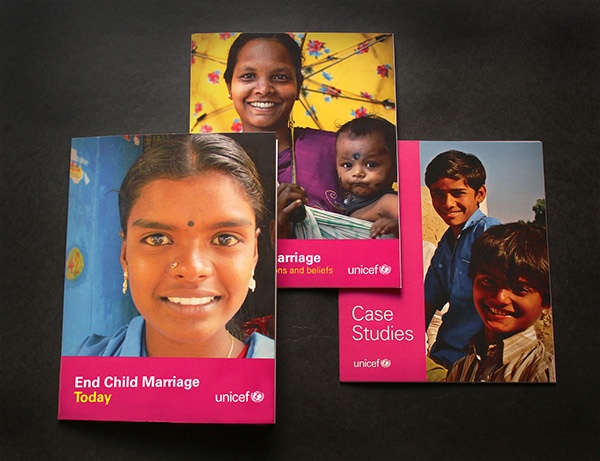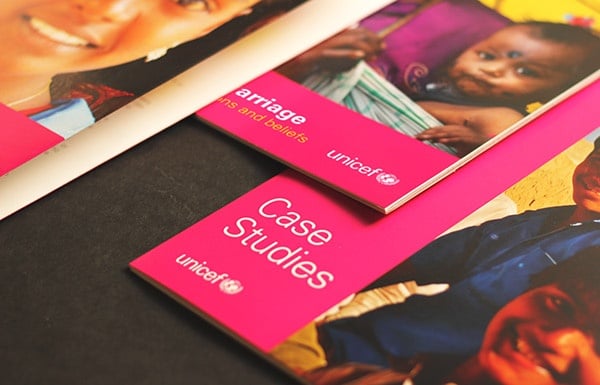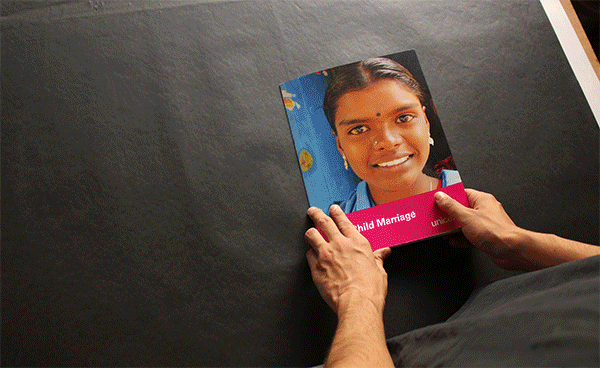 Big, Bold, Clever Typography - WWF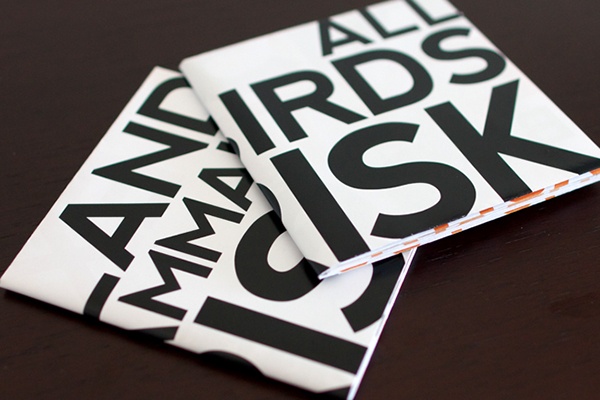 This leaflet, by Raewyn Brandon for WWF, is perfectly designed to highlight the startling problems we face due to climate change.
The simple way that a contrasting black on white colour palette is balanced with an elaborate layout, font size and page folding method means that the reader can't help but become engrossed.
It grabs your attention even when it's folded, then as you unfold it and the statistics become clear, you've invested time in the leaflet.
The bold typeface and clear messaging mean that this leaves the reader a whole lot more likely to remember the message.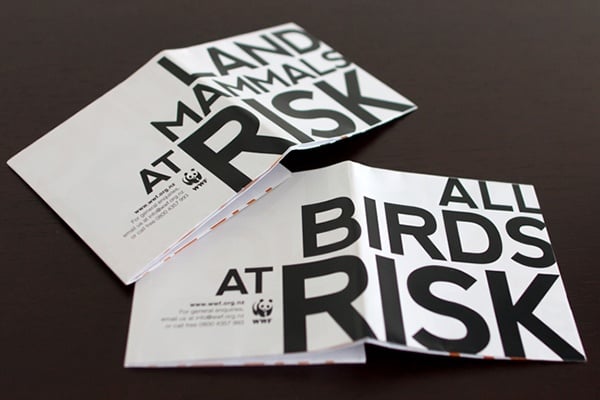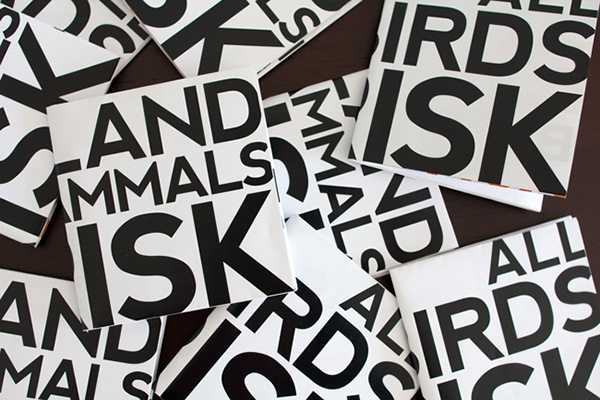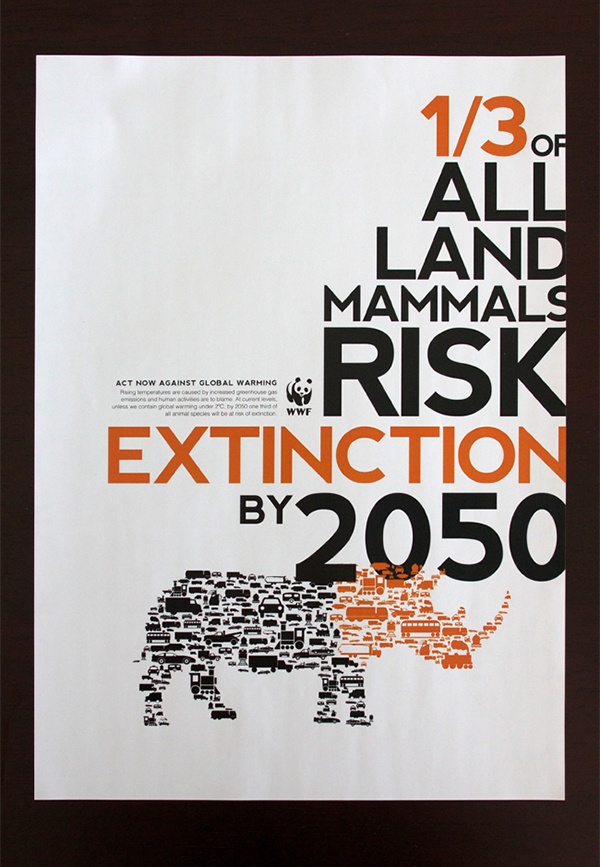 Innovative Size and Setup - Volkswagen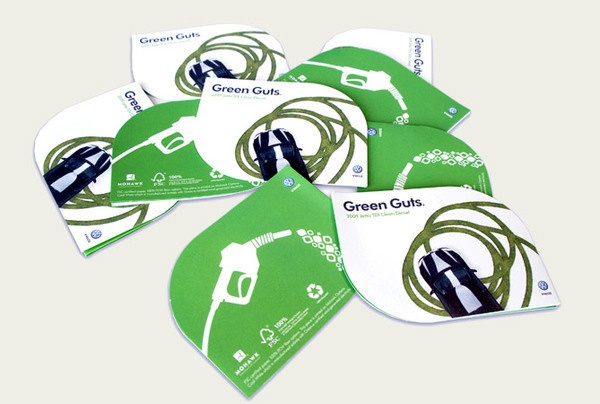 The third killer feature in this breakdown is from Josiane Marquise and part of a project she completed for Volkswagen.
To help launch a campaign for Volkswagen staff to promote a fuel efficiency campaign, these leaflets employ a unique and engaging shape and folding orientation.
Thinking differently from your standard two-sided A5 leaflet can really make you stand out from the crowd.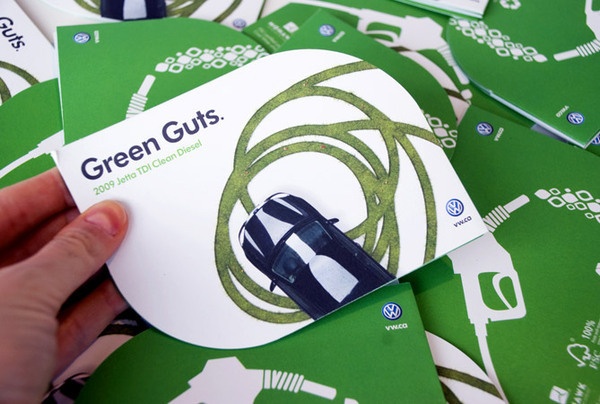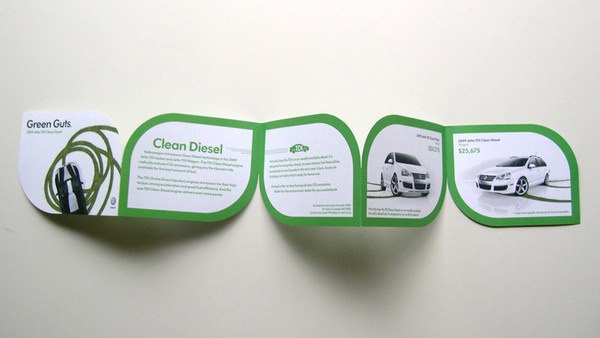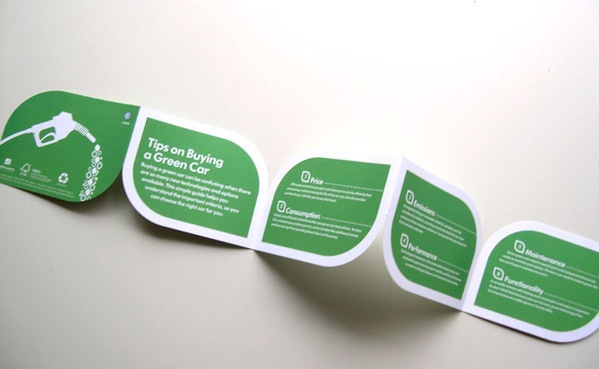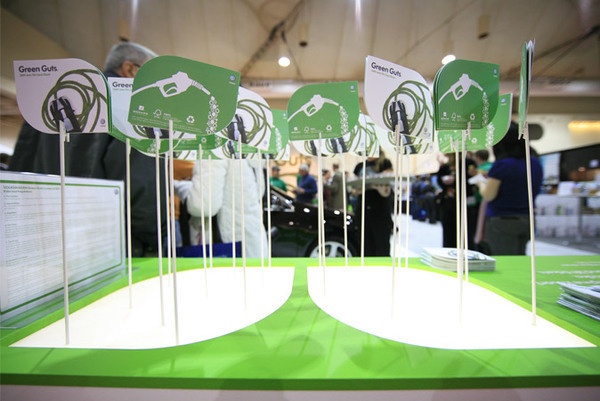 These examples of leaflets all show different ways to grab your audience's attention. WWF chose to let the typography and size of their message do the attention-grabbing, UNICEF played around with our emotions through imagery and juxtaposition, whereas Volkswagen provided their readers with a puzzle-like leaflets which unfolded into something informative and persuasive.
Well played to all three designers involved.
These Leaflets All Rely On The Right Printing Techniques Too
And whilst all of the above techniques are killer ideas to implement yourself, don't forget to make sure you use a print technique which does your design justice.
Be it a super-high quality LED UV print, or a rich and elaborate offset print onto super-heavy stock; speak to a professional printer who understands what you're trying to achieve.
Before you do, get to grips with the different options available to them by using this handy guide: