Company Name

Why is this job brilliant?
Just like Hope City Church and their people this leaflet is bold, bright and full of positivity. It's a really well thought out piece of print providing readers with key dates and information, whilst keeping them engaged with its creative and vibrant design. The way this leaflet is folded allows lots of information to be put on the same sheet without it becoming overcrowded. The fold creates 8 sections on each side for information to be shared. Digital technology is constantly growing, and the more traditional ways of promotion can sometimes be forgotten. But, why? A 2014 study

at Temple University in Philadelphia, USA, found that participants showed greater emotional response and memory for print ads than they did for digital. L

eaflets can leave lasting impressions and create a buzz around your event - if done properly.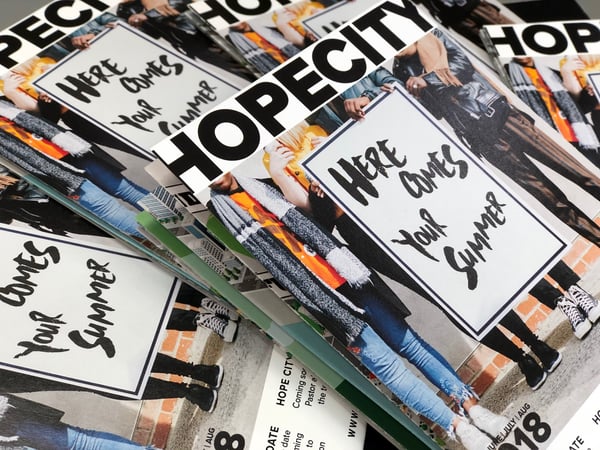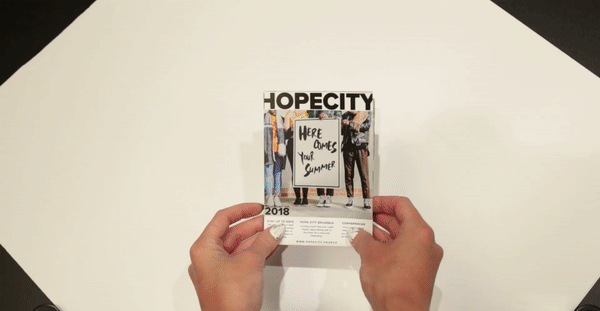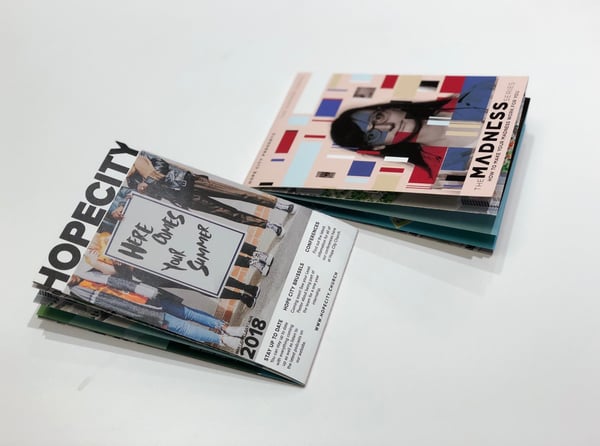 Specification
Job: Summer 2018 Leaflet
Size: Flat Size A3 folded to A6 Portrait -16 Pages
Paper: 3D Silk Art
Print: LED UV
Finishing: 3 Concertine folds, then folded in half
LIKED Hope City Church'S JOB?
Hope City Church is thrilled with how their Summer 2018 leaflet came out. The LED UV print really brings out the details within the leaflet and the unique folding technique set's their leaflet apart from many others.
If you liked the look of this stunning Summer 2018 leaflet and what LED UV technology can produce, get in touch with one of the team members here at B&B Press and we'll make your next project, a BeBrilliant one.