Brochures do a fantastic job of setting out your company information and introducing prospective clients to your products and services. If you've been in sales for any length of time, you've probably transitioned from physical brochures and now also use PDFs to show material to prospects and clients.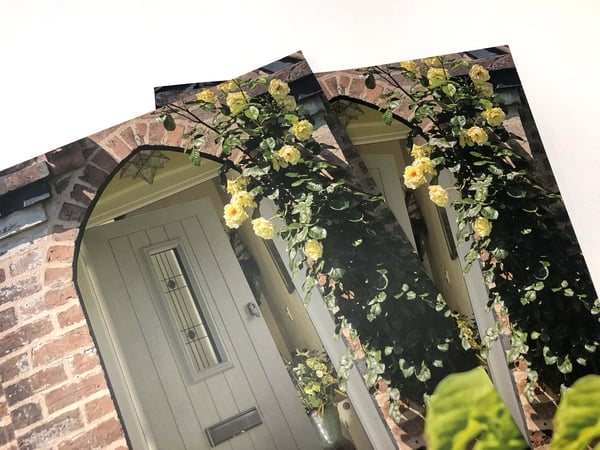 Despite all of digital's perceived advantages over print, both have their pros and cons. But which is the best for wowing in showrooms?
Online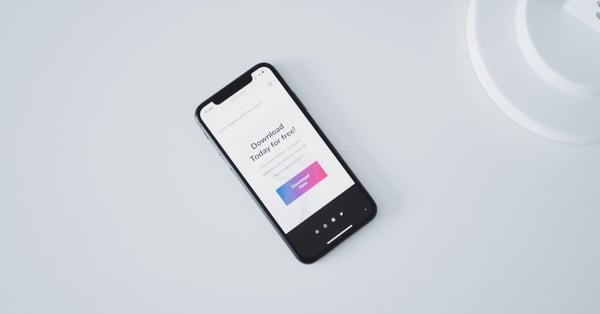 The obvious advantage of online is that anybody, anywhere and at any time can access information about your business. Your website is effectively an online brochure and for many, it does the job just as well. But are online brochures really victorious over traditional print?
Pros
Print is permanent. Once your brochure goes to print, there's no going back. You can't correct any typos, tweak that misplaced logo or update information. You need to make sure everything is perfect before you send it to the printers or showcase it in your showroom. Unless you work with an experienced provider, you might not get the opportunity to fix this before a costly rerun.
This isn't the case with digital brochures. A simple fix on InDesign does the trick. As they can be updated continually, they're great to distribute for brand awareness. You can even repurpose some of the information, graphics and images for your social media strategy. Winner.
It's also a lot easier to analyse the success of a digital catalogue.
Cons
People show greater emotional response and memory for print ads than they do for digital. Another study conducted in 2017 showed that print influences consumers to purchase more than online or social media does. If that isn't enough of a reason to include offline collateral into your marketing mix, we don't know what is.
Who's your target market? Not everybody is tech-savvy and an online downloadable brochure might be off-putting if they have to download something to actually view it. The customer is always right and if that means they want something to physically flick through, so be it.
On the other hand, those buyers who are partial to a PDF will already have a hard drive full that they've collected from researching different products and vendors. What are you going to do differently to stand out from the crowd?
High-quality door specialists, JB Kind Doors, do an excellent job of appealing to both sides. They give the prospective customer the choice of online or they can request a printed version if they prefer. It's the best way to cover all bases.
Print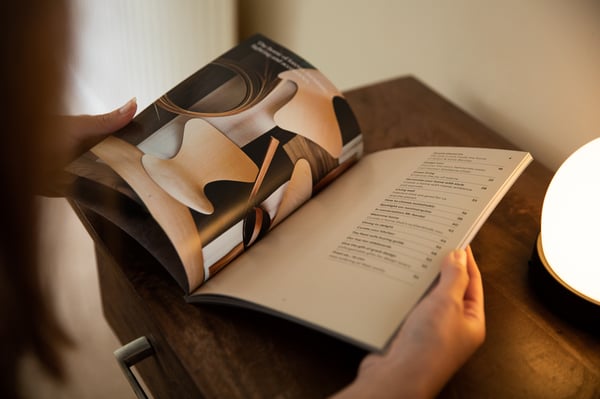 Credit: Max Hawley, Nest
Now we know that it's definitely a good idea to have brochures on your site for customers to view at all times. But if people are coming into a showroom, they want something to take away with them to refer back to at any time without having to load a webpage or scroll through files.
Pros
With print, there are no distractions, no scroll issues, no gifs and nothing to stop them from seeing how fantastic your business is.
PDFs have their place, but they're just not as exciting as a beautifully-bound brochure with a glossy finish. It's difficult to know how an online PDF might look on a customer's phone but with a brochure, you can guarantee it's showing your products in the best possible way.
A printed brochure makes the ideal presentation tool and a conversation piece. It walks and talks customers through the sales pitch and you can dog-ear, jot down, highlight and circle important information they should consider.
Brochures do the selling even after they leave your showroom. It's also perfect for businesses that rely on their windows and doors to grab attention. It can serve as a constant reminder and reference point, forever. It's true - you could make a sales pitch on your tablet or your phone, but you want something tangible customers can take away and refer back to.
Professionally designed marketing brochures lend credibility to every size business.
Cons
Obviously, the glaring disadvantage of printed brochures for your showroom is the initial cost. However, it's not really so much when you think about the potential it holds. With a creative design and strategically placed stack, even one successful sale from a brochure can cover that expense.
Whether you want a glossy brochure that glints at a prospect across the showroom or a modest and matte print that's smudge-proof, you don't have to be a designer nowadays to create something spectacular. There are plenty of professional print providers who will help. It's a lot easier than it used to be, especially with this expertise readily available.
The age-old debate between traditional and digital publishing will probably never end. It's not a question of print vs online; the perfect solution involves both. Online PDFs support your offline collateral and vice versa and that way, you can give your customers information about your business in the way they prefer. This isn't a new concept as plenty of businesses are leveraging this versatility - here are a few for inspiration.
See How Other Businesses Are Pioneering Print Collateral
Here at B&B Press, we work with businesses of every size and sector to create something synonymous with their brand. We take all the intricacies and things that make them special and turn it into something tangible.
Our Job of the Week page showcases our range of fantastic print collateral we've produced, from premium booklets that feel like a passport to highly tactile and prestigious brochures. Not only is a great place to see what print can really do but it can also serve as some inspiration for your own business. Check it out below.