Company Name
Why is this job brilliant?
Quality is a high priority for this client, selling beautiful bespoke handcrafted furniture it is important the catalogue does their creations justice. Revival Beds choose to work with us knowing the outstanding results our LED press could achieve, and they weren't wrong.
The wood effect area on the cover positioned down the spine looks so sharp it could be mistaken for actual wood. This helps reflects the quality woodwork in the Revival Beds workshops.
An interesting feature of this catalogue is the choice of stock, the first few pages which introduce the company and its heritage are printed on uncoated paper. The stock then changes to silk paper to showcase their beautiful collection of handcrafted furniture. This mixture really gives the catalogue a more tactile feel.
The classy feel of the catalogue leaves the reader wanting to treasure it. It's one of those catalogues that you'd position on a coffee table to browse through again, which is exactly where you want it to be, right?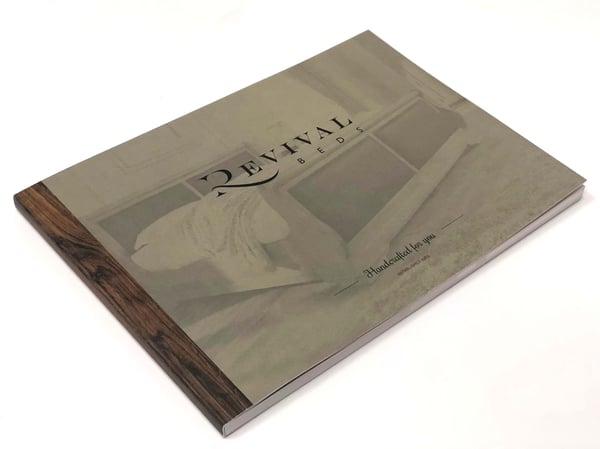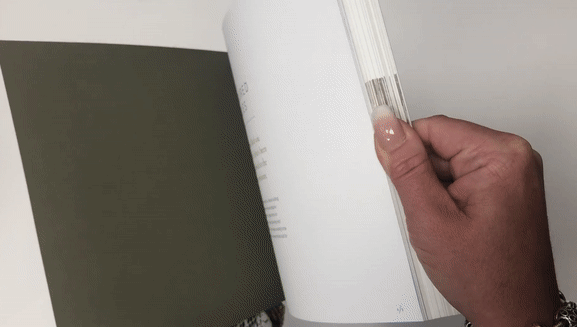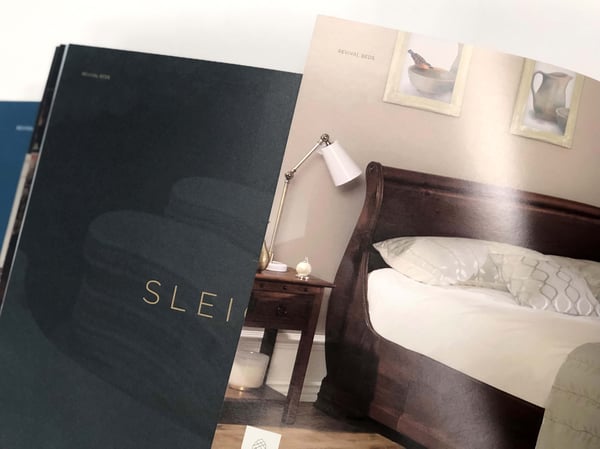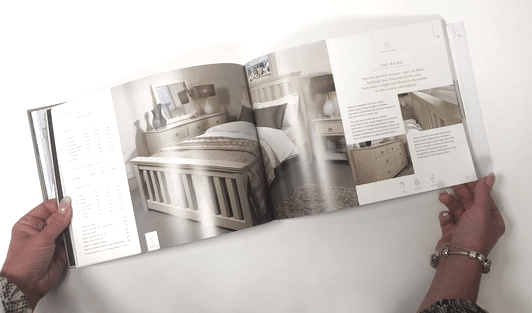 Specification
Job: 'Revival Beds Catalogue'
Size: A4 Landscape
Paper: Uncoated & Silk
Print: LED UV
Finishing: PUR Bound
LIKED Revival Bed's JOB?
Revival Beds were delighted with the results saying: 'B&B Press go out of their way to help and make sure your 100% happy with the work.'
If you liked the look of this brochure and what the power of print can produce, get in touch with one of the team members here at B&B Press and we'll make your next project, a BeBrilliant one.