Company Name
Why is this job brilliant?
One of the first thing that comes to mind when looking at this miniature calendar is a passport, which immediately sets the tone of jetting off to somewhere warm and relaxing. The miniature calendar is a great pocket-sized piece full of key information for their clients.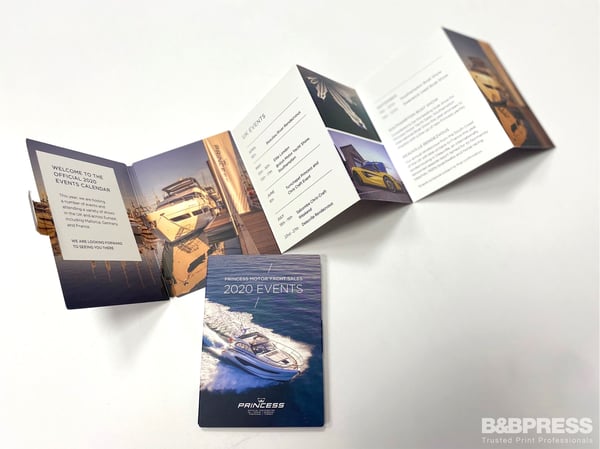 The size is a massive plus, it's small enough for the reader to keep hold of so they can refer to it through the year, however, the amount of space for information isn't compromised. The calendar unfolds into 8 pages containing the dates and beautiful imagery.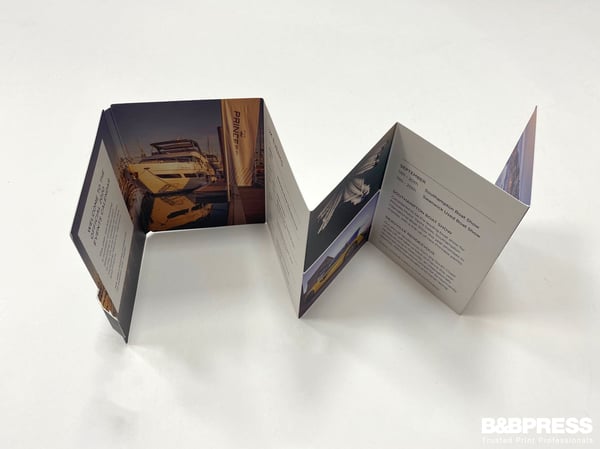 The placement of the imagery within the artwork is really well thought out as you can see in the image below. The positioning of the image is the same on the first page you see when opening the calendar as it is on the inside back cover. This image flows over the spread of the inside and even over the tab. It's well thought out designs like this that give a quality look that can only be enhanced by high-quality print and finishing.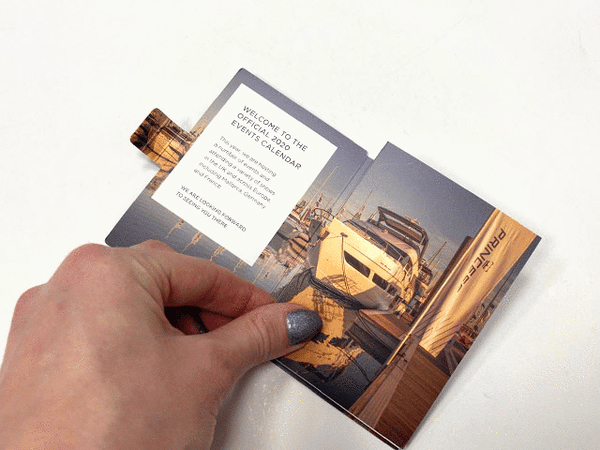 Our client added 'We love how these little booklets have come out, and the lamination suggested by Richard really gives these a premium feel'. The lamination will also help with the longevity of the calendar as it covers the full year of 2020 events it needed to be created to last.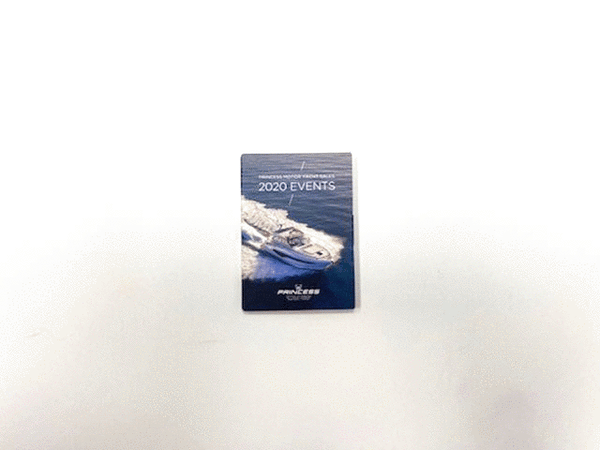 Tip: Lamination will always offer the greatest protection and has a huge variety of applications to achieve your chosen finish and feel.
Specification
Job: 2020 Shows and Events Fold-Out Calendar
Size: A7 Portrait
Paper: 3D Silk Art 350 gsm
Print: LED UV
Finishing: Die-cut, folded and sealed with tab.
Typical turn about time for a similar job: 7 - 10 working days from approved print-ready artwork.
LIKED Princess Motor Yacht's Job?
If you liked the look of this job and what the power of print can produce, get in touch with one of the team members here at B&B Press and we'll make your next project, a Brilliant one.