Client: Superior Wellness
Location: Chesterfield
Date completed: 2021

Superior Wellness sells hot tubs and swim spas which are premium items and therefore their marketing must reflect that, customers who are spending a lot of money like to browse the brochures before they decide to purchase.
The Challenge
Sustainability is incredibly important here at Superior Wellness, they recently won the Sustainability Award at the Love Chesterfield Awards 2021. Finding a way to make sure their print was as eco-friendly as possible was at the top of their list, it can be difficult to know where to start but that's where we can help.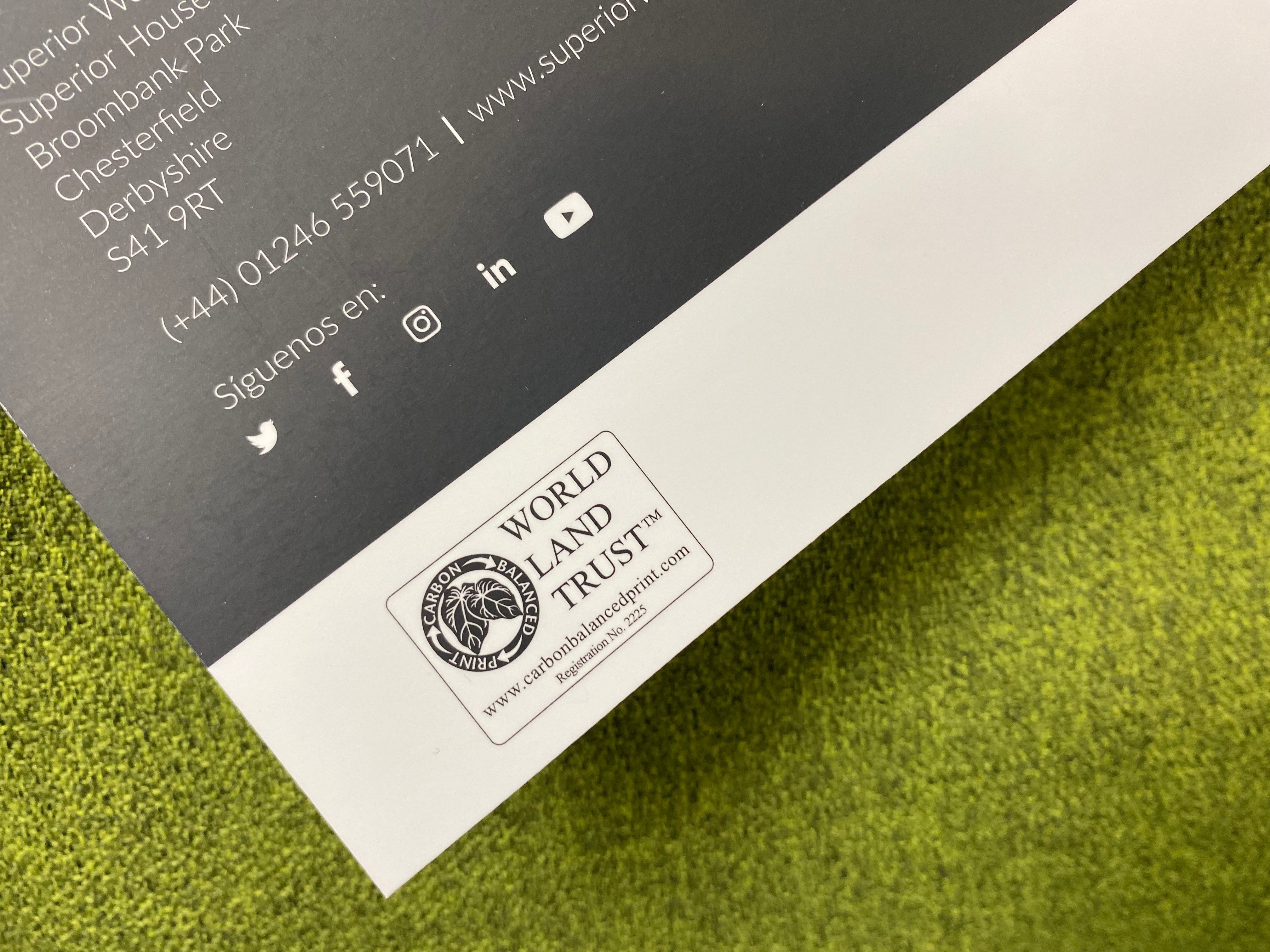 The Solution
We introduced Superior Wellness to Carbon Balanced Print, when you choose to use Carbon Balanced Paper, printed by a Carbon Balanced Printer, you can be confident in knowing you are choosing one of the most sustainable print solutions available.
Our client said, "We are proud to display the World Land Trust logo on our brochures showing our commitment to reducing our carbon footprint. This is one of the main reasons why we chose to work with B&B Press – as they also have sustainability at the heart of everything they do."
The Result
The World Land Trust's Carbon Balanced Print scheme helps to fund the protection and restoration of carbon-rich wildlife habitats in the tropics. We presented Superior Wellness with a certificate to congratulate them on balancing the equivalent of 1,413kg of carbon dioxide which will enable World Land Trust to protect 270m2 of critically threatened tropical forest as a result of choosing to work with us.
Superior Wellness said "We were really impressed by the turnaround time especially as the job was quite complex with a variety of items and in different languages – and at relatively short notice.
This is the first time we have used B&B Press and they met our tight deadline to ensure we could have the printed material available at our trade show in Barcelona."
We invited some of the Superior Wellness marketing team to see their beautifully designed marketing materials go to print. It's always a great experience seeing a project come to life.
We love working with brands who share our enthusiasm for sustainability and print, if you'd like to know more about the power of print marketing and how we can help, check out our price guide for more details.