Client: Utopia
Location: Chesterfield
Date completed: 2022

Utopia are the leading supplier to the Hospitality & Branded Tableware industries.
The Challenge
Sustainability is important to our client and their concern was that print can be considered eco-unfriendly, which it can if done without thought or consideration for our planet. Utopia wants to make sure they can continue to use printed marketing without making too much of an impact on the environment around us.
The Solution
It's easy to think reducing your print use will help save the planet, but the opposite can in fact be true, print can actually help protect our planet, it's just about choosing the right kind of print.
Reducing your print could also mean reducing potential sales. If you look at a brochure or catalogue the call to action is usually to go online or in-store to buy. Catalogues, in particular, give brands more space for more products and, coupled with the fact that human beings like to browse tactile things, this means average order values are generally higher than the average across digital acquisition channels.
Our client said "Print is sometimes viewed as out of date with the rise of digital, but in our industry and in general there is a strong relationship with printed catalogues. We see it as a key way to showcase our products to our customers."
Our solution is Carbon Balanced Print, when you choose to use Carbon Balanced Paper, printed by a Carbon Balanced Printer, you can be confident in knowing you are choosing one of the most sustainable print solutions available.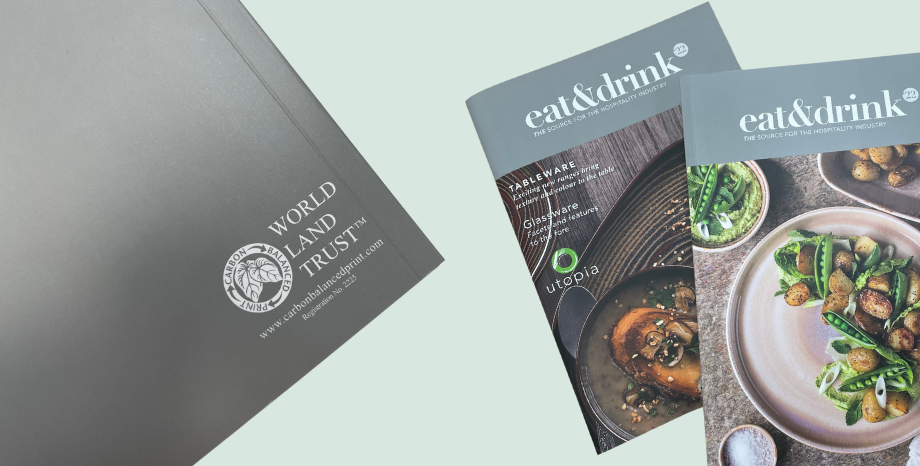 Our client said, "It makes sense to us to offset the carbon used in print, this made a good choice for our catalogue and literature."
The Result
Our client said "The print and service are excellent, we have never had an issue with any of B&Bs print solutions, we have a great working relationship, and they add value both from their industry experience in printing and time handling our account. It's always a good experience."
JOB SPEC
Paper: Galerie Silk Art
Print: LED UV, Carbon Balanced

Finish: Anti Scuff Laminated, PUR Bound
If all this has left you keen to explore the power of print, get in touch, here at B&B Press and we'll make your next project a brilliant one.