In the digital age, print isn't dead. In fact, it's experiencing a renaissance. Print is an art form, one that you can contribute to and capitalise on. Run-of-the-mill printed marketing materials no longer inspire so it's time to create print that's captivating and evocative. Bespoke printing offers just that.
There are many benefits to bespoke printing. It offers you full creative control, allowing for a truly unique product. You'll be able to have your own printing plates designed and have final choice on both paper type and colour finish. But what else can you expect from bespoke printing?
1. Bespoke Printing is Specialised
Bespoke printing is exactly that - bespoke. It means that your print job will be the only one on the press at printing time. It's a process that's available to be applied to any printing method you require, be that offset lithography, LED UV printing, large format printing or others.

What can you expect to experience if you choose a bespoke printing process?
2. Defy Limitations
Online advertisements and conventional batch printing have limitations. Digital images have a boundary on your screen. Batch printing may not provide the unique look you're searching for.

On the other hand, bespoke printing is inherently customisable. Look for a printer who tailors their technologies and raw materials to your creative specifications. With bespoke printing, you can target that specific part of the market with an instantly recognisable image.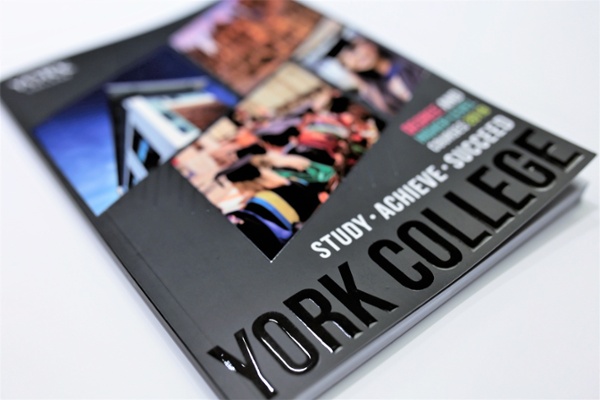 As it'll be only your printing job on the press during this process, it means there's less chance for error.
3. Own the Creativity
Paper type, size, print amount, design, colour, ink use and method - choices regarding all of these rest on your capable shoulders. If you have a vision, seek out a printer with bespoke experience and services. They'll provide the best information and make the collaboration process yours.
Some printing partners won't have the experience or a good enough customer service for this process. Going bespoke means having a close working relationship with your printing partner. You can choose the physical dimensions, folding options and texturing your product. In this printing renaissance, it's not just about design but also feel and function.
4. Experience the Trustworthiness of Print
Print has a certain presence that you don't find with digital media. It's more engaging and physical. This makes it easier to remember and, therefore, more likely to influence a response.

People click off online advertisements. They want content they can relate and engage with, whereas a lot of digital media tends to lack depth or trustworthiness. Print creates a sense of legitimacy to your offerings. An online advertisement can be useful, but what does print do? Print emphasises that you provide a service that's better than the rest.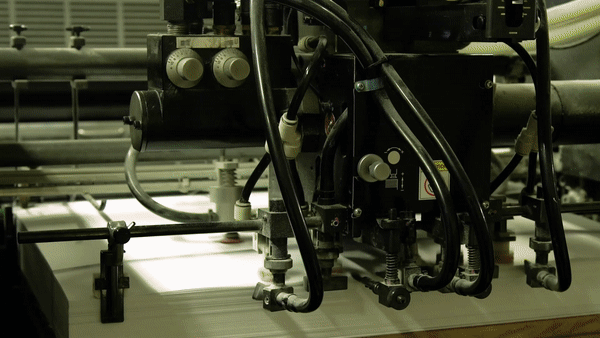 Bespoke printing provides a completely unique product that can act as an anchor for a potential customer to attach their trust to. It's a physical space that is constant and relevant. The average Windows user is exposed to around 200 online ads per day - how many do you think they remember? Probably not that many. Bespoke print provides an instant, tangible and memorable reaction in any targeted audience.
5. Create a Unique Product and Boost Your Brand
As you work together with your print partner, you can create something professional, creative and ultimately, yours. The product itself becomes a key driver for your brand, especially if it sets you apart from your competitors.
It also represents a cost-effective technique, as all of the printed material will be to a consistently high quality, meaning you won't have to spend more on further or separate printing services.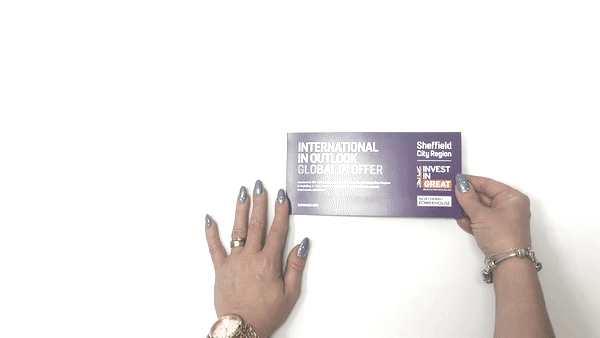 6. Target a Bespoke Audience
While print is relevant to all target markets, it's specifically attractive to creative professionals. They need to create bespoke, interesting physical content and can also appreciate the unique and highly-regarded art form.
Many audiences respect the practicality of print which can be used to inspire, persuade and inform people while on the move. Not everyone uses digital media and devices and not every advertisement is specific to every device.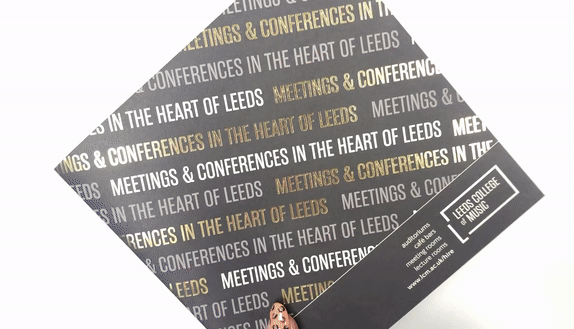 For example, if 10,000 commuters go through an underground station every day, they'll all collectively see the same piece of print on the wall. In terms of the sheer number of views received, printed marketing materials are far ahead.
7. Bespoke vs. Batch Printing
Batch printing is the process where multiple print jobs are undertaken at the same time. It's pretty user-friendly and happens to be a pretty good business model, but does it allow for the vision you want to create? Not really.
It's useful for keeping costs down but it offers less chance for experimentation and more chance of blemishes and inconsistencies. This is because it's not just your product on the press, it could be shared by other jobs the printing company is working on.
Bespoke printing is so much more than a simple 'add-to-cart' option. It's all about the creation of something unique, based off of your own creative vision. A print provider who offers bespoke will be all about giving the best advice and the best service possible.
8. What Do you Need to Consider?
Printing processes and terminology can seem complicated, but coming to a conclusion to use bespoke printing isn't.
When choosing bespoke printing services, here are the questions you need to ask:
What timescale do I need?

What type of print should I use?

What paper types can I choose from?

What kind of quality can I expect?

Does the printing company I'm using employ the most updated technology?

What finishes can I pick?
You need to examine these questions to carefully decide what you're looking for and apply the answers when searching for a quality printing provider.
For more information on these considerations, head to our blog exploring the questions you need to ask when requesting bespoke printing services.
If bespoke is the way you want to go, you'll want to make sure your design makes an impact. Taking your design from screen to paper is an exciting process but there are a few things to consider.
Prepare for Printing With Insights From Experts in the Industry
Here at B&B Press, we're always trying to make it easier for our customers. That's why we've created a brilliant print guide to advise and inspire you through each stage of creating your print.
For more tips on preparing artwork for print, you can contact an expert printing professional like B&B Press or download our 'Guide to Creating Brilliant Print' below.