With ever-rising global temperatures and the depletion of natural resources, it's more important than ever to adopt sustainable practices.
According to a climate report by NOAA National Centers for Environmental Information, global temperatures have been rising by an average rate of 0.08 degrees Celsius per decade since the 1880s, with the average rate increasing more than twice since 1981.
It's essential for businesses and individuals to drastically reduce their carbon footprint and focus on living as sustainably as possible. Many sustainable companies are already adopting eco-friendly practices and moving towards a greener business model. Let's look at some innovative campaigns by some of our favourite sustainable companies.
1. Allbirds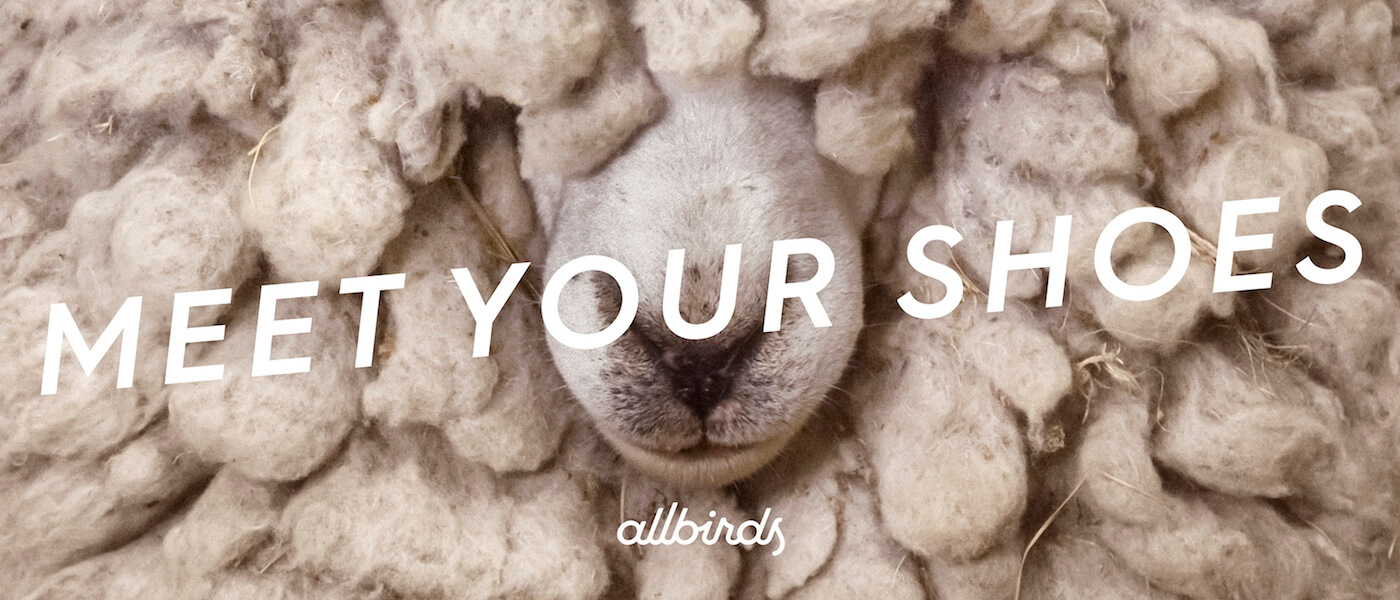 Source: Allbirds
Allbirds is an innovative footwear company known for its dedication to natural preservation and commitment to reducing carbon emissions. Using eco-friendly materials and sustainable manufacturing processes, Allbirds reduced its average product carbon footprint by 19% between 2021 and 2022.
In recent years, Allbirds saw great success with its "Meet Your Shoes" campaign, which promoted its range of Merino wool and tree fibre shoes. Using a series of promotional videos, this campaign detailed the carbon footprint of its products and encouraged buyers to discover the source of their shoes with a unique product code.
The campaign results were impressive, with Allbirds seeing a 457% increase in brand awareness, a 333% increase in associating Allbirds with comfort and a 367% increase in positive sentiment about Allbirds.
2. Lush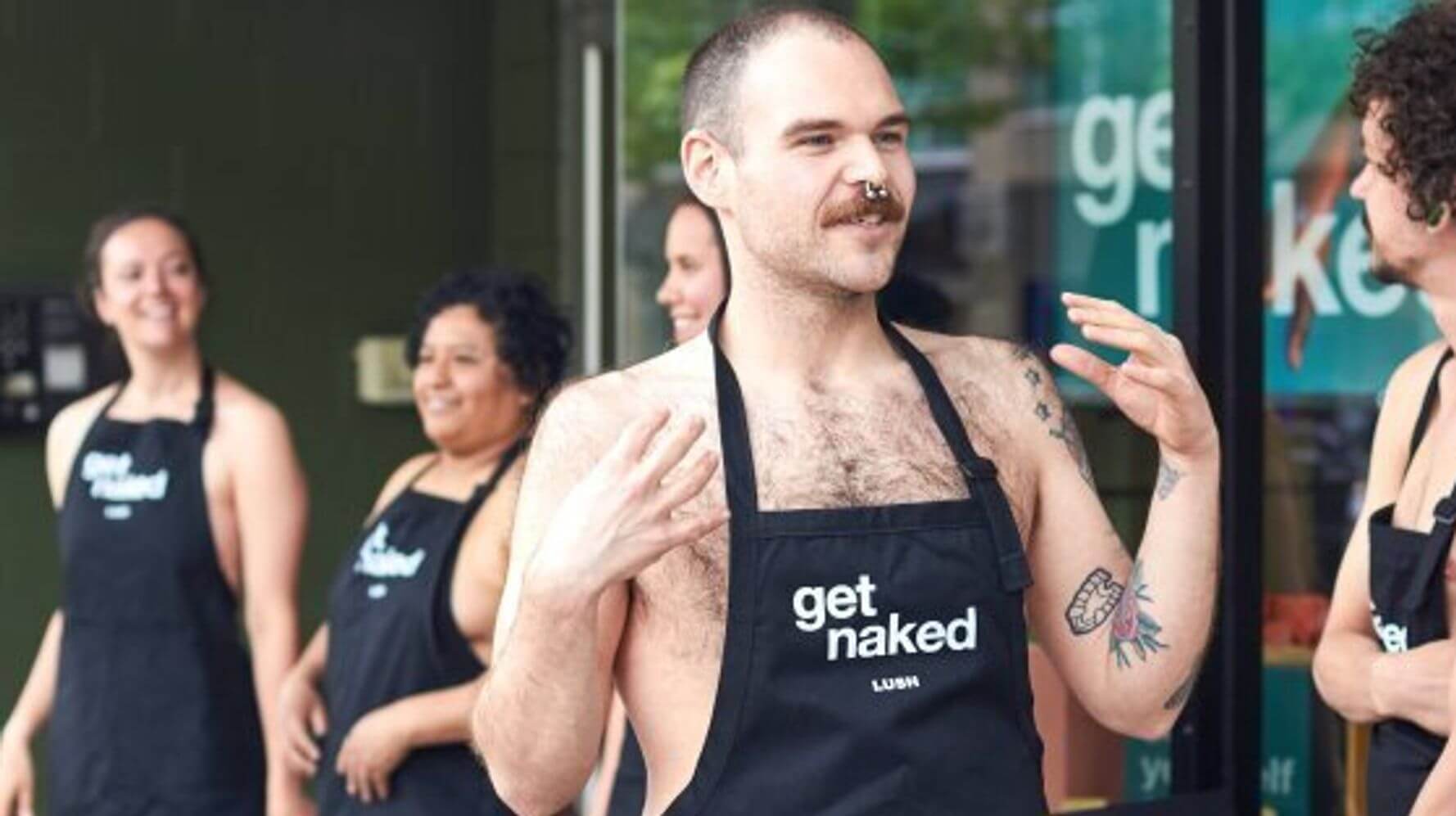 Source: Lush
Lush, a cosmetics and skincare company, has gained great recognition over the years for its unwavering commitment to sustainability, ethical sourcing and cruelty-free products.
Lush has run several campaigns to raise awareness for various social and ecological issues. In particular, its "Naked" campaign gained recognition for raising awareness over packaging waste and the detriment this causes to the environment.
According to Lush, a single person uses up to 200 pounds of plastic annually, 60 of which are immediately thrown away. The Naked campaign saw staff wear only aprons to their storefronts to inspire people to purchase unpackaged and sustainably packaged products.
3. TOMS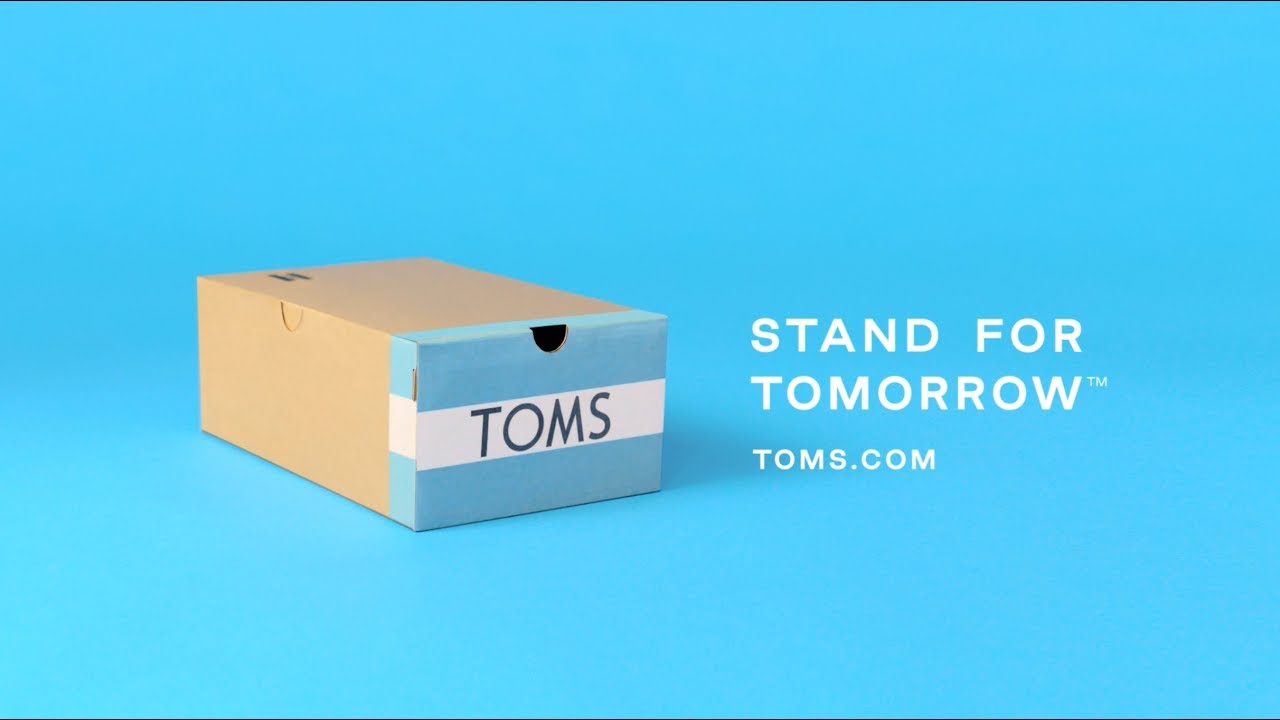 Source: TOMS
This footwear and accessories brand, known for its generous "One for One" business model, continuously showcases its dedication to sustainability through many social and ecological campaigns.
The "Stand for Tomorrow" campaign allowed customers to support a cause they believe in through their purchase. In addition to giving shoes to people in need, this campaign saw customer purchases give impact grants to a selection of organisations which addressed important causes such as safe water, homelessness and mental health.
4. REI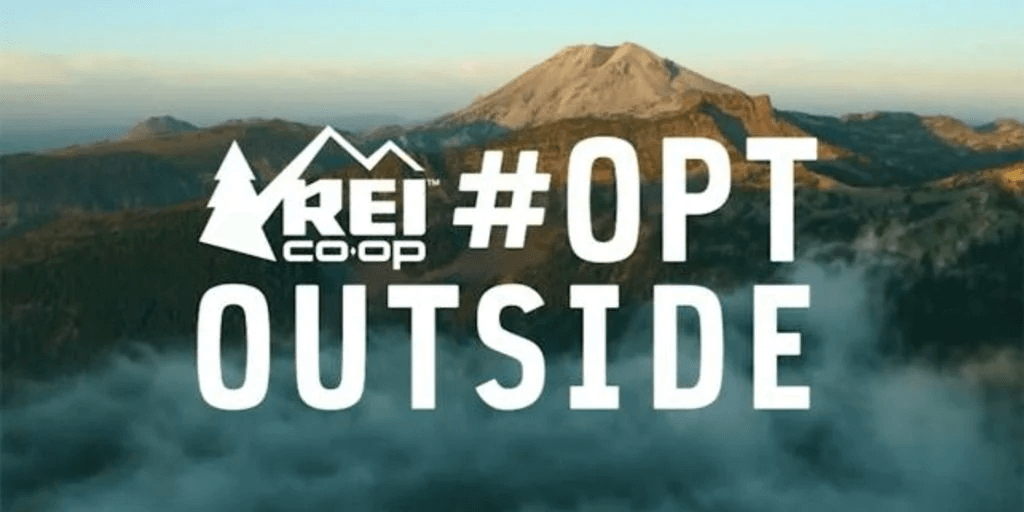 Source: REI
REI, an outdoor retail company, is renowned for its dedication to sustainable practices and environmental commitment.
Since 2015, REI has boldly closed its doors on the biggest shopping day of the year — Black Friday. The #OptOutside campaign sought to inspire people to recognise the value of time spent outdoors and encouraged its customers to explore the natural world instead of shopping in the Black Friday sales.
The campaign saw huge success across social media, with many retailers following suit and closing their doors during the Black Friday sales.
5. Ben & Jerry's
Source: Ben & Jerry's
This popular ice cream company has gained recognition over the years with its commitment to environmental consciousness and social activism.
In recent years, Ben & Jerry's launched its "Save Our Swirled" campaign, which promoted its non-dairy ice cream and highlighted the issue of climate change. It emphasised the importance of tackling this issue, using creative content such as the catchphrase "if it's melted, it's ruined" and encouraged customers to consider how, just like with ice cream, the earth's rising temperatures would spell disaster for our planet if we didn't take action immediately.
To help raise awareness, Ben & Jerry's teamed up with The Climate Coalition, an organisation dedicated to fighting climate change, asking customers to sign a declaration to encourage leaders to put climate change at the top of their agendas.
6. Lacoste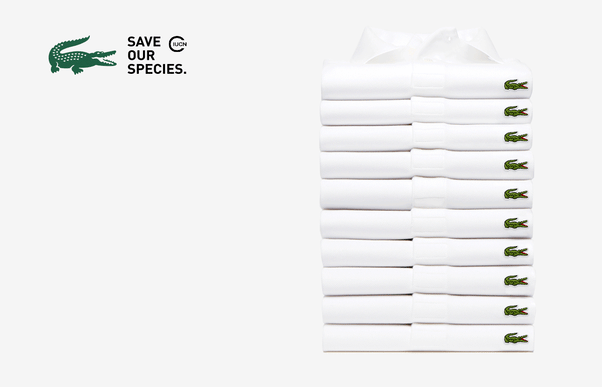 Source: IUCN
Lacoste, a French clothing brand, gained praise in 2018 for its touching campaign "Save the Species". In this campaign, Lacoste swapped out its well-known crocodile logo for 10 animals to raise awareness for endangered species.

In partnership with the Union for Conservation of Nature (IUCN), Lacoste released shirts reflecting how many of each species remain in the wild. For example, out of the 1775 manufactured polo shirts, 450 featured the Anegada Rock Iguana and only 30 featured a species of porpoise known as a Vaquitas.

The campaign saw great success, with all polos selling out within 24 hours and the campaign helping increase donations for IUCN fourfold.
7. B&B Press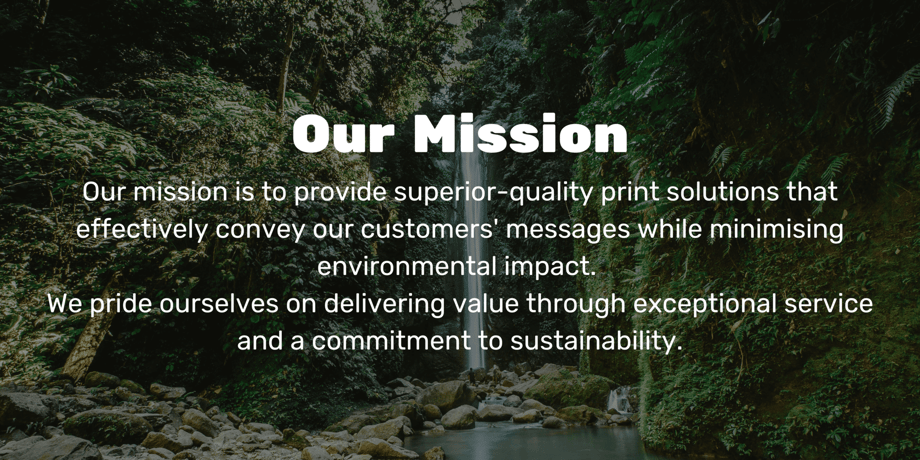 At B&B Press, we're highly committed to sustainability and are continuously working to find ways to reduce our carbon footprint. As one of the UK's first carbon-balanced printers, we work tirelessly alongside the World Land Trust and other sustainable companies to protect the earth's rich ecosystems through responsible and sustainable printing practices.
Our dedication to sustainability means we continuously look for ways to operate as carbon-neutrally as possible — and we aren't slowing down anytime soon. By adopting sustainable practices, you can help offset carbon emissions and help save the planet while appealing to a wider audience.
How You Can Be Sustainable Too
There's no better time to put the earth first and integrate sustainability into your business model. If you want to increase your marketing presence and protect the earth, consider downloading our checklist to help you.
Our checklist will guide you to become more sustainable using print marketing and provide insight into the ecological factors to consider when embracing sustainable print.