All event planners will know that no matter how brilliant an event's concept is, it can't just sell itself. If you want to sell tickets and people to sign up, you need a marketing strategy that effectively promotes your event to your intended audience. If you don't tell them about it, they'll never hear about it. Here's a super simple event marketing plan you can follow.
It's important to remember that every event is different as they depend on different budgets, time, target market and audience size. When you're thinking of what marketing tactics to use, remember the three stages of an event:
Pre-Event
The way you market and promote can help create a buzz about your event, generating excitement and anticipation which can ultimately, persuade people to attend.
Tip: Don't be afraid to utilise the shock or surprise factor. It can help you stand out in the minds of your audience, which is always a bonus.
Social Media
Social media is a fantastic way to engage with your audience and connect with them on a personal level. For instance, sharing in-the-moment stories leading up to your event, behind the scenes clips and exclusive interviews with high profile guest speakers can help your audience feel like insiders. This can interest and inspire them into attending.
In addition, social media helps to boost brand awareness because your audience can share these exclusive stories or encourage them to talk about it. You can even hold event-related competitions to further increase engagement and awareness.
Tip: All social media platforms offer "pay to promote your post" options so utilise this if you want to reach more than your existing follower list.
Personal Touches
Personally reaching out to attendees not only shows them that there is a face behind your company but also helps to make them feel special that you took the time to get to know them. It can be as simple as a personal reply on social media or as extravagant as a special postcard or care package created especially for them.
If you treat your audience as though they're special and more than just a number on your attendee list, they may be even more inspired to come to your event.
Creating a website for the event
Too many event planners forget to create a website (or web page), especially for the event or assume that it's not going to be as useful as other tactics such as social media. On the contrary, event websites are core pages you can drive prospective attendees to and use it to capture interest early on in your planning process - even if all of the details aren't finalised yet.
You can also use your event website to offer early bird incentives to people who pre-register, such as discounted tickets, premium packages and freebies. This can help you capture even more pre-event interest.
Partner Outreach
Partnerships can be crucial for your event's success so it's important that you work with the right influencers for your target audience and your branding. Ensure that you pick people or companies whose image aligns with yours and will be able to offer something valuable to your event.
Guest speakers, in particular, are supposed to motivate your event attendees with their inspiring words of wisdom and make them want to talk about what they learnt. This will help boost awareness and event attendance for both this event and future ones. But your partners could also be sponsors who hold a similar ethos or vendors with a product to sell at your event.
Press Releases
Maintaining a good relationship with the press is important for any company because they can help increase overall brand awareness as well as about your event. From word of mouth to sharing the news on their publication's website or social media, the press can help generate buzz about your event and give you widespread publicity, which takes some of the pressure off your events team.
If you're comfortable, draft a press release and distribute it to local and industry news outlets, and book in some time to chase up their publishing of it a couple of times too.
Traditional Print
Classic printed tactics, such as using flyers and posters, can be just as effective as digital methods such as paid social media.
For example, a well-designed event poster or a luxury brochure can hold a reader's attention for a lot longer than a social media post. Remember that although digital ads might be able to reach a wide audience, well-crafted print pieces are enjoyed with more longevity.
Plus, it can be difficult to distinguish yourself in the super-competitive social media landscape. A stunning, handcrafted event brochure is a lot less disposable than a sponsored Facebook ad - and hints that your event is much more special too. Check out another of our blogs on this topic.
During the Event
A good event marketing plan covers during and after the event, not just the run-up to it.
Tip: Assign somebody the task of making the most of social media marketing during the whole event. Let them focus solely on that and not worry about helping with anything else. It will help make sure those not in attendance feel like they're missing out - which boosts attendance at your next event.
Social Media
Social media can help maintain that buzz you created in your pre-event plan while your event's happening. For instance, posting photos or snippets of talks from your guest speakers can keep the people who didn't attend your event updated on how it's going.
You can also have special geofilters on Snapchat or a quirky room setup, such as huge Instagram-style photo frames, to encourage attendees to take and share photos. Make sure you have a dedicated hashtag (conduct research to find out what will be most distinctive, relevant and unique) and ask people to post their content using these hashtags. This way, you can keep track of what's been posted and repost good content during the event to further boost awareness and encourage engagement.
Personal Touches and Freebies
While freebies and goodie bags aren't necessary, they do help to leave a lasting impact. For instance, little stationery items like pens and notepads (that are worth keeping and using - nobody appreciates something cheap and throwaway) with your company's logo on it can help to boost brand awareness long after the event.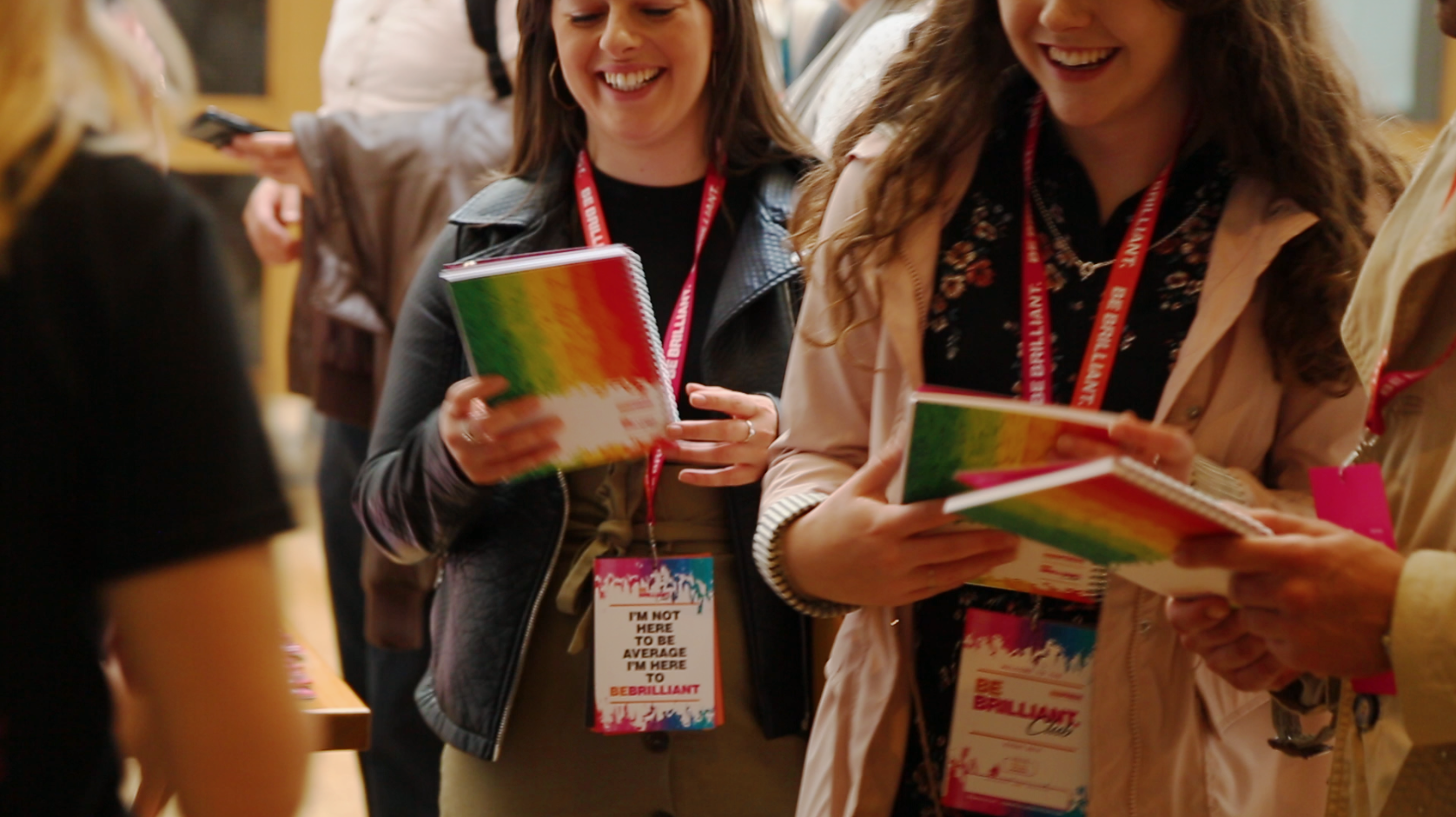 Post-Event
The marketing tactics don't come to a stop just because the event's ended. In fact, post-event marketing is just as vital as the pre-event strategy.
Tip: Plan your post-event at the same time as your pre-event marketing so that there is no drop-off in content and chatter. Plus, other things will come up after the event and your attention will be diverted.
Social Media
Once your event's ended, it's time to look at what people have been saying about it. This is where the dedicated hashtag comes in. If you've created one, it makes it much easier to track what's been posted and repost them at a later point as "throwback" content or when you're promoting a future event.
Also, edit some photos and videos from the event and share those a day, week and month after the event too.
Personal Touches
It's important that you thank everyone who took part in your event, from your team to your vendors, guest speakers and even your attendees. Personal touches come in handy again as they can help people feel special and encourage them to want to attend or collaborate with you for a future event.
Blogs about the event and press releases
It's a great idea to dedicate a blog post to the success of your event. You could have a play-by-play of the event or a summary and evaluation of how it went. This can help when you're promoting other events in the future as prospective attendees can read about how successful they were in the past and inspire them to attend.
And it's not just blogging on your website. The press can also help promote your event even after it's ended by publishing content on how it went and the key takeaways. This can keep the buzz surrounding your event going long after it's ended and promote widespread publicity which can help for any future events you hold.
Want More Tips on Event Planning?
Event marketing is just one tip of the iceberg when it comes to successfully pulling off an event. You also need to ensure that anything you print, from leaflets to programmes, suits your event. Download our ultimate guide to event planning below.