The promotion for your event is crucial to its success. There are various things to consider from platform choice and effective engagement methods. This blog will outline some perfect ideas for promoting an event and make sure you nail it.
The brilliant ideas are split into three different areas and we'll cover:
1. Competitions & PR Stunts
Everybody loves a competition, right? Pair that with everybody's love for a freebie and you've got yourself a strong engagement tool right there. Feed into this competitiveness by encouraging your event followers to take part in a related competition.
For example, a "like" or "caption this" contest where all they need to do is caption a post or share the event onto their own timelines. The winner should be rewarded with a tangible prize, but ultimately, it's your event that will be the real winner as the shareability will rise and hopefully attendance levels too.
Events are often one-off occasions themselves or ones that happen periodically, so consider kicking it out of the park by planning PR stunts to get people talking. These are often high budget though and aren't suitable for every kind of event.
By offering attractive incentives like these, you're encouraging engagement. And as well as that, you're also getting them excited about the event and boosting awareness at the same time - especially if people are tagging their friends or sharing the contest or stunt.
2. Making the Most of Digital Comms
Create Podcasts, Videos and Livestreams
Podcasts were once niche but now, many people are preferring to listen to them habitually instead of the radio on lengthy journeys. An Ofcom study found that 42 percent of podcast listeners were queuing up podcasts more often than they had a year ago.
Why not launch your own podcast channel? Obviously keep theme relevant to your upcoming event. Or if you don't fancy that, become a sponsor or guest speaker for an existing channel that has a similar target audience.
Don't forget to target channels where people are most likely to be found. For example, YouTube is the second biggest 'search engine' after Google. Video content has proven to be highly engaging and attention-grabbing, so by posting it on YouTube you will be sharing this content with an incredibly wide audience range.
Livestreams are a great way to engage with your audience to make them feel valued and empower them. Reveal sneak peeks, backstage glimpses or snippets of interviewers from your event's guest speakers or influencers. Followers will then get a behind the scenes kind of view from the event, which always goes down well.
Utilise Social Media Effectively
'Stories' are now a predominant feature on various social platforms. For example, on Snapchat, Instagram and Facebook, in-the-moment stories help to creatively engage with your social audiences. This helps to make them feel special and as though you're sharing insider knowledge with them, which will encourage them to attend.
On the day of the event, make sure you keep feeding your audiences with these insider stories. That way those who didn't attend know exactly what they're missing out on. Create a special Snapchat geofilter or photo booths linked to social media channels to encourage attendees to keep sharing content. Create hashtags especially for the event.
All of these tactics mean that you can track what conversations are formed about your event and track the buzz that is being created too. This also means you can engage by reposting their content, which keeps the buzz of the event at peak levels before, during and after the event too.
Use Personalised Messages and Content
Personalised messages and content are another great way of promoting your event. This will make your audience feel like much more than just any another supporter of the event. From printed invitations to special care packages, it can be done in a large variety of ways.
Personalised touches go a long way and can be the difference in determining whether a person attends your event or not.
Work With Local Influencers, Ambassadors and Businesses
Boost your event attendance by having local influencers, businesses and well-known ambassadors endorse your event. This is a great way to reach people outside of your usual target audience. Choose carefully though. You need someone whose image aligns with your company's, otherwise, you'll be barking up the wrong tree.
Start off by privately messaging these influencers on their different social media channels or via email. Basically, you're going to have to do a lot of kissing up to them, so acknowledge their power in your relevant industry and subtly massage their ego. Don't be too full on though - it could be misconstrued as creepy and nobody wants that.
Have a Website Especially for the Event
Having a website created and designed especially for your event gives off the impression that you're incredibly professional and a high-class business. Another benefit is that you don't have to fill your normal website with event-based information which saves bombarding parts of your audience that unfortunately can't attend.
Take it one step further and perhaps create specific social media channels for your event. Make use of the events tab on Facebook which makes it really handy for your attendees to find all the relevant information in one place. Social media can be a great way to raise awareness for your event.
3. Traditional Methods Still Work Too
Don't be fooled into thinking that as technology is forever evolving that more traditional methods still hold their own when it comes to ideas for promoting an event.
Leaflets
It takes a lot of contributing factors to produce an eye-catching leaflet. However, it's the design which rounds it all off. A bad design will mean the leaflet gets lost in the noise, while a great design will stand out from the rest.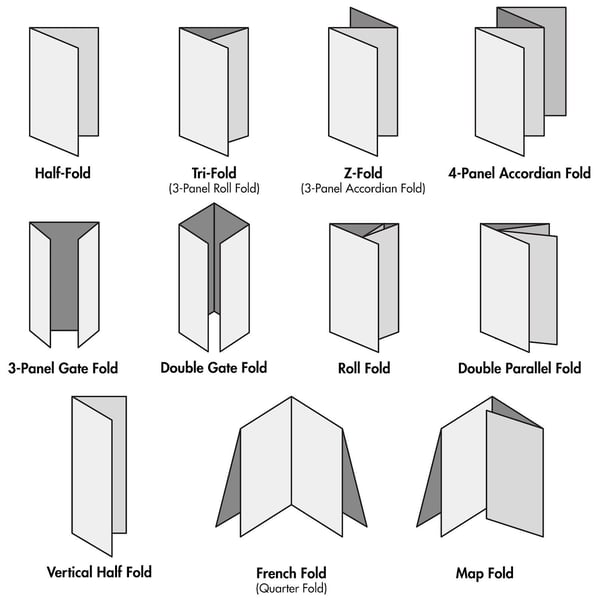 Brochures
Brochures are great for one-off events that don't happen very often. Because of this, you can afford to splash out a bit more on the luxury printing and killer design of it. Eye-catching fonts and colours will entice readers to pick it up and have a flick through. Read more about how you can make your brochure stand out with a strong design.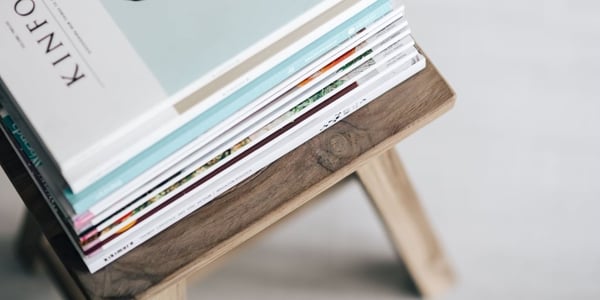 Radio Ads
Whether it's in the car on the way home from work, in the office at work or even at home, the radio always seems to be on in the background, doesn't it? That's the beauty of advertising on the radio - it's forever on and people don't want to commute or work in silence. It also appeals to a wide audience range, not only different demographics but people of all ages too.
Remember that it will be more expensive to advertise at peak times, but it's pointless to air an advertisement at 4.30am when the majority of people are asleep.
Try and find a balance that allows you to reach a wide audience at a manageable cost.
And blend all of these promotional techniques together as much as possible. That will give you as far a reach as possible.
Find Out More On How to Plan the Perfect Event
Promotion is obviously key to the success of an event. However, there are various different factors which can also help your event soar if done correctly. Thankfully for you, we've created the ultimate event planning guide so that you'll have the best printed products at your next event. Download it for free here: