Budgeting for an event is absolutely crucial. A solid budget plan can be the difference between your event being a total success or a total flop. If you're unsure of how to budget for an event and really want to get it right, we'll outline everything you need to consider, plus some helpful tips to guide you along the way.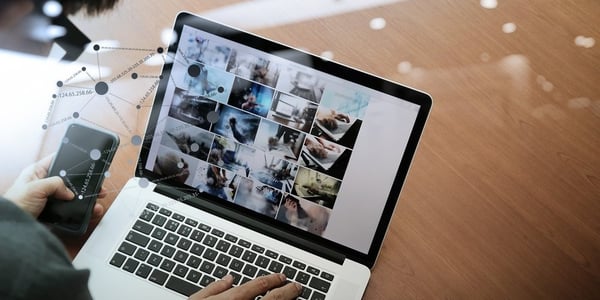 The topics we'll cover are:
Why You Need an Event Planning Team
The first thing you need to consider when budgeting for an event is - have you put together an event planning team?
In order to boost productivity, we recommend that this team should be the only people from your business working on your event. This will also avoid any confusion. After all, too many chefs spoil the broth, right?
And they should be relieved of some other responsibilities so that they can concentrate on the event properly.
Having a dedicated event planning team will give accountability and focus, and not distract attention from either the event or regular day-to-day responsibilities.
Planning the event is work for the team and it shouldn't be competing for attention with their regular tasks. Having people trying to juggle planning an event on top of their regular work is where many companies struggle.
How to Make the Most of Your Resources
Start early. As soon as you've got the green light, immediately start planning your budget. Don't leave it until the last minute where potential hiccups can put your budget's authorisation in jeopardy.
Brainstorm ideas for everything you need to include in your budget. What purpose will the item serve at the event? Is it a necessity? Is there a cheaper alternative? If possible, use previous event budgets as a reference for prices that you need to consider.
Doing all this will help secure budget approval, if needed.
Things to Consider for your Budget:
Topics we will cover:
Travel Costs
Will you require to book your event team into a hotel for the duration of the trip? On top of this, it's also necessary to work out how much it's going to cost you in travel expenses to and from the event.
Food and Beverages
Everyone loves a bit of free food and drink at an event, don't they?
Weigh up the options of which catering service and style of food best suits your event too. Alcoholic drinks have been known to go down one or two ways in the past. If you're having them, probably best to put a limit on the free ones. It looks professional and will stop people getting a little too merry and causing damage.
Remember - you'll need a licence to be able to serve alcohol at your event. If the venue doesn't already have one, temporary ones can also be granted.
Audio and Visual
Do you actually need all the latest technologies, or is it just an added cost? Work out exactly what you need to present your event in the best way possible and stick with just that. It's easy to get roped into the more expensive technology because it looks impressive, but it's just another way of incurring unnecessary costs.
Venue Rentals
What venue size considerations are there for your event? How many people are you planning on inviting and how many do you think will attend? Many event planning blogs estimate that the no-show rate is around 50 percent for free events and 25 percent for paid events.
Plus, don't forget that different spaces have different costs. For example, the local working men's club is going to be a rather cheaper alternative than the Hilton conference room. But just because it's cheaper, doesn't make it a winner. You want a space that will reflect your brand and leave an impression on your attendees.
Marketing
What event marketing costs will your event incur? As digital comms continues to grow, so do the number of places where you can promote your event - for example, social media
You'll also want to balance digital and traditional print methods to ensure that a good mix of people come along to the event. Contrary to popular belief, traditional marketing is not dying out. Items such as physical flyers still hold their own when it comes to effective promotion.
Video Production and Photography
When choosing who you're going to work with to produce your video content and capture your photographs, you need to consider whether you'll hire an external company or if someone from your event team will do it.
If you're hiring someone, consider what's included in the price they offer. Will you have access to all the raw files, or will it just be the final product that you get your hands on? Also, will you get permission to reuse the production in future marketing materials?
Social Media
Along with WiFi, many people are starting to create their own Snapchat filters, Twitter hashtags and Facebook groups for events. This ensures that the attendees remember your event and lets them interact with it also. Plus, all their contact list will be able to see they're at your event which is great for shareability.
Budgeting Tips
After you've considered everything you need to include, these tips will help you form your budget accurately. They are:
Make sure that you update your budget regularly and document everything in easy-to-read spreadsheets. Quotes and receipts can easily go missing so it's imperative that you store records and keep up with new developments in real-time. This will help with the efficiency of organising your budget leading up to your event and ensure there aren't any confusing gaps in there.

Before deciding on a final figure to disclose in your budget, get quotes from multiple vendors and never accept the first price. As an event planner, your negotiation skills will be up there with the best so you can be sure on working out a reasonable price.

Always have a contingency figure in your budget to give you that extra breathing room for unexpected costs. Don't be tempted to dip into this - it's for emergencies and emergencies only.

Find other sources of income. Sponsors are a great way of sourcing extra income for your event. Vendors are another one - such as a burger van to provide food or even a local business to promote what they're about. When it comes to selling pitch space, the variety of business possibilities are endless but don't oversell. You don't want to take the spotlight away from your part of the event.
Make Your Event as Successful as Possible
Accurate budgeting is a big step in the right direction to nailing your event. However, it doesn't mean you're home and dry. There are various different factors that all harmonise and make your event as successful as possible.
These factors include careful planning, good organisation, creativity and more. Unsure of the rest? We've created a free event planning guide to help you along the way to smashing your event out of the park.