Signage for events can vastly improve your attendees' experience at your event. There are various different purposes for signs at events but mainly, they should be engaging and informative for the reader. Here's everything you need to know to perfect your signage for your event.
The topics we'll cover are:
And you can jump the section that interests you most by clicking the heading above.
What is Signage?
Signage can generally be defined as any type of graphic design or display that is intended to convey information to an audience.
In short: a sign.
Think back to any event that you've ever gone to - there will have always been signs. From a welcome sign to decorations, it's important that an event provides visuals.
What is the Purpose of Signage?
There are various purposes that signage at an event serves. These are:
To promote your event.
To identify your brand.
To provide information.
Give directions.
To raise safety awareness.
Signage attracts attention and can be effectively used to improve attendee experience at your event. But even before your event takes place, strategically place your signs to get the word out and spark interest and curiosity. Consider what locations your potential audience are most likely to visit and place your signs accordingly.
During the event, clean and creative signs can be utilised to promote the event itself. Making your event title or logo visible provides a visual cue for all attendees, resulting in better brand recognition. In addition, your signs can generate a sense of credibility and legitimacy.
Use your signage to showcase your sponsors and advertisers too. It's important to satisfy your sponsors sufficiently so that they will provide support at your future events too.
Within your signage, it's important to promote all of your social media outlets. This is a great way of reaching out to your audience and encouraging them to follow you on Twitter, Facebook or connecting with you on LinkedIn.
It definitely pays off to create a unique hashtag for your event on social media. That way, you can easily track conversations and the buzz generated by your event on Instagram and Twitter. You can also interact with potential attendees and start to build relationships with them before and even after the event.
Where is Signage Needed?
Signs don't have to be limited to just walls. And you don't have to erect obnoxious posts just to put up a sign. Why not get creative? Placing display graphics in unexpected areas can be very effective at grabbing audience attention. Here are some ideas to consider:
Directional Purposes
Where's the viewing section? Oh, and where are the toilets too? Communication with your event's attendees is essential and directional signs can ensure that they have an easy-going, enjoyable time at your event.
Think BIG
And once you've thought big, think BIGGER. Signs can be billboard size or even larger to cover locations that can be easily seen from afar. Big visuals are more likely to capture the attention of your audience.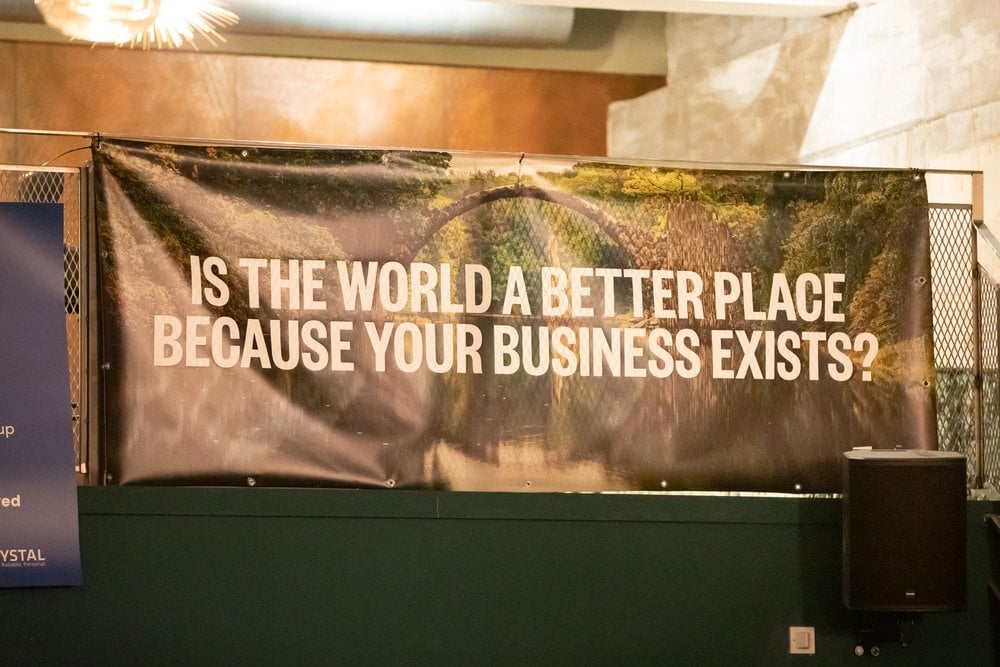 Capture Idle Moments of Opportunity
Utilise the areas of your event space where the most pedestrian footfall will land. Staircases, door entrances or escalators are often great areas in which you can show off your branding and your event sponsors, and entice attendees to connect via social media.
If your event has a grandstand, this is obviously a great place to place your graphics. A large sign will capture the audience's attention on the way to their seats.
Define Event Space Within the Event
Need to designate or barricade an event area within the venue itself? Perhaps a playing area or stage? A-frames are economic and transportable ways to display your graphics where no structure permanently exists. They collapse easily and can also be reused.
How to Design Your Signage Properly
Compelling Colour
Choice of colour plays a massive role in a well-designed sign. Colour can help convey a brand's identity. Just think of Coca-Cola's red and McDonald's yellow.
For your event, you may feel the need to keep your colours consistent with your current brand design and personality. Consistency is often a good thing but also take into account the latest colour trends and something that will stand out and grab attention. However, be wary that with trends, what's cool today can leave an audience cold tomorrow.
Contrast for Readability
The contrast will determine how easy it is for you to read it. Therefore, contrasting elements are a huge factor to take into account when designing your signage for events.
Consider dark writing on a light background - or vice versa - for your sign to stand out most effectively. Pairing similar colours will only make it hard to read and it won't be long before your staff are getting sick of telling people where the toilets are.
Size Matters
Simply, the bigger the writing, the easier it is for you to read it. Obviously. This is especially important if you're going to be creating signs that are going to be viewed a significant distance away.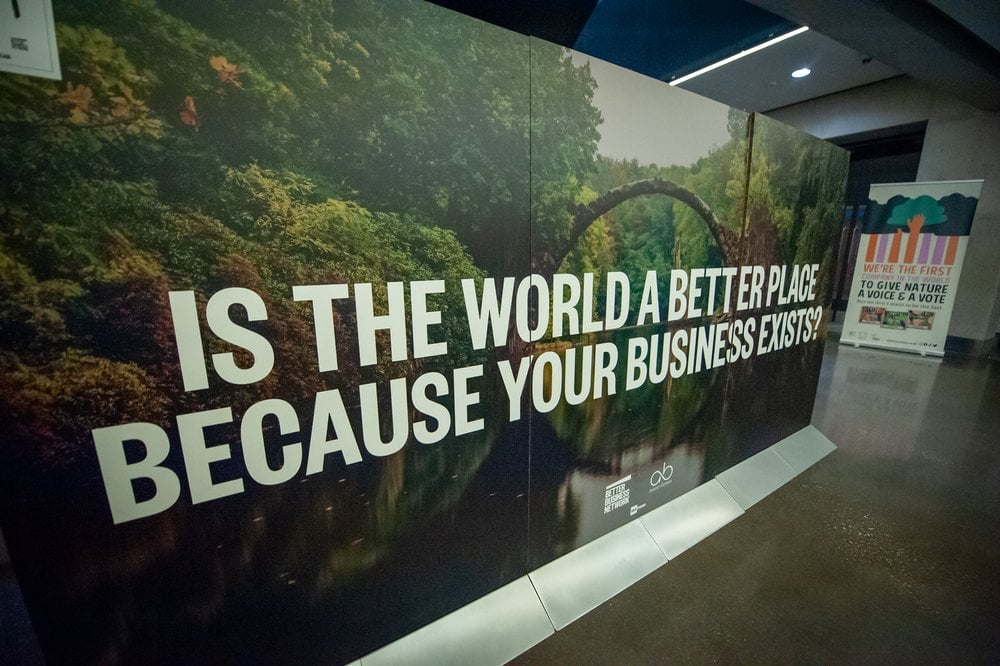 Make Your Event a Resounding Success
If your signage is spot on, then you're taking one great leap in the right direction towards your event being a success. Your audience should find your signage engaging and informative and if you can provide that, they'll be more likely to have a positive experience at your event.
But perfecting your signage doesn't automatically mean that your event is going to be successful. There are various other factors that you need to consider when planning for your event. To really nail you event promotional material we have put together ane event guide: