It takes a lot of contributing factors to produce an eye-catching leaflet. However, it's the design which rounds it all off. A bad design will mean the leaflet gets lost in the noise, while a great design will stand out from the rest. A lot of planning goes into it but avoid the mistake of going back and forth and wasting time. Here's how to nail your leaflet layout for print.

The key requirements to get your designs approved the first-time include:
Know Your Deadlines
The very first thing you should know is your deadline. When is your leaflet supposed to go out? Once you know that, you can start looking for a printing expert who can meet this. You need to book in a final design sign off meeting with them and get a firm print deadline and work backwards from there.
Know Your Budget
You need to know what your budget is and what your leaflet is going to be used for. Will it be a throwaway piece or something of high quality that people will hold onto? Once you know this, you can begin to choose the stock that reflects the quality and the printing technique because different printing techniques produce varying qualities. But the stock you choose also matters. We'll be discussing it further on.
Finalise the Size ASAP
When you're designing the layout for your leaflet, you need to keep the size in mind and begin your designs based on that. With tight deadlines, you can't afford to keep wasting time by continuing to change designs because the leaflet size keeps changing.
Once this has been agreed on, begin creating the designs to match it. This is crucial, as the size change is what can make the entire process start again. Plus, it saves time as you won't have to keep changing your designs to fit on different sized leaflets.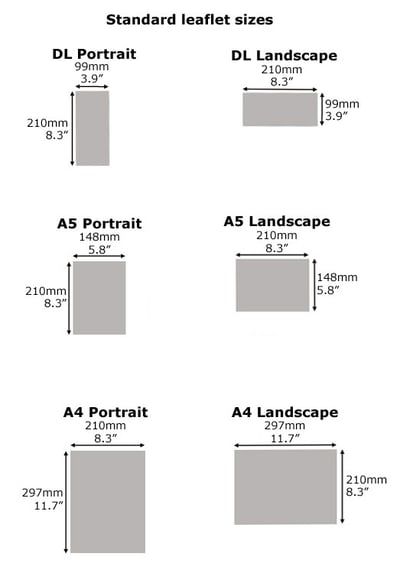 Image Credit: Jemome
Planning the folds beforehand is also important. After all, you need to know how the leaflet is going to be folded or if there are going to be any folds at all before you design the layout. Otherwise, you could end up with images and text placed awkwardly between folds.
Pick Unique & High-Res Images
These could be stock or using your own camera and taking your own images.
Whichever option you pick, always make sure you look back and analyse the quality of the images you've taken. For example, some might be out of focus. This is why you should take more images than you need. See which ones are high-resolution images, fit with the tone and can work well with the overall design before sending off to print.
Incorporate Unique Fonts - But Convert to Vector Artwork
If your leaflet is going to feature text, then it's important to move away from the traditional fonts and pick some that stand out and instantly draw attention. But it's also important to ensure they stick to your brand's guidelines. Again, finalising this before printing is a good time-saver and helps you nail your leaflet design the first time.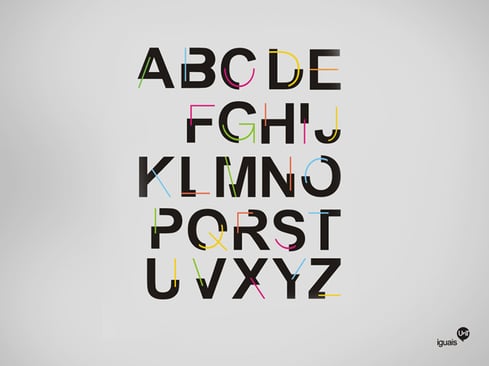 Image Credit: Cargo Collective
If you need some inspiration for layouts, typography and more, check out our blog tips to help you nail your unique brochure design.
However, you also need to remember that your printer might not have the fonts you used. No matter how eye-catching and spectacularly unique a font might be, it's no use if the printer doesn't have it because it'll be changed to a default font and transform the way your leaflet looks - usually not for the best either.
That's why it's good practice to "outline" any fonts in the document by converting them to vector artwork. That way, your cool typography won't change.
Design with the Stock in Mind
While designing your leaflet, it's beneficial to be aware of - or at least finalise - the stock you're going to eventually print the leaflet on. This can make the world of difference because different types of stock print differently. For example, ink tends to soak into uncoated stock. Consider what stock you'd like to use and you'll avoid seeing your leaflet's designs come out looking slightly different to what you had in mind.
However, the two need to work hand in hand. Compromising the stock to something of poor quality for the sake of a killer design won't work. Neither will having to settle for a poor design to have the best paper type possible. Instead, get a good feel of the stock beforehand, whether it's something like silk or even constellation snow, and then you'll have a better idea of how to design the layout.
Utilise the Best Print Technique
Even when you're at the designing stage, you have to think as far ahead to the printing stage. This is because outdated print methods and old technology might not help get the best out of your leaflets, regardless of how wonderfully designed they are. Obviously, you'd want the best option possible and that's why LED UV is proving to be a popular option for numerous projects, including leaflets and brochures.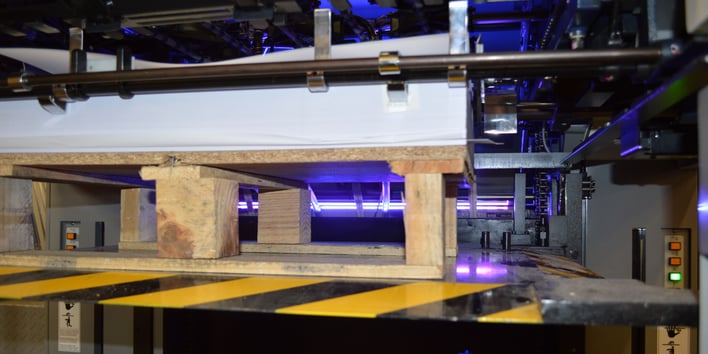 With LED UV printing, your leaflet will be shown off like it deserves to be. As well as increasing turnaround times by up to 40%, the LED UV technique enhances your colours, making them appear brighter and more vivid. This is because of the unique drying method, UV curing, which dries inks instantly and prevents them from sinking into the stock.
However, avoid any colour differences by ensuring you've converted every file, including any spot (Pantone) colours and RGB images, to CMYK - otherwise, the printer may reject your artwork. Alternatively, they might go ahead and convert for you, which risks a large variation in the way your colours might look.
In addition, remember to calibrate your screens. Otherwise, colours might look one way on your screen and completely different on the printer's. Then when your leaflet's printed, you might be left disappointed. Avoid that by ensuring your screens are calibrated before you send your leaflets off for printing.
Here Are Some Other Useful Tips...
Every project, whether it's a leaflet, catalogue or brochure is going to have different needs. While all of the above are all important factors you need to consider when designing your leaflet, there's still much more you can implement in your own leaflets and brochures.
For tips and advice on how you can create your own luxury brochure, including sections on photography, colour schemes and stock choices, download our free guide on how to produce a luxury brochure by clicking below.