With technology continuing to advance at a rapid rate, many assume that the printing world has been left behind, especially with the rise of social media. They couldn't be more wrong, especially since printing in the UK alone had a turnover of £13.8 billion in 2016. Just look around you, print is everywhere from books to leaflets, brochures to labels - all of these items and more rely on print to convey their message. LED UV printing has quietly emerged as a popular technique more and more businesses are using to stand out from the competition? So, is LED UV printing the future?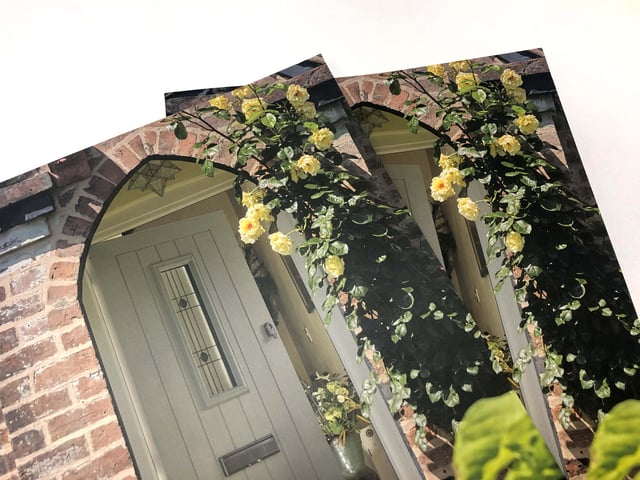 Companies that haven't yet utilised LED UV printing are always going to have doubts of investing in this method, but the results speak for themselves. Picking the right printing technique can be the difference between having good quality materials and the highest quality available on the market. In this competitive and digital world where you need to capture people's attention, using the LED UV printing technique can set you apart thanks to its many benefits. These include:
Flexibility

Attention Grabbing Quality

Time-Saving

Eco-Friendly

Consistency
If your company isn't chasing perfect quality, then you're only driving potential customers towards the competition. It's easy to get lost amongst many of the variations of printing techniques now available, but let's look at whether LED UV printing really is the future in a little bit more detail and if it truly lives up to the hype.


LED UV Printing Is Versatile
There are some printers currently on the market that only specialise in one or a handful of projects, as the technology is limited and doesn't allow them to print on certain types of paper or produce a particular project, such as a newsletter instead of a brochure.
That's not an issue with an LED UV printer, as there are plenty of options to take to produce materials that stands out from competitors. While brochures can be truly luxury with LED UV printing, this technique is also ideal for a wide range of projects, such as magazines, prospectuses, stationary, corporate reports and even catalogues.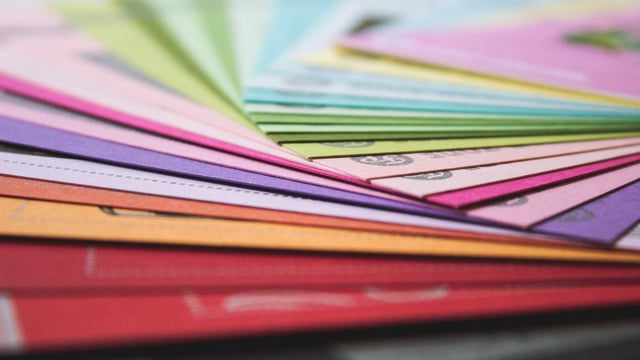 Another way LED UV printing can help achieve this goal is because the printers allow you to print on different types of stock, which is key as readers will be further impressed by feeling the quality. While LED UV printers can print on any coated or uncoated stock, it's a major advantage for you if you're trying to achieve luxury as you're able to print brochures, for example, on materials such as silk - something other printers aren't able to do to a high standard while maintaining readability.
The benefit here is that you won't need to compromise on quality, regardless of the stock you choose, as a UV LED printer can offer such flexibility that not many others printers can.


The Quality Demands Attention
Although an LED UV printer instantly dries the ink, it doesn't mean it affects the quality of work. In fact, it only enhances it further. Although the technique incorporates the instant drying technique, it ensures that it doesn't sink the ink into the materials. In turn, the colours are much sharper, brighter and more vivid. The sharper colour results in the images featured standing out and grab the reader's attention. If you're a watchmaking company, for example, then the sharper and vivid colours will highlight the finest details of the various products on offer and strikes a visual chord, regardless of the material it's been printed on.
In older printing technology, one problem that was common, and sometimes unavoidable, was that there was ink set off. This is when unwanted transfers of ink went from one printed sheet to another. In LED UV printing, though, ink set off is eliminated because of the instant drying process, which means there's no need for the use of anti-set off powder sprays and finished products won't have any unwanted markings.
Using a UV LED printer will also keep all of the original characteristics of your materials, as there's no requirement to apply any sealing coat. By using this method, your brochure, for example, won't feature any unnecessary blemishes or markings while the premium products you're advertising remain perfect.


Fast Turnaround Times
If businesses had a choice, they'd obviously choose to have their projects printed as soon as possible, but older printing technology used to take a lot of time to produce. That's not the case with an LED UV printer, as the instant drying process means there's no more waiting around for the ink to dry and they no longer require the use of an anti-set off powder spray, saving even more time.
Businesses will now have to wait for a much shorter amount of time but they'll still be receiving perfect quality in return. LED UV technology is now so efficient due to its drying process that it can reduce the turnaround of the majority of high quality printing jobs by around 40 percent, so you'll be receiving your perfect projects much quicker than anticipated.


Eco-Friendly
Even though it might not look like printers can be kind to the environment, due to the sheer size of some of them, UV LED printers are actually kind to the environment. LED UV printing uses much less power than traditional print drying technology, and the instant on/off function functionality reduces standby consumption between jobs and reduces overall CO2 emissions.
While being environmentally friendly won't have any impact on the quality of the work you're having printed, it can be a huge plus for your business if potential customers find out that you're helping do your bit for the environment, as being environmentally friendly is a growing importance to more and more people today. So, showing that your high-end business is environmentally conscious is great for building rapport with an audience.


Consistently Perfect
The technology involved in a UV LED printer ensures it delivers perfection, to reflect on the quality of your business and helps increase the reputation of your brand. The cutting edge technology ensures it produces consistently stunning results which is bespoke and helps you achieve all of your desired aims, regardless of the project, and it can't be duplicated by anyone.


What Else Is Popular Right Now?
Just because UV LED printers have many benefits to help high-end businesses, it doesn't mean it's the only popular future printing technique available right now. One of the fastest-growing techniques that more and more businesses are using is 3D printing. It's clear to see why some companies will choose 3D printing for their projects, as they're able to produce three-dimensional projects to entice customers into using their services.
This can be to provide freebies to potential clients, or even used to display items that shows they're ahead of their rivals. Stunning art pieces can help hit your audience right in the attention span, and really makes them take note, as opposed to ordinary printing techniques.


Why LED UV Really Is The Future
For marketing purposes, LED UV printing technology is undoubtedly the future. For a high end business that wants to showcase materials and products to their full potential, then creating projects such as brochures via an LED UV printer is what will help make everything feel and look more premium.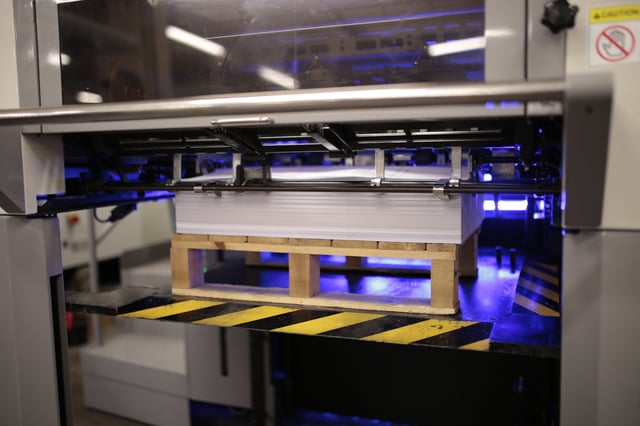 Poorly-produced materials - despite having great content - can drive customers away as they'll lose focus, which is crucial in this digital age as high quality materials are the best way to capture attention. Picking the perfect stock and using LED UV printing technique will make sure that everything that is produced not only looks premium, but it also feels that way when in the hands of a reader.
LED UV printing isn't just a buzzword, it's shaping the future of print for the better.


Remember To Choose The Right Print Technique
Finding the right type of printer for any job doesn't need to be a tricky process, as the right piece of technology can do an amazing job of printing high-quality products – and quickly. We've come up with an easy guide which highlights all of the different types of printing, and what they're best used for.
With this knowledge available, you'll be able to choose the perfect print style and method, which means your charities and businesses will reap the rewards of grasping the future of printing technology.