Print collateral is any printed communication from your brand which promotes your products or services. Effective print collateral can help you cut through the digital noise and leave potential consumers with a long-lasting, tangible message. In fact, 73% of people say they prefer receiving print advertisements over anything else.
Print is still an important part of any business' marketing strategy and it's important to ensure you choose the right assets to meet your goals.
Picking the Right Assets
Having the right print marketing assets to complement your strategy is crucial and will require some planning. Think: Do you have an event on the horizon? Any upcoming product launches? Will your products or services change during seasonal periods?
It's important to consider which assets you'll need for different situations, as your print collateral needs to match the message you're trying to convey.
Meeting a big client or potential investor? Then leave-behind assets — such as business cards or brochures — allow you to pass on a tangible message for the opposite party to take away.
Print collateral can leave a lasting impression on those you meet, especially in today's digital world.
Having a Purpose
To ensure you choose the correct print collateral for your business, you need to understand what purpose you want your assets to have. Are you trying to…
Educate? - Teach potential customers about a product or service you offer
Boost business identity? - Increase awareness of your business
Build brand loyalty? - Have customers come back for more after a first purchase
Instil trust? - Print is trusted by

82% of consumers

looking to make a purchase decision
Determining what you want to achieve can go a long way in helping you to choose the right print collateral. For example, if you're heading to an event with hundreds of potential customers, then a brochure or flyer advertising your products and services would be a great way to complement any face-to-face interactions with consumers.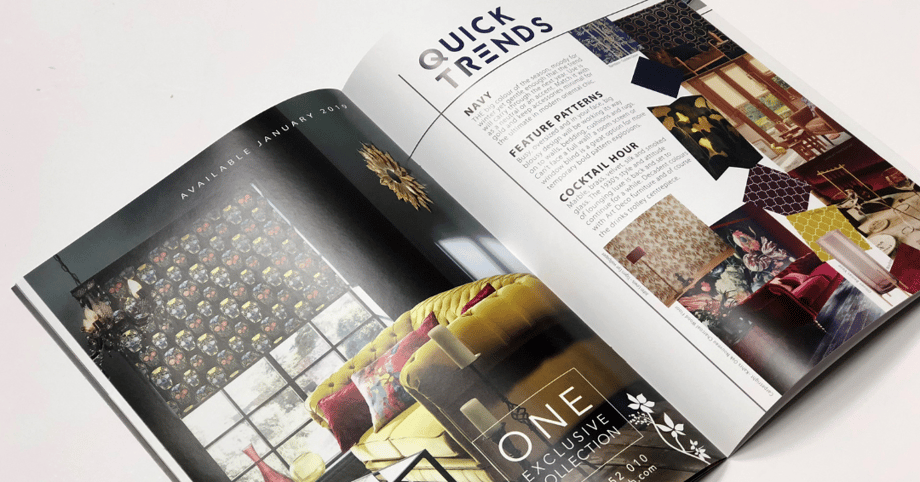 Potential consumers or clients won't just be speaking to you or your company at a busy event. Leaving them with high-quality print collateral will send a tangible, longer-lasting message that will help your brand stand out from the crowd.
Why not consider loyalty cards or coupons if you're looking to build brand loyalty? Perhaps they're also exclusive to an event to make potential customers feel special about your brand.
Assigning a purpose to your print collateral strategy is a great way to determine which assets you'll need and when to deploy them to achieve your goals.
Working with Digital
Focusing on having a strong print collateral strategy doesn't mean you should leave behind your digital efforts. Harmonising the two can lead to great results — marketing campaigns that run print with digital ads can be up to 400% more effective.
It can be hard to cut through the noise in today's digital world. That's where print can help.
Quick Response (QR) codes are square codes which can be printed onto most materials and are recognisable by modern smartphones. When the phone scans the QR code, it takes them to a webpage that the creator has specified.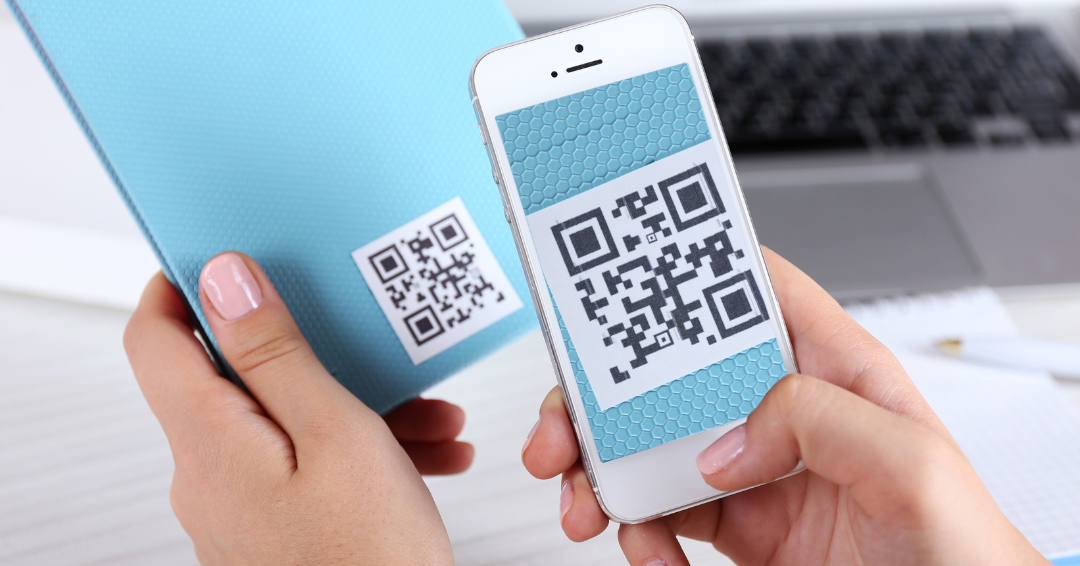 The possibilities are endless here, and it's important to be creative with your messaging to help you stand out even further.
Allocating a Budget
As with everything in business, you need to plan a budget and print collateral is no different. You should outline your print collateral budget in your initial marketing strategy. When possible, plan for the year so you can see clearly what you'll need and what you can allocate to your budget.
We know it's essential to prove ROI in marketing and there are a few ways you can do this when dealing with print.
QR Codes
QR codes can take users to specific landing pages. You can track the sale and attribute credit to your print marketing if a purchase is made through the landing page.

Discount Codes or Vouchers
By having a discount code or voucher in your print marketing efforts, you can determine when a sale has been made due to your print efforts by tracking how many times a coupon or code was used by customers.
Using a code or voucher allows you to see the effectiveness of your print assets as well as the offer.

Surveying
Asking customers how they came into contact with your brand can determine the success of your print marketing efforts. Whether via the company website, social media or print marketing, hearing from your customers is important when planning a suitable budget.
Choosing a Printing Partner
Choosing the right print partner comes down to various factors, such as a competitive price, timely delivery and professional results.
B&B Press can offer all of the above and more. We're so committed to sustainability that we Carbon Balance every print job we do. Carbon Balancing is the process of estimating the carbon emissions of a product and preventing the equivalent amount from being released or absorbing it from the atmosphere.
After looking at all the ways we can reduce the unavoidable emissions that a job will produce, we then balance these for the good of the environment.
We're proud to have balanced the equivalent of 556,900kg of CO2, protecting 131,686m² of threatened tropical forestry.
Working with a sustainable printing partner such as B&B Press can show your customers that you produce high-quality print and care about your planet too. You'll be issued with a certificate quantifying the amount of CO2 that has been balanced and the area of land protected as a result of you opting for a sustainable print partner.
So, if you're looking for high-quality, sustainable print that's always delivered on time, we can help.
Get in Touch Today
If you're looking for your new sustainable print partner, get in touch with a member of our brilliant team today. We'd be more than happy to help.