Whether you're a start-up business or a well-established brand, it's important that your marketing budget is spent a lot smarter each and every year. From aspects like social media and print marketing right through to things many companies might overlook, such as video marketing, website security and so much more, we've got it all covered.
So, if you're wondering what's included in a marketing budget, then this blog post will outline the areas where you need to focus on.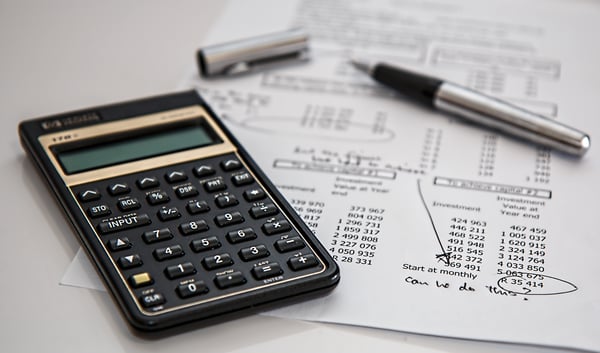 Email Marketing
It's important that you have more than just an email address to help boost your open rates. Although personalised emails are a great contribution towards success in this area, email marketing software is an area you should invest a chunk of your budget in because it helps you gather a lot of information.
Emails are still massively important, but the effectiveness of your emails all depend on the health of your contact database and how relevant the content within is. By using email marketing software, like HubSpot, you can easily segment your contact database and you'll have information gathered about each of your leads and nurture the good-fit prospects based on the actions they've taken.
By putting some of your marketing budgets towards email marketing, you can automatically send personalised emails which help to draw a lot more attention than standard mass emails ever can.
Social Media Marketing
A smart social media strategy comes with various benefits. For example, it can help you improve your brand awareness, with 91 percent of marketers claiming that their social media marketing efforts increased their brand visibility and heightened user experience.
It's also hugely cost-effective. Although creating a profile on platforms is free, using paid advertising can help you achieve a greater return on investment and significantly increase your conversion rates.
Finally, it allows the chance for you to engage with your customers in real-time. That all-important human interaction that goes a long way. In turn, this can help improve brand loyalty if that communication results in a bond being created.
With social media letting your customers directly communicate with you, it can then lead on to greater customer satisfaction, increase your traffic, raise your marketplace awareness in your industry and also establish superior brand authority.
All of this makes you stand out from the competition a little bit more so rather than sending out the odd tweet here and there, invest some of your marketing budget towards a solid social media marketing strategy.
Print Marketing
Although the previous two aspects fall under the digital marketing umbrella, by no means does it suggest that print marketing is dead. Certain industries benefit a lot more by using print marketing from schools and universities to those that supply high-end luxury goods like watches, fashion and jewellery.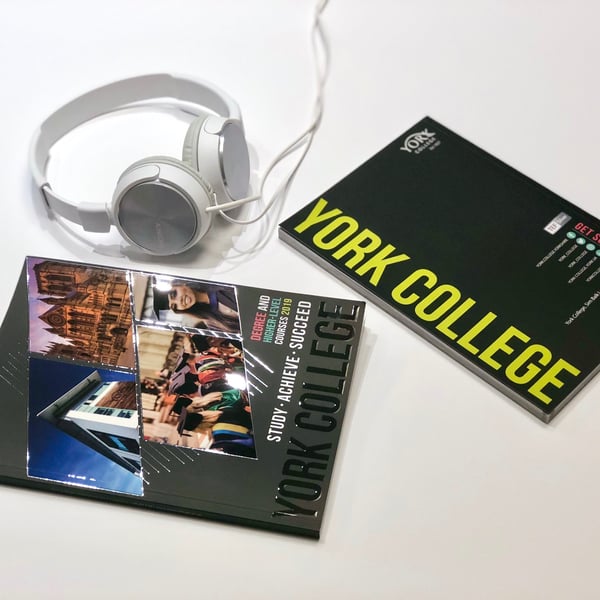 A worldwide CNBC study highlighted that these companies spent 73 percent of their marketing budgets on print advertising from 2016 onwards, with the figure set to continually increase.
Print marketing can have the same, if not a bigger impact than digital marketing in some cases. It can help products look and feel more desirable, readers can focus on print materials a lot more, it can work in conjunction with other platforms and much more.
By putting enough budget aside for your print marketing efforts, you can help make your marketing materials stand out more, make your messaging more informative, build credibility and target specific markets. All of this is achieved when you attract readers through the use of engaging content and quality materials that they just can't put down.
Website Security
Speaking of websites, your website should include an SSL certificate which turns "http" into "https" in your web address to boost your level of security. This is all down to what Google has changed in recent years, so you'll need to include this in your marketing budget and plan so you can avoid the risks and potential pitfalls.
The main drawback is that it can damage your search engine ranking on platforms like Google if the change isn't made.
What will happen is that Google Chrome will start showing your website visitors that your website is not secure in the address bar. When visitors see that Google is suggesting that your website is not secure, they're more likely to turn away.
It's relatively easy to complete the process, and you can use some of your marketing budget to buy the certificate for several years at a time if you want to save money so that you don't have to go through the process over and over again.
Video Marketing
Video needs to be a part of your marketing strategy this year onwards. Research has shown that 50 percent of consumers want to see videos from brands while a Facebook executive also predicted that the social media platform will be all video in less than five years.
More customers want to see videos that are quick and straight to the point, so you can offer your services in a quick yet informative manner.
DepositPhotos also collated some useful stats to show just how important videos are and why you should invest in video marketing.
Ninety percent of customers say videos help them make buying decisions.

The term 'videos' can help increase email open rates by 19 percent.

Four times more buyers prefer to watch videos about products than just read about it.

Sixty-four percent of clients often buy products online after watching videos about it.

Eighty percent of all internet traffic is expected to come from video.

Thirteen percent of all internet traffic will consist of live video in 2021.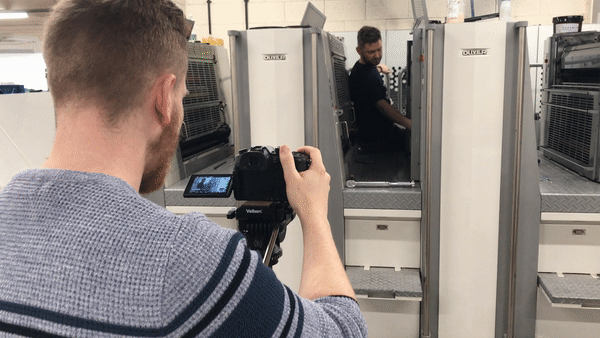 When you consider that 500 million people watch Facebook videos every day (and that's not taking into account platforms like YouTube and other social media channels), it's clear that video marketing needs to be a priority for your marketing budget.
Reputation Management
Reviews and referrals hold a lot of weight nowadays as one slightly bad review can put off customers in an instant. You need to be constantly aware of what's out there and what people are saying about your business, as reviews show up every in search engines.
People are likely to trust other reviews and experiences. That's why you need to plan a strategy to help you monitor the reviews you receive through review collection software or setting up review accounts on platforms like Google.
By investing some of your marketing budget towards a way you can monitor, generate and respond to your reviews online, you're likely to help increase your sales by responding, rather than ignoring them entirely.
Plus, it's another way to understand and better serve your customers, build loyalty, improve your rankings and ask reviews breed more reviews. Your consumers will effectively be doing some of the marketing for you if they're speaking positively.
Imagery
It's best practice to invest some of your marketing budget in creating your own imagery for your campaigns and websites.
It makes your brand more unique as the images you take can't be used anywhere else by any other brand. Plus, you can save a lot of time by instantly taking photos and editing them so they align with your brand, rather than settling with whatever you find on stock image websites.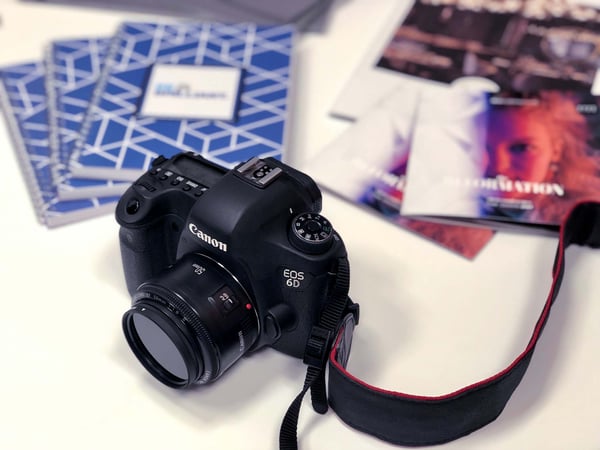 Whether you regularly hire a professional photographer or create a new role for this purpose, using your own imagery gives you a lot more freedom to be creative and tailor your photography for specific areas of your business. This is what consumers are more likely to remember, rather than the same stock images they've seen everywhere else.
See How We Can Take Your Print Marketing to the Next Level
When it comes to your print marketing efforts, you need to make sure you're in the best and most experienced hands to help you create exceptional print. Whether it's litho or digital printing, large format and even web2print, the team at B&B Press have been trusted by many sectors for over 60 years.
With our help you can produce green print that not only helps the environment but improves your brands look. Download our checklist by clicking below: