Whether you're a start-up business or a well-established brand, it's important to know what's included in a marketing budget to spend smartly year after year.
In this blog, we've covered aspects like social media and print marketing, alongside considerations many companies might overlook, such as video marketing and website security. So, if you're wondering what's included in a marketing budget, this blog post will outline the areas you need to focus on.
Print Marketing
Harmonising your print and digital marketing channels can lead to great results.
Print marketing can have a more significant impact on consumers in some cases. In a digitally-crowded world, supplying customers with a tangible message can often have a longer-lasting impression. In fact, 88% of respondents said they take time to read through print advertisements or promotions they receive.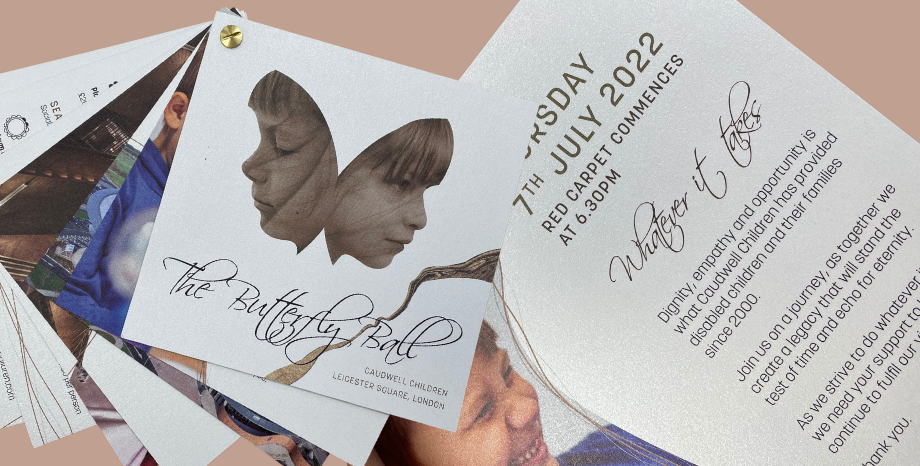 You'll be able to adopt an omnichannel approach to reach your audience in various ways by assigning your budget to digital and print marketing. Cut through the digital noise and give your audience a message they remember through the power of print.
Email Marketing
It's important to have more than a personal email address to boost your open rates. Although personalised emails greatly contribute to success in this area, email marketing software can help you gather important information.
Emails are still massively important, but your emails' effectiveness depends on the health of your contact database and how relevant the content within is.
By using email marketing software, like HubSpot, you can easily segment your contact database and gather information on your leads. Then, you can nurture your prospects based on their actions.
Focusing some of your budget on email marketing means you can automatically send personalised emails, which helps draw more attention than standard mass emails ever can.
Social Media Marketing
An effective social media strategy comes with various benefits. For example, it can help you improve your brand awareness, with 77% of marketers saying social media has been somewhat to very effective for their company in 2022.
Although creating a profile on platforms is free, using paid advertising can help you achieve a greater return on investment and significantly increase your conversion rates.
Social media allows you to engage with your customers in real time. In turn, this can improve brand loyalty if that communication creates a bond.
With social media allowing your audience to communicate directly, it can increase customer satisfaction, increase traffic, raise your marketplace awareness and establish superior brand authority.
So, rather than sending the odd tweet, invest some of your marketing budget towards a solid social media marketing strategy — it'll pay off.
Website Security
When browsing the web, users want security. The average internet surfer is now very protective of their data and wants to feel secure when visiting your company's website.
Your website should include an SSL certificate, which turns "HTTP" into "HTTPS" in your web address to boost your level of security. Not making this change can damage your search ranking and prompt users that your webpage may be unsafe when they land on it.
It's relatively easy to complete the process and you can use some of your marketing budget to buy the certificate for several years.
Video Marketing
Video continues to grow in popularity and investing in it can enhance your overall marketing efforts. Research has shown that videos had an audience reach of 92% worldwide in 2021.
Videos allow you to reach out to your customers in a fast yet informative manner. It also opens up various possibilities for your marketing, so be creative!
Wyzowl has collated some interesting stats which show the importance of video marketing:
92% of marketers continue to value video as an important part of their marketing strategy
87% of marketers say video has helped them increase traffic
94% say video has helped them increase audience understanding of a product or service
86% say video has helped them generate leads
81% say video has directly helped them increase sales
93% say video has helped them increase brand awareness
87% say video has helped them generate good ROI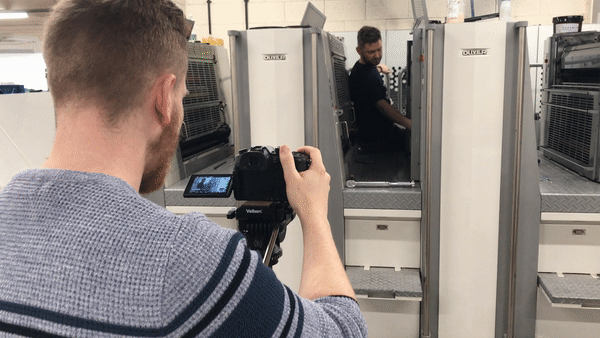 When you consider that there are 400 billion video views on Facebook every day (and that's not taking into account platforms like YouTube and other social media channels), it's clear that video marketing needs to be a priority for your marketing budget.
Reputation Management
Reviews and referrals hold more weight than ever. Every customer can be a critic and one poor review can send other potential consumers running in the other direction. Reviews can appear in any search engine, so being aware of what your customers say about your brand is vital.
People are likely to trust other reviews and experiences. That's why you need to plan a strategy to monitor the feedback you receive through review collection software or by setting up review accounts on platforms like Google.
By investing some of your marketing budget towards monitoring reviews, you can respond to them directly and help with any potential issues or queries, thus helping your brand.
Plus, it's another way to understand and better serve your customers while building loyalty. Your consumers will effectively be marketing for you if they're speaking positively about your business.
Imagery
It's best practice to invest some of your marketing budget into creating your own imagery for your campaigns and websites. That way, your images will be tailored to your brand, adding an extra layer of personalisation.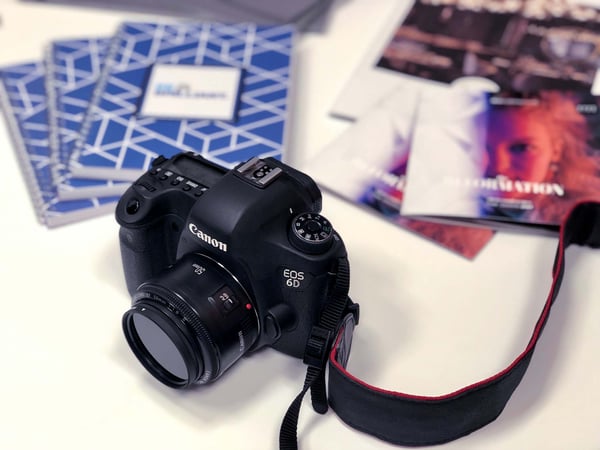 Whether you regularly hire a professional photographer or create a new role for this purpose, using your imagery gives you more freedom to be creative and tailor the photography to specific areas of your business.
This is what consumers are more likely to remember rather than the same stock images they've seen everywhere else.
See How We Can Take Your Print Marketing to the Next Level
When it comes to your print marketing efforts, you need to ensure you're in the best and most experienced hands to help you create exceptional print.
Whether it's litho or digital printing, POS display and even Web2print, the team at B&B Press have been trusted by many sectors for over 60 years. We're committed to sustainability, too. We carbon balance every print job we perform, meaning both you and the planet can soak up the benefits.
With our help, you can produce sustainable print that helps the environment while improving your brand's look. Want to see how? Download our checklist by clicking below: