Soft touch laminate is a velvety finish for print that exudes quality. It gives an instantaneous high-end feel to any printed material, which is why it's perfect for showcasing your business.
This finishing technique, when paired with a brochure, is a formidable marketing device. Its opulent finish is sure to leave a lasting impression on anybody who comes across it, but what other benefits can you expect from soft touch laminate for your print?
1. Unmatched Durability
Soft touch is famed for achieving that wow effect but there's more to it than just cosmetics. It also protects the print and does a much better job of bringing out the vibrant colours of your design.
This type of lamination can be used on both sides of the page, regardless of grammage, so luxury can continue throughout. Soft touch laminate also prolongs the finish of your print, meaning you don't have to worry about your pages yellowing down the line.
Sure, it does cost a little more than the standard lamination, but for brochures that you want people to share and keep, it's undoubtedly worth it.
2. Protects Against Blemishes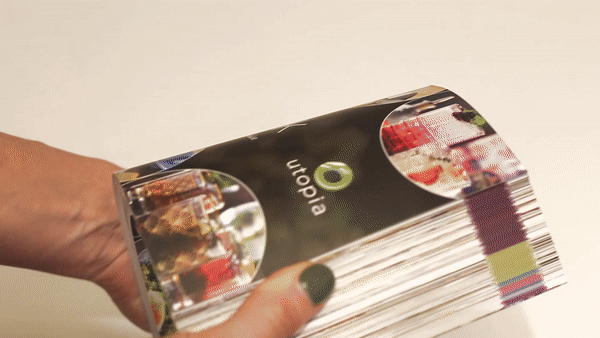 After investing so much time in the creation of your collateral, the last thing you want is for marks and fingerprints to spoil your covers. Solid, dark colours such as black or blue have a tendency to attract blemishes, making your print feel inexpensive - especially when photographed.
However, soft touch laminate helps combat pesky imperfections and gives a great overall finish to your print, which is essential when promoting a deluxe product or service. The best part is that this unique texture does not diminish colour or quality.
3. Encourages Engagement With Your Brochure
Imagine a potential customer is handed a professionally designed brochure that not only talks about the quality of your business, but shows it. It boosts customer engagement and positively reflects your brand image, making that all-important first impression a memorable one.
To truly enhance your offering and amp up the sophistication, consider pairing your brochure with soft touch laminated business cards. Networking will never be the same again and even Patrick Bateman will give you side-eye.
Suede-like and smooth, the distinctive soft finish encourages people to interact with it due to its appealing surface. It's wonderfully tactile and there's no doubt that it adds even more impact to your literature.
4. Perfect Companion For Other Printing Techniques
Commonly seen with foil blocking, gloss varnish and embossed features - soft touch laminate invites an array of wonderful printing techniques and processes to join the party.
Here at B&B Press, we're all about producing spectacular print that embodies your business. A brilliant example of just how effective combining different print techniques can be is seen on our print job for Excel Manufacturing.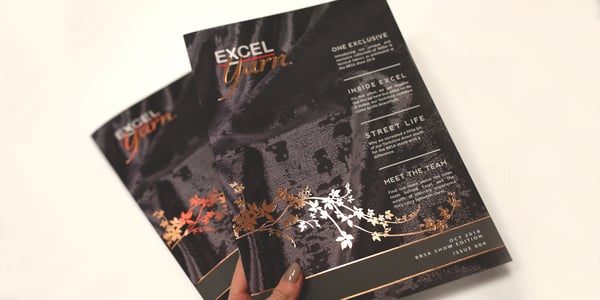 They specialise in premium window blinds and finishes, offering thousands of luxury fabrics to their clients. What better way to reflect the soft texture of fabric than using soft touch lamination?
The dark tones in the cover design and matte velvet-like finish of the soft touch laminate gives the rose gold foil an exquisite shine. Not only does it grab your attention, but the beautiful leaf design also incorporated features from their latest collection. Great design and quality print go hand in hand, you can learn more about this project here.
Finding the right way to produce a high-quality brochure to show off your business ends with a highly effective printing technique. But there's much more to it than that. Do you dare to stand out by selecting a unique paper stock or textured print technique like Excel to give your print items the look your brand deserves?
Explore More and Create Your Own Luxury Brochure
Consider every aspect of your luxury brochure and consider how others might be ahead of the curve. From the paper you use to the images that tie it all together. An oversight can leave you chasing your competition with a mundane print project. Luckily, we have all the inspiration you need to leave any rivals in the dust.
You might be a fine dining establishment or a classic watchmaker - your premium products deserve to be showcased in premium quality. Make your luxury brochure a success by taking inspiration from other businesses harnessing the power of print.