It's no surprise events are back on the rise in today's post-pandemic world. After a period of solely digital interactions, face-to-face meetings now hold more meaning — and businesses are noticing.
With the popularity of events increasing, we analyse the importance of high-quality exhibit printing when promoting your products or services to potential clients or customers.
The IPA Bellwether Report – What Did We Learn?
The IPA Bellwether Report looks into the marketing spend intentions across the UK, with the latest report looking into Q2 2022.
So what can we learn from this report? Well, we know that now isn't the time to relax your marketing efforts; around a quarter (24.2%) of companies raised their marketing expenditure during Q2.
There was a key driver to this growth in marketing — events. As daily life continues its recovery from the COVID-19 pandemic, companies' confidence in organising in-person events is returning to a 'normal' level. Events spending saw a rise of +22.2% according to the report, the strongest-performing Bellwether category by some margin.
Events are once again an excellent way for firms to relaunch their brands in a post-pandemic world. Don't fall behind.
Events in a Post-Pandemic World
With events back on the up, there's a chance they'll be more impactful than ever. After experiencing much through our screens during the national lockdowns, face-to-face interactions now seem to hold more meaning. COVID-19 made many of us appreciate the importance of human connection, and events are no different.
Events are a great way to build business connections and promote your brand, — and there's a momentum you should take advantage of. With events on hold for so long, people are now remembering how effective they can be.
Getting Noticed
There'll be many businesses at your company's events with the same intent — to grow their brand. That's why you need to stand out from the crowd.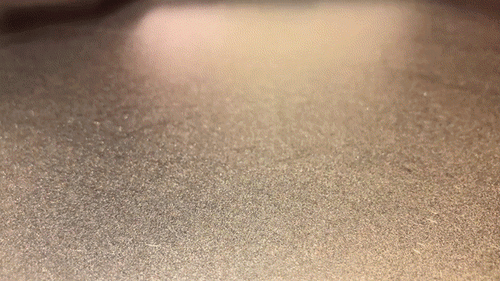 Events and exhibitions give you a great chance to:
Add credibility to your brand
Gain brand exposure
Interact with your audience and other businesses
Introduce new products or services
Market to new clients and customers
Brilliant exhibit printing can help you achieve these goals more effectively. Whether it's a brochure promoting your products, flashy business cards or a bespoke exhibition stand, quality print can help your brand stand out. Here's how…
Showcasing Your Product
By highlighting your products or services in print form, you'll be able to supply potential new customers or clients with a tangible, professional message. A unique brochure or poster could separate your product from another and, with a QR code, you can convert face-to-face meetings to a visit to your website.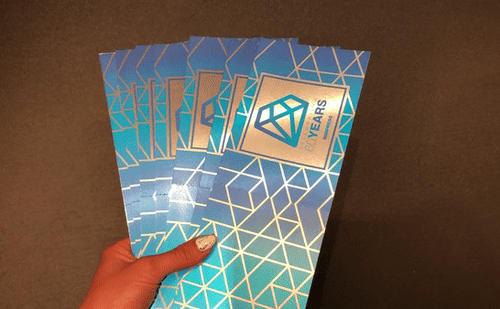 Educating Your Audience
You know your product or service best and print is a great way to educate potential customers about the benefits your business can bring to their lives.
Even if you don't close deals or sales on the day, print is long-lasting. Handing your audience a tangible message means they'll have a takeaway that details all the great things about your product and how to get in touch with your business.
Print's Suitability for Events
Print and events go hand-in-hand. People enjoy having something to hold rather than looking at something on a screen or smartphone. With brochures and flyers, there's no need to wait for something to download; just simply take it from the stand and have a look. Plus, if the flyer is of high quality, your business will look better as a result.
Options for Print
At B&B Press, we have a range of print services available.
If you want to stand out at your next event, we recommend visiting our Display Print webpage. This service allows you to print your chosen graphic onto almost any material at any size and includes:
Roller banners
Exhibition stands
Pop-up walls
Posters
Signage
Flags and bases
LED lightboxes
Outdoor banners
Want to see more of what B&B Press can offer? Request a sample pack by getting in touch with us below.
Benefits of Working With B&B Press
As well as ensuring the highest quality, by working with B&B Press, you'll be opting for a sustainable print partner. Our services use a carbon balanced printing method on every job we print, meaning your print won't come at the expense of our planet.
Sustainability is at the heart of everything we create. We're proud to have balanced the equivalent of 556,900kg of CO2, protecting 131,686m² of threatened tropical habitats.
By choosing B&B Press, you'll support the World Land Trust's Carbon Balanced Printed scheme, meaning you'll help fund the protection and restoration of carbon-rich wildlife habitats in the tropics.
Better yet, we can issue you with a certificate quantifying the amount of CO2 that has been balanced and the area of land protected as a result of you opting for a sustainable print partner.
We'll not only provide you with the highest quality print, but you'll also be able to show your clients and customers that you care for your planet. Whatever your plan, we'll meet your needs and deliver in good time.
What Next?
Looking to reinforce your next event with brilliant print? We'd love to hear from you.
Simply visit our 'Get a Price' page, supply us with the details of your dream print project and a member of our expert team will get back to you.