As consumers become ever more conscious of their impact on the environment, brands need to adopt a more sustainable approach to how they do business. However, this has led to the problem of greenwashing — brands misleading consumers and making them believe they offer sustainable products when in reality, they don't.
Here's how to avoid greenwashing and find a reliable print supplier.
What Is Greenwashing?
Greenwashing involves businesses providing misleading marketing messages that show their products to be environmentally friendly when they aren't. It can be challenging to determine which brands are actually making a conscious effort to be sustainable, as there's no single path to environmentalism.
They use greenwashing techniques to promote their products so they can appeal to environmentally friendly consumers. As the demand increases for sustainable products, so do the greenwashing tactics.
How to Spot Greenwashed Products
Greenwashing can be hard to spot, but generally, these are things you should look out for:
Beware of Aesthetically Pleasing Traps
A good example of a brand that uses greenwashing techniques is Fiji Water. They advertise their water on TV with phrases such as 'Fiji Water is nature's gift to us,' 'bottled at the source,' and 'untouched by man.' Fiji has been sued in the US due to their false claims of being carbon negative and reportedly operating a factory running on diesel fuel.
The same applies to brands like BP and Shell. They run sustainable campaigns all about reducing greenhouse gas emissions yet are two huge contributors to the problem. Ryanair was in a similar boat in 2020, claiming the airline is the most carbon-efficient in Europe, resulting in the advert being banned.
Look Out for Common Greenwashing Words
Common greenwashing words and phrases include; eco-friendly, non-toxic, plant-based, plant-derived, pure, raw, healthy, organic (without certification), green, all-natural. Although these words sound promising, natural doesn't mean it's environmentally friendly.
In fact, 60% of sustainability claims made by big-name brands are greenwashing. The Synthetics Anonymous report found that 59% of sustainability-related allegations made by brands such as Gucci and Zalando regarding products being eco-friendly were false.
So, it's important to be sceptical of these kinds of words and phrases.
Check for Certifications
If a brand holds a sustainability certification, they'll proudly show this on their packaging or website. Look out for Fair Trade Certified, Green Seal, World Land Trust, Rainforest Alliance Certified and USDA Organic.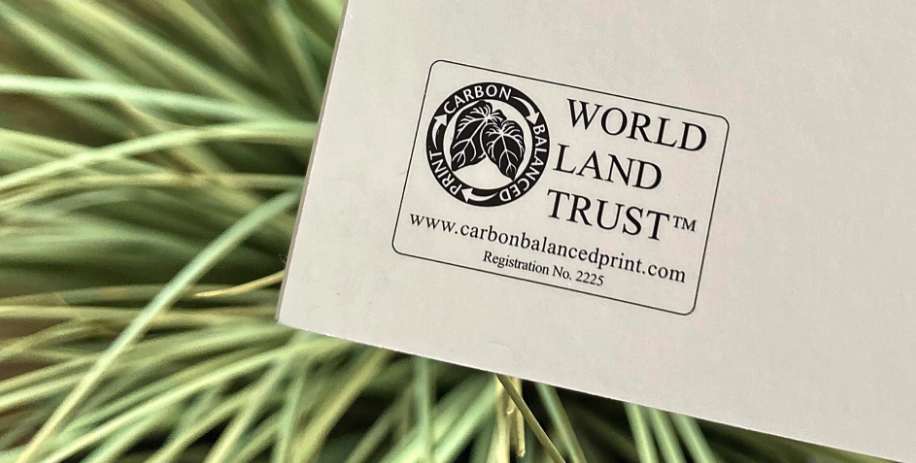 Read Review Ratings
Another way to ensure the brand you're purchasing from isn't greenwashing is by researching the company and checking reviews. Good On You is a database that rates fashion and accessory companies according to how brands treat the planet, animals and workers.
Ask Questions
Are the company happy to discuss their journey with you? We can't all become eco-friendly and save the planet overnight, it's a process. Companies that are looking to do better are often open to talking about their journey and plans for the future. Understanding this can help you know how important sustainability is to the company and that they taking action rather than just saying words.
Transparency is no longer radical, it's necessary and it's the bare minimum
If a brand makes it hard to find information, chances are they're greenwashing, have something to hide, or just don't value it enough to give up space on their homepage navbar.
We started our journey over 10 years ago, and we're always looking for what we can do next, our most recent step is choosing 100% wind-power.
Understand The Words
There can be a major language barrier when it comes to trying to live and purchase more sustainably. To shop smart and live a more sustainable lifestyle that is eco-conscious, you first need to understand what these green words mean, only then can you be confident in your choices and feel good about how you're contributing towards a cleaner planet.
We have pulled together this glossary to help you understand some of the eco lingo and common terms used to help you along on your journey.
What to Look for in a Sustainable Print Supplier
Paper is one of the most sustainable materials available, so it's the ideal partner for your digital marketing campaigns. However, to ensure the materials you use really are sustainable, you should ask the following questions:
Do They Use Carbon Balanced Paper?
Carbon Balanced Paper balances the carbon emissions of your printed marketing.
Are They a Carbon Balanced Printer?
This means they have Carbon Balanced the CO2 emissions from their print operations with the approval of a verified third party.
Are They ISO-Certified?
An ISO:14001 certification means they work within an effective, audited environmental management system.
Do They Use LED UV Printing?
LED UV uses an innovative drying method that uses around 20% less ink than conventional printing presses.
But these aren't the only things you should look out for. For a complete list, take a look at our checklist below.
Know Who to Trust With Your Printing Requirements
Being environmentally friendly won't impact the print quality and it can be a huge benefit for your business. But first, you need to know what to look out for. This checklist is the perfect companion for print buyers and marketing professionals. We've made it easier to decide what you need out of your print to ensure you're making the best decision possible for the planet and your business.
Click the button below to get started today.