At B&B Press, our commitment to being a sustainable print provider is something we're very proud of. We've got our ISO 14001 certificate which proves we have an environmental management policy in place. We're also creating beautiful Carbon Balanced Print solutions using our eco-friendly LED UV printer.
We believe it's our responsibility to do everything we can to reduce our environmental impact.
But how did we get to this point? Check out our timeline of how we became an ethical printing company below.
2001 / 2002 - FSC
®

Certification

Although we've been pioneering in professional print for over 60 years, the beginning of our eco-friendly journey started in 2001 with our FSC® (Forest Stewardship Council) Certification.

The FSC® logo is something we see a lot of today it's on cereal boxes and toilet roll, it's almost expected (and so it should be) but back in 2001, it was an innovative move for us within the industry.

Having the FSC® certification means our products are certified under the FSC® system. This proves all of our paper products are from sustainably managed forests which gives our clients the confidence of knowing their purchases are helping keep forests alive.

Sourcing stock from FSC® certified sources means it's in line with the 10 FSC® principles. These cover how a forest should be managed, it covers compliance with all international treaties and regulations as well as managing and restoring the ecosystem in question.

Not only does it mean our paper is eco-friendly but it's also ethical. These principles cover contributing to the economic wellbeing of local communities as well as the rights of Indigenous Peoples.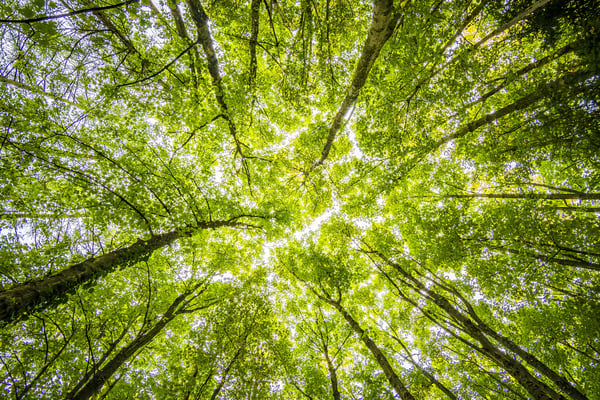 2005 - ISO 14001 Certification
A few years after our FSC® certification, we became ISO certified.
The ISO 14001 is the criteria for environmental management an organisation can follow. It's a framework for your business to follow to make sure as a business you are taking responsibility for the environment
This introduced careful waste disposal, including waste segregation and recycling.
Being ISO certified means our environmental impact is measured and improved, year in, year out.
We're very proud to have our ISO certification hanging in our office and since 2005, we've never failed an inspection. Each year, we review what we're doing and seek to improve our efforts.
2010 - First Carbon Offsetting Scheme
2010 was an incredibly exciting year for us. We'd put a lot of effort into calculating our carbon footprint and overall emissions to find a way we could give something back to the natural world.
In 2010, we contributed to a funded tree-planting project in Lesotho, meaning the trees planted there are now growing. As they grow, they pull CO2 from the atmosphere. It's one brilliant way of lowering our carbon footprint and even contributes to increasing the biodiversity of the area.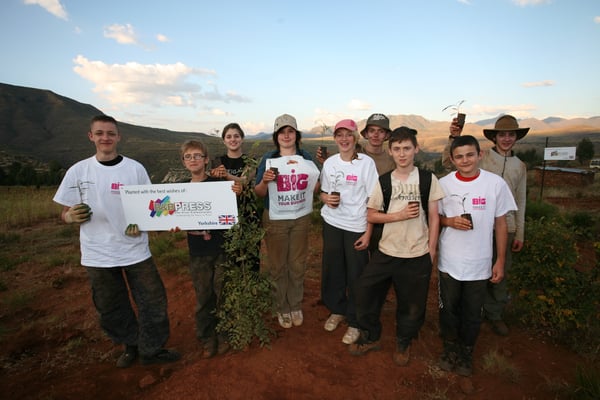 2011 - First Hybrid Vehicle
2011 - the year we introduced hybrid vehicles to our growing fleet. Now, we have several hybrid vehicles.
Hybrid cars use more than one type of engine. They basically combine a petrol or diesel engine with an electric one. This means it draws power from both, limiting the amount of fuel needed for the conventional engine. Overall, fewer carbon emissions are produced from the car's exhaust.
So, whenever we're visiting clients or out delivering our bespoke printed solutions to you, we're making our overall carbon footprint a lot smaller.
2014 - Introducing the LED UV Printing Press
Our LED UV Printing Press is one of our most important pieces of equipment. We were actually the first printing company to invest in LED UV technology in the UK.
The LED UV printing method is a modern and eco-friendly technique. When ink is added to the substrate, it's then 'cured' through the use of ultraviolet lights. It's a super-fast form of drying ink so the ink doesn't become duller when they sink into the paper - as they would with traditional methods.
Because of this drying method, no sealing coat or anti-set off spray is needed. So when we print, no harmful inorganic compounds are released during the drying period.
Plus, this technique uses 95% less power than conventional infrared drying.
2015 - Working With Two Sides
In 2015, we were introduced to the brilliant people behind Two Sides through the British Printing Industries Federation (BPIF).
Two Sides is an organisation that shares our love for print, paper and the message of sustainability within the industry. So naturally, we got involved.
The organisation acts as a forum for the industry to improve standards and practices, promoting the sustainability of paper and print, making sure the beauty of this media can be enjoyed for generations to come.
2019 - Recycled Packaging
There are an estimated 150 million metric tonnes of plastic in our oceans. That's a staggering amount. At B&B Press, we're always looking for ways to reduce our use of and dependency on plastic.

That's why in 2019, we revisited our packaging. Usually, organisations use plastic filling like bubble wrap to protect their products. It's good at keeping things safe, but not so good at being eco-friendly. To overcome this issue, we started using recycled paper packaging to protect all our orders.
We use a machine to scrunch the recycled paper into manageable portions and then use it to pack all of our products. It's a simple change but has resulted in much smaller plastic usage.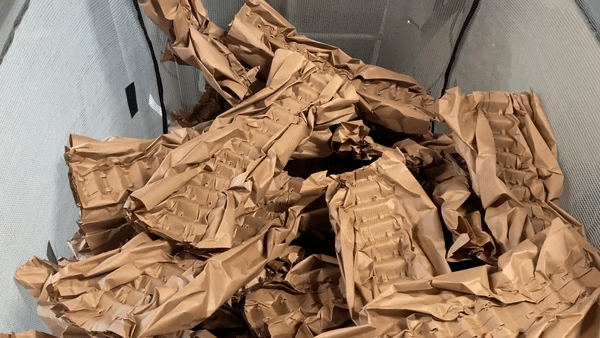 2020 - Becoming a Carbon Balanced Printer
This brings us up to 2020 - the year we became a Carbon Balanced Printer.
Carbon Balanced Printers have mapped their carbon footprint, reduced what they could and then balanced the unavoidable outputs through supporting the work of World Land Trust (WLT).
WLT describes Carbon Balanced Printers as "the highest statement of integrity and credibility for the end-user"
Carbon Balanced Printers are the only ones allowed to produce Carbon Balanced Print and use the Carbon Balanced Print Logo. We were one of the first Carbon Balanced Printers in the UK.
As a customer of B&B Press, you are entitled to use our uniquely registered Carbon Balanced Print logo on your print marketing at no extra cost to you. We are funding the Carbon Balanced Printer scheme so both you and our planet can soak up the benefits.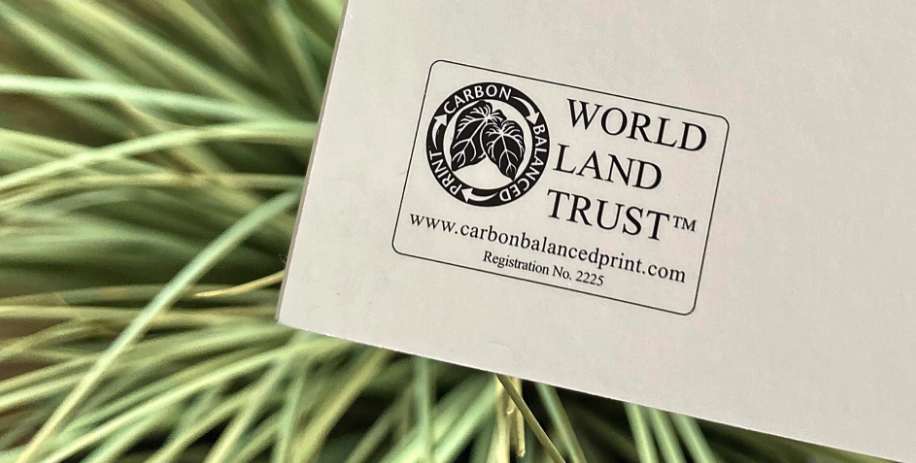 2022 -
B&B Press is now powered by 100% renewable energy
Green energy is that which comes from natural sources, such as the sun. Clean energy is those types that do not release pollutants into the air, and renewable energy comes from sources that are constantly being replenished, such as hydropower, wind power or solar energy. We believe it is our responsibility to do everything we can to continually reduce our environmental impact, the electricity we use at B&B Press is now 100% renewable and from hydro and wind sources.
Know Who to Trust With Your Printing Requirements
Being environmentally friendly won't impact the print quality and it can be a huge benefit for your business. But first, you need to know what to look out for. This checklist is the perfect companion for print buyers and marketing professionals. We've made it easier to decide what you need out of your print to ensure you're making the best decision possible for the planet and your business.
Click the button below to get started today.