At B&B Press, our commitment to being a sustainable print provider is something we're very proud of. We've got our ISO 14001 certificate which proves we have an environmental management policy in place. We're also creating beautiful Carbon Balanced Print solutions using our eco-friendly LED UV printing press.
We believe it's our responsibility to do everything we can to reduce our environmental impact.
But how did we get to this point? Check out our timeline of how we became a sustainable printing company below.
2001 / 2002

- Leading the way with FSC® Certification
Our journey towards sustainability began in 2001 when we embraced the FSC® (Forest Stewardship Council) Certification, marking a significant milestone in our over 60 years of professional printing
Back then, the FSC® logo wasn't as familiar as it is today, adorning items like cereal boxes and toilet rolls. Our decision to adopt this certification was a pioneering move within our industry.
The FSC® certification is a testament to our commitment. It assures our clients that our paper products come from responsibly managed forests, aligning with our dedication to environmental preservation.
Sourcing materials from FSC® certified suppliers adhere to the principles of sustainable forest management. This involves complying with international regulations and revitalising ecosystems. Beyond environmental stewardship, our FSC® certification reflects our values in supporting local communities and respecting Indigenous Peoples' rights.
In 2001, we set out on a journey that has since become standard practice. Our FSC® certification laid the groundwork for a broader sustainability path that we're thrilled to share with you. We've evolved over time, yet sourcing our paper sustainably is an unwavering principle for us. It's not just about badges or schemes; it's our dedicated promise to our customers.
2005

- Attaining ISO 14001 Certification
Just a few years after our FSC® certification, we achieved another significant milestone in 2005 – obtaining ISO certification.
ISO 14001 provides a framework for responsible environmental management, guiding businesses to adopt practices such as thoughtful waste disposal and recycling. Our ISO certification reflects our commitment to ongoing environmental improvement, as we annually measure and refine our impact.
With pride, we display our ISO certification, having maintained an impeccable inspection record since 2005. Each year, we carefully assess and enhance our practices, consistently raising our sustainability standards.
2010

-

Introducing Carbon Offsetting
In 2010, we made a significant move by addressing our carbon footprint and emissions head-on. During this period, we participated in a funded tree-planting initiative in Lesotho, an effective strategy that helped us lower our carbon footprint. The trees we planted continue to absorb CO2, while also contributing to the regional biodiversity.
Over time, we've gained valuable knowledge in offsetting and tree-planting, yet we're proud of our early eco-conscious mindset. Reflecting on 2010, we took proactive steps towards environmental responsibility.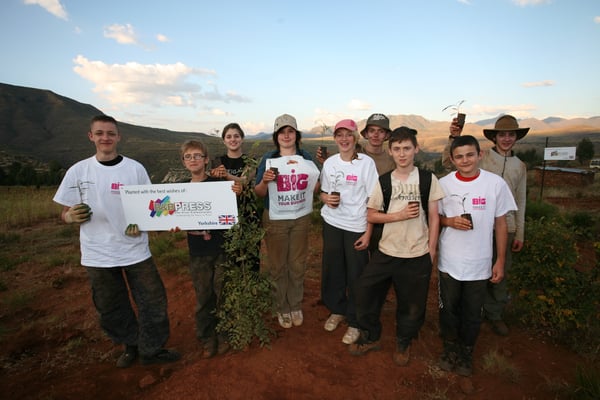 2014

-

UK's Pioneer: Introducing LED UV Printing
In 2014, we proudly introduced the LED UV Printing Press, a cornerstone of our equipment lineup. Notably, we were the pioneers in the UK's printing industry to embrace this cutting-edge LED UV technology. Our LED UV printing method is a contemporary and environmentally conscious approach. Instead of relying on traditional drying methods, ultraviolet lights rapidly "cure" the ink upon contact with the substrate. This swift drying process prevents the ink from losing its vibrancy as it's absorbed by the paper.
An exceptional advantage of this technique is that it eliminates the need for sealing coats or anti-set off sprays. As a result, harmful inorganic compounds aren't released during the drying phase of the printing process. Furthermore, this innovation operates on just 5% of the power consumption required by traditional infrared drying methods, showcasing an impressive 95% reduction in energy usage.
Now, put on your customer cap for a second. You're not just buying print; you're getting artwork that pops like fireworks on New Year's Eve. No more dull and lifeless prints. Our LED UV magic gives you the brilliance you deserve.
So, let's recap: 2014 was the year we said, "Goodbye, old printing ways!" and "Hello, vibrant, eco-friendly awesomeness!"
Whether you're the artist or the admirer, our LED UV Printing Press takes your print experience to a whole new level.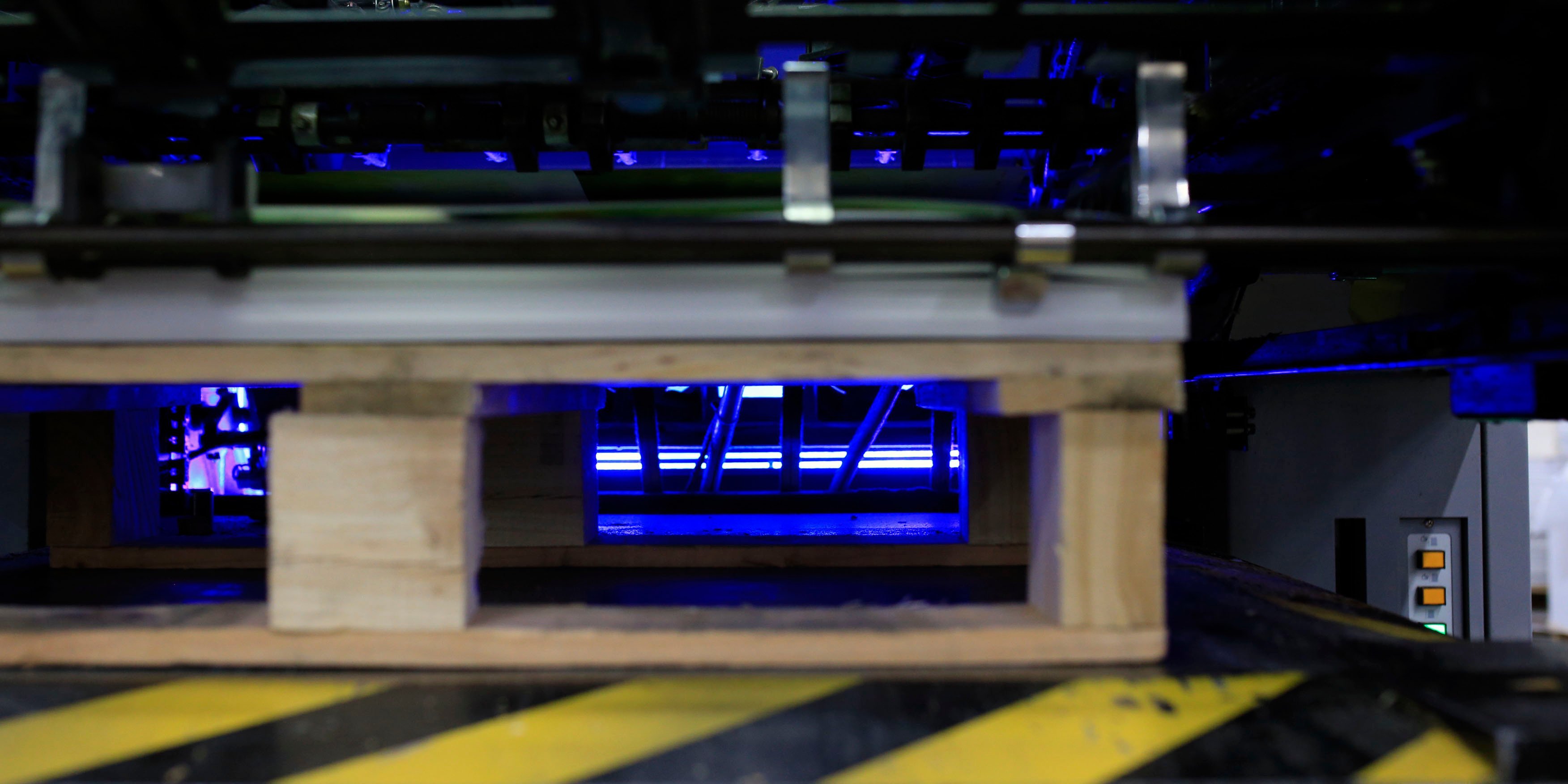 2015

- Joining Forces with Two Sides
In 2015, our path intersected with Two Sides through the British Printing Industries Federation (BPIF). Two Sides shares our commitment to sustainable print and paper, providing a platform to enhance industry practices and ensure the enduring beauty of print media for generations.
2019 -

Packaging Progress: Pioneering Recycled Solutions
Picture this: a colossal 150 million metric tonnes of plastic floating in our oceans. It's a staggering reality that motivated us to rethink our stance on plastic at B&B Press.
In 2019, we embarked on a mission to curb our plastic consumption. Traditional protective packaging, often laden with plastic like bubble wrap, had its pitfalls. It safeguarded items but missed the eco-friendly memo.
Our solution? We embraced the power of recycled paper packaging. A switch that may seem small but marks a significant leap toward sustainability. Sure, we've got more ground to cover, but this step in 2019 sets us on the right track.
2020 -

Carbon Balance Achieved: World Land Trust Collaboration
In 2020, we accomplished a remarkable feat: becoming a Carbon Balanced Printer. This achievement involved meticulous carbon footprint analysis, substantial reduction efforts, and a commitment to offset unavoidable emissions through support for the World Land Trust (WLT).
The video below takes you through the process...
WLT describes Carbon Balanced Printers as

"the highest statement of integrity and credibility for the end-user"
As one of the UK's pioneering Carbon Balanced Printers, we offer you the exclusive privilege of showcasing our registered Carbon Balanced Print logo on your marketing materials. This comes at no additional cost to you. By partnering with us, you're not only boosting your brand but also contributing to a healthier planet through our Carbon Balanced Printer scheme.
2021
- Transition from FSC® to Carbon-Balanced Print
We're all about making choices that benefit both our clients and the environment. That's why we've embarked on a journey to support World Land Trust (WLT) and their vital mission. WLT helps us tackle the carbon emissions that are unavoidable, effectively offsetting our impact. And here's the best part: the majority of the funds we contribute go straight into their hands-on conservation initiatives.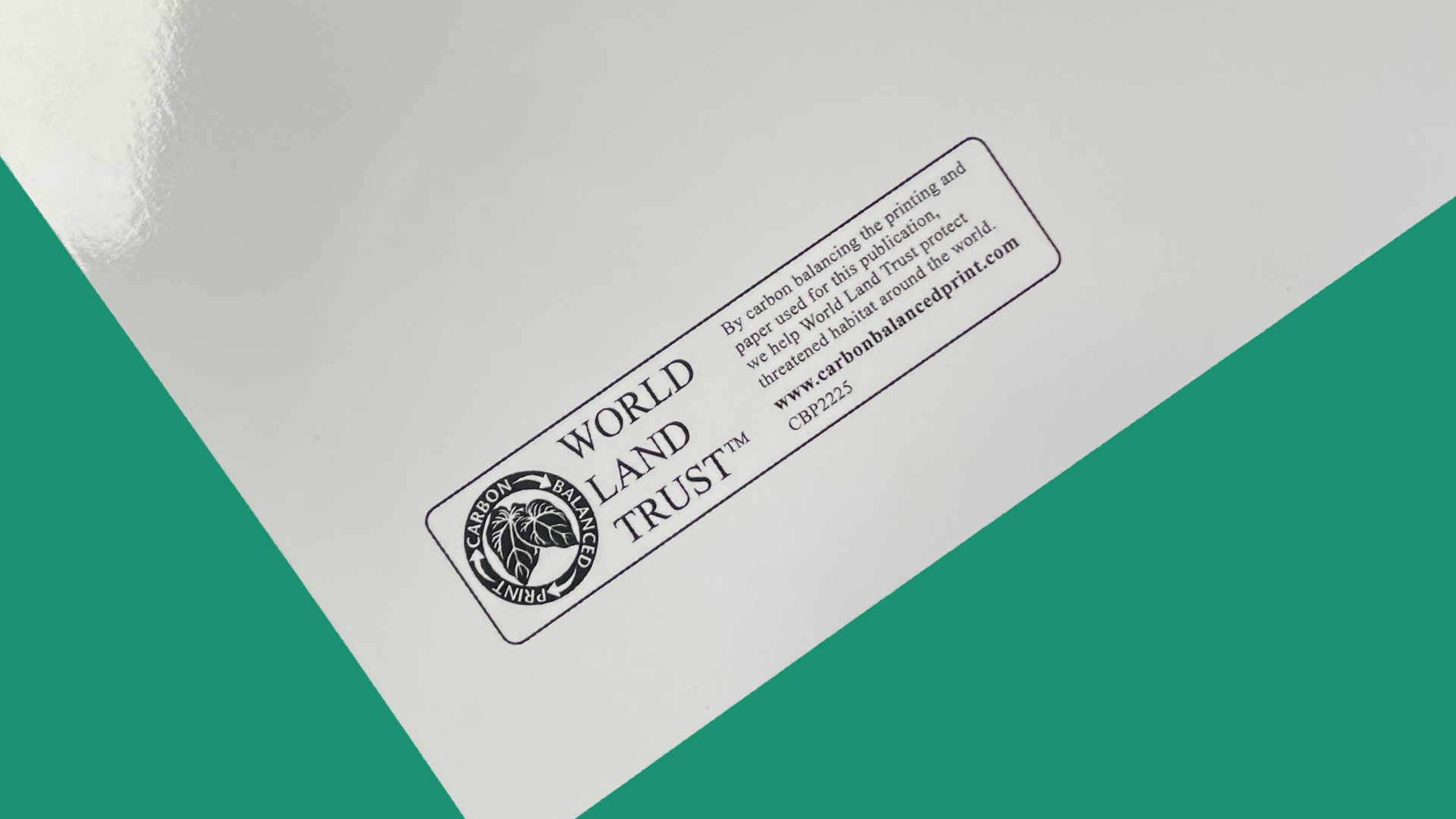 You might have noticed that we've made a change regarding our logos. While we no longer use the FSC® logo, rest assured, our commitment to eco-friendly practices remains as strong as ever. We've adopted the Carbon Balanced Print logo to showcase our alignment with this impactful initiative.
But what about the paper we use, you might wonder? Well, we've got that covered too. Our dedication to sourcing paper sustainably is unwavering. It's worth mentioning that even though the FSC® logo isn't displayed on our printed materials, approximately 95% of the 2000 tonnes of paper we source annually hold FSC® accreditation by default so every time you choose our printing services, you're making a choice for sustainability.
It's more than just badges or schemes –
it's our dedicated promise to you, our valued customers.
2022

- Electrical Vehicles
Our commitment to sustainable transportation is evident as over half our fleet now runs on electric cars. We acknowledge that change is a gradual process. The installation of 7 electric charging points in our car park highlights our dedication to this transition. While we're aware that electric vehicles (EVs) have room for improvement and might not be a comprehensive solution, we're actively delving into them as an option and striving to maximize their potential.
2023

- Powering Our Printing with Solar Energy
In a significant stride towards enhancing our sustainability efforts, we are thrilled to announce the successful installation and commissioning of a cutting-edge 470-panel roof solar photovoltaic (PV) system. This momentous achievement marks a pivotal stage in our sustainability journey, as we work tirelessly to reduce our environmental footprint.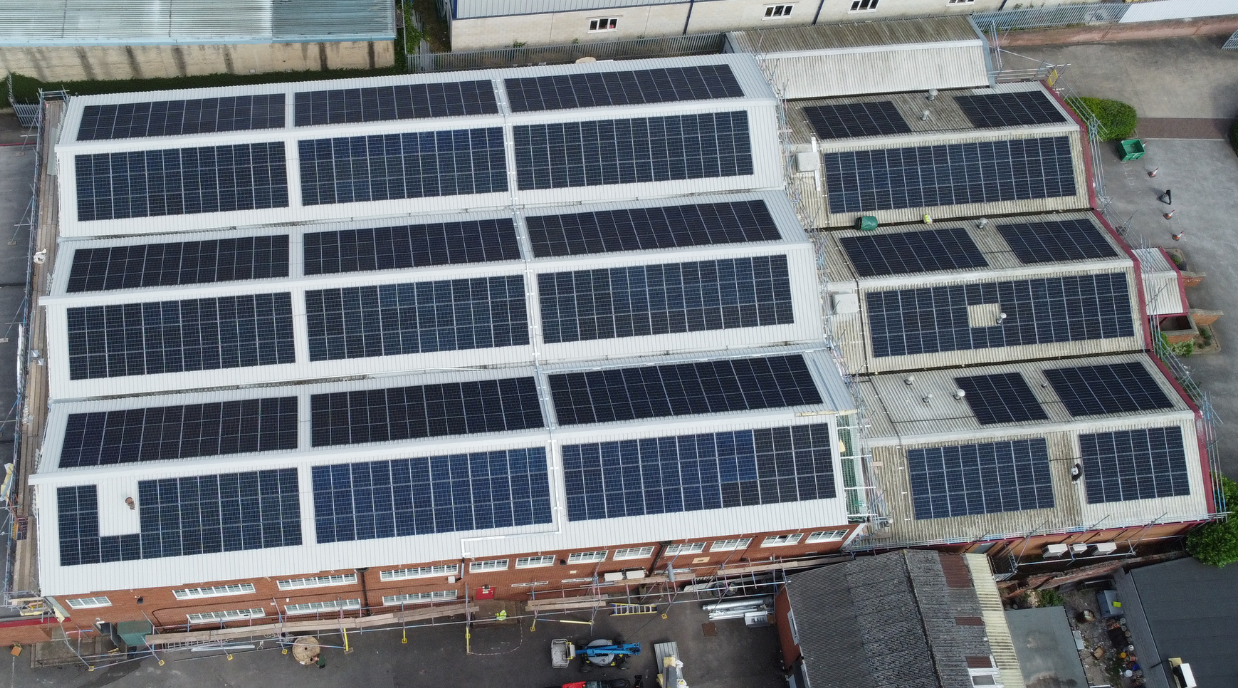 With the solar PV system now operational, it is projected to cater to approximately 40% of our energy requirements, harnessing the power of the sun to generate clean and renewable electricity. It's important to note that this percentage may vary based on weather conditions, reflecting our commitment to adapt and optimise our energy usage.
This accomplishment is a testament to our unwavering commitment to adopting eco-friendly solutions and underscores our dedication to a greener, more sustainable future. As we continue to progress on this path, the remaining 60% of our energy needs will also be sourced from renewable avenues, cementing our position as a responsible steward of the environment.
Next Steps -

Navigating Sustainability in an Established Landscape
As a well-established business, embracing sustainability can feel like stepping into uncharted territory. While we're committed to change, we're also mindful of the realities of our journey. Sustainability isn't just about tossing around buzzwords; it's about meticulously examining every corner of our operation, from production to service. With this perspective, we're taking tangible steps forward while acknowledging that transformation takes time.
We're focused on a thorough assessment of our supply chain as we strive to ensure our key suppliers are in alignment with our evolving sustainability ethos.
In addition to ISO 14001 (Environmental) and ISO 9001 (Quality), we're setting sights on ISO 50001 (Energy Management) but, let's be honest – it's about the process, not just the accolades.
As part of our commitment to transparency and authenticity, we've also begun our BCorp Impact assessment journey, a step that reflects our dedication to meaningful progress.
Greenwashing isn't our approach. We're a business steeped in tradition yet determined to welcome change. While the path to sustainability can be complex, each small step we take brings us closer to a better tomorrow.
Know Who to Trust With Your Printing Requirements
Being environmentally friendly won't impact the print quality and it can be a huge benefit for your business. But first, you need to know what to look out for. This checklist is the perfect companion for print buyers and marketing professionals. We've made it easier to decide what you need out of your print to ensure you're making the best decision possible for the planet and your business.
Click the button below to get started today.