There are thousands of UK businesses that say they're capable of meeting your newsletter printing and mailing needs. So how do you know which ones are right for you and your business? Here are a few suggestions to keep in mind when shopping around.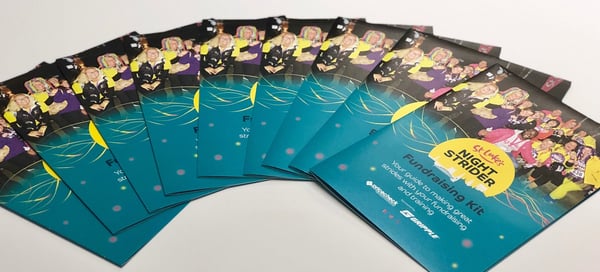 What to Look For in a Printing Company
Here are some of the key features you should look out for in a printing company:
Great Communication
A Bespoke Service
Reliable and On Time Delivery
Examples of Work
Willing to Show their Printers
Distribution Methods
Reviews
Costs
Great Communication
Creating a newsletter isn't as straightforward as many people think and requires a lot of planning and work. It's vital that the printing and mailing company you choose to work with is great at communicating with you.

There might be last-minute adjustments, expert advice from their end and vital details that need to be spot on. Any miscommunication can lead to missed deadlines and wasted money.
A Bespoke service
Not every newsletter is the same. Each client should receive a bespoke service that is the best fit for them. The print company should take the time to understand your business and your newsletter, offering specific advice where necessary.
Account managers or a dedicated member of the team help you to feel valued. It also gives you a point of contact for any queries or changes you might have.
reliable and on time delivery
This feels like an obvious one but you'd be surprised how many projects are delayed or derailed because of unreliable printing companies. You need to be able to trust your supplier completely.
You should have set clear deadlines well in advance to make sure the newsletter is ready for printing and mailing. If they don't deliver to these deadlines, then your whole campaign might be at risk, especially if it's time-critical.
Examples of work
When researching which print company to go with, remember to ask to see examples of their work. The best companies will be able to provide a portfolio of work that showcases similar projects they've completed previously.
If they aren't willing to show you any examples, they might be inexperienced when it comes to newsletter prints, or incompetent and without any good case studies to show. Either way, they aren't right for you.
Willing to show their printers
If you need a large order creating, you're entitled to see the actual equipment that the company will use to produce your newsletter. Companies should be more than happy to give you a guided tour and explain the printing process to you.
If they'd rather not let you have a look around, they might have old or outdated equipment that isn't able to produce high-quality work. They could have no equipment altogether and instead be outsourcing your work to someone else.
Distribution Methods
How are they planning to distribute your newsletter to your audience? It's important to speak to print companies to see what they've done in the past and what they'd recommend. Some methods might be more effective than others, so ask the question and see what their advice is.
reviews
You wouldn't book a hotel or buy a car without reading some reviews and this should be no different. Do as much research as possible into a company before making any kind of decision.
Don't just check carefully chosen reviews on their website but TrustPilot, Feefo and other sites as well. See if they regularly receive poor feedback or if they've carried out similar projects to yours in the past.
Costs
Costs will vary depending on the size of your project and the number of newsletters that you need printing and mailing. It's always worth getting at least three quotes from suppliers to get a general idea of who's offering the best deal.
Cheapest isn't always best and you should take into account what you're getting for your money. Don't pay for any extra services you don't need and see if there are any discounts for placing bulk orders.
Work with B&B Press
We're more than happy to go through all of the above with each and every customer. We provide a range of in-house printing and material services, working hard to find the right option to best suit your specific needs.
Whatever size your project, we have the capacity to print and deliver millions of newsletters each year. If you're in the early stages of planning, our team have years of experience and are able to help guide you through the process.
Our design team knows how vital it is to create a newsletter that grabs the eye and are on hand to produce innovative designs that you'll love. We work with businesses from every sector, providing a cost-effective and efficient service that's always on time and on budget.
There's a lot to remember when creating a newsletter and missing any vital stage can lead to missed deadlines and wasted money. Take a look at our newsletter checklist that's filled with useful tips to help you create the perfect newsletter for your business, charity or membership scheme. Download the free checklist using the link below.