Charity marketing strategies have to be more creative than ever before. There are so many ways of reaching out to an audience now through digital means and print that you've got to differentiate yourself in order to stand out from the crowd.
Newsletters are no different. They can be deployed both online (usually via email but also through social media) or printed and sent out to readers directly at their home address. Both ways can be incorporated into an effective charity marketing strategy, but you have to nail them for optimum success. Here's how.
We'll cover:
Checking Your Campaign Goals
What Audience Are You Targeting?
What's Your Main Message?
Include Killer Content
How You Can Fund Your Newsletter
The Verdict
Checking Your Campaign Goals
Your main campaign goal should guide every step you take. And your marketing strategy should follow suit too. Your newsletter can be shaped by your campaign goal on a format, content and platform basis.
Different campaigns require a different portrayal, so don't be scared to get a little creative with some of your newsletters. But tread carefully when presenting a more serious message. A lighthearted design and loud portrayal may weaken your point and lead your readers to believe that the message isn't as serious as it seems.
Other campaign literature and publications will no doubt have a level of consistency. Align your newsletter up with the colours and logos for the campaign. That way, it's instantly recognisable to the reader what your newsletter is trying to portray and where it's come from. If you're deciding on an online campaign too, then provide links to your website and other literature to drive up those viewing figures.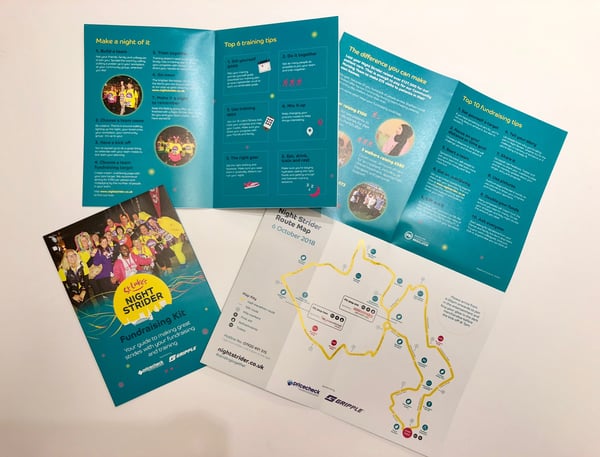 What Audience Are You Targeting?
You need to understand your audience and how they are interacting with your charity when deciding on how to roll out your newsletter. For example, there's no point distributing an email newsletter to an elderly target audience who are less computer savvy and unlikely to read it. It won't get seen, it'll end up being a flop and a waste of time and money.
In order to completely know who you're targeting, send out a poll/survey before releasing the newsletter. That way, you can be sure that your readers are going to interact with it in their most ideal way. By listening to them, you can do little wrong.
Tip: If your audience relates to your message best through digital means, then don't be frightened of utilising social media. Your newsletter will reach more people and has more chance of contributing to a successful marketing campaign. You can target people based on demographics, geography and interests very easily.
What's Your Main Message?
Your newsletter will be packed full of content and important messages. But you need to have a main message that is relevant for the majority of your sections. Make sure that your main message aligns with the primary goals of the charity too. A charity that contradicts itself with its newsletter doesn't look the most trustworthy so is unlikely to gain a great response.
Just like reaching out to your audience, rolling your message out in the wrong platform space can also be a waste of time and money. The message can end up being portrayed completely differently and it may reach the wrong target audience. Therefore, make sure you do your research beforehand.
Include Killer Content
Content is not only vital to a successful newsletter, but also to the marketing strategy as a whole. Without content, what can you publish? And how can you reach out to your audience? Your newsletters are another effective way of delivering your message to your audience.
Your content needs to be on point. It's what draws in the readers and keeps them there too. It also has to be accurate, concise and clear - especially when talking about key charity points. Confusing content will only leave the readers scratching their heads and unsure of where they stand with your message. And you don't want that, do you?
How You Can Fund Your Newsletter
As a non-profit organisation, we understand that you're not sat on wallet loads of money and want to distribute your budget in ways that can help the cause. But in order to raise more money, you need to spend a little to get your message out there with your campaign. And an effective newsletter is definitely worth spending some of your marketing budget on.
Done right, it'll only raise more awareness and bring in more money in the long run.
The Verdict
Of course, newsletters can be part of a charity marketing strategy in 2019.
Not only are they flexible in how you can distribute them but they're also a great way of pinpointing the right target market and spreading the word directly to them. They're also another method of distributing your charity's message for everybody to see. And as the reach on newsletters can be so large, it's definitely worth incorporating one into your latest marketing strategy.
Make Sure You Nail Your Newsletter
Now you've realised that newsletters can be part of an effective charity marketing strategy in 2019, it's time for you to go out and nail yours.
There's nothing worse than missing something vital to your campaign out of your newsletters. Lucky for you we've created a free downloadable checklist so you can make sure you've covered all bases. Grab your copy be pressing the button below and entering your email...