It's no secret that more and more businesses are choosing to outsource their printing. It's a popular choice because of the high demands that come with it and you simply can't get the same high-level results when printing in-house. However, not every business considers all of the aspects when choosing to outsource. Here are 5 factors that are overlooked when outsourcing business printing.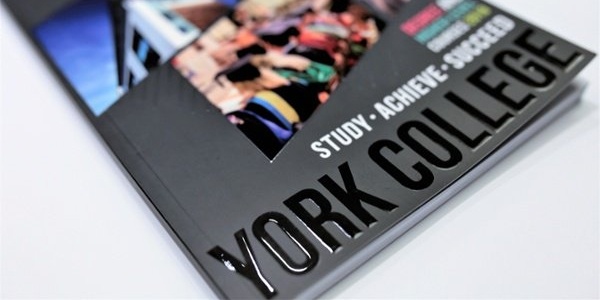 If you're overlooking the following factors, then it's clear that your printed materials won't be the high-quality your business is chasing and needs. Factors which are overlooked when outsourcing include:
Questioning Their Experience
A print company might say all of the right things on their website which tempt you, but they might not deliver the results you want. If the printing company you choose has never had a large business printing job before, then it's a good idea to keep searching. It's important to do all of your research beforehand to see how effectively they have completed previous jobs and to what standard.
Read their reviews, see which types of businesses they have worked with before and what they are saying about them. In fact, you'll get a good idea about their experience and reputation if you can get your hands on examples of work they have produced.
By overlooking this factor, your business could end up working with a relatively new, untested company who could print to a poor quality and offer minimal assistance in helping improve your printed materials.
Is It A One-Size-Fits-All Approach?
No business wants to be the same as everybody else and that includes the materials they're printing on to advertise their products. If you fail to take into account that an outsourced company might offer the exact same services for every business they work with, then your work simply isn't going to stand out.
For your business, your work needs to be different.
It needs to feel like a great deal of attention and care was given to it and it's completely different to anything that's been seen before. Obviously, taking inspiration from elsewhere is one thing but seeing a company make your work look exactly like your competition's won't give you the results you want.
That's why it's important to factor in bespoke services when deciding on a company. If they're able to help you find the best package to get the results you want to achieve, that's the sign of a good company. They should be asking you questions and tailoring your methods and stock choices to suit your needs, goals and budget - not their own capabilities.
So, take into account whether they can help bring your designs to life, whether they're making you compromise to suit their needs and if they can provide plenty of options to create exactly what you envisaged.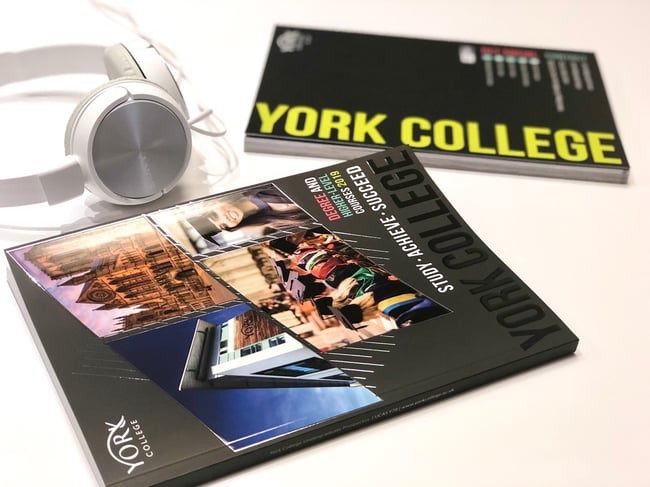 Can They Help Show Off Your Content?
A crucial factor that businesses overlook is whether an outsourced printing company can actually assist them in helping them show off their content to its potential. While the outsourced company might tick every other box, simply being 'yes-men' and agreeing to everything you want doesn't mean the end results will be brilliant.
That's because a hands-on printing company is likely to have design services or experience where they can provide suggestions on how to further improve your work. That means you need to question whether a company knows exactly what works and what doesn't, rather than just taking instructions.
If a company is able to show that, then it shows that they are experienced and reliable when it comes to producing the best printed content around.
Are They Using The Best Print Technology For Your Work?
Another factor that's overlooked by businesses is the actual technology outsourced companies are using to produce the printed content. They might agree to produce everything your business asks for, but using outdated methods can drastically decrease the overall quality.
It's even better if the company you choose offers more than one printing method too. Seeing them advertise litho printing, digital printing, large format printing and more shows that they are versatile and can achieve exceptional results in a variety of ways.
That's why print technology is an important factor to seriously consider. If you see them using technology like LED UV, then you can be sure that what you're receiving will be brilliant because of the many benefits such cutting edge print technology brings.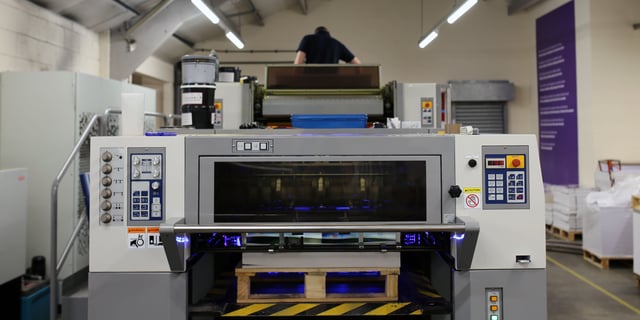 Can They Even Print On Certain Materials?
Finally, another overlooked factor when trusting an outsourced print company is whether they're able to print on certain materials and stock. Again, don't succumb to their needs as a good, reliable printing company will be able to give you what you need rather than making you change your content to fit their requirements.
Not every brochure, leaflet and poster will be the same. A business might want to go down a luxurious route and choose a stock like silk or lux, and that business might not think beforehand whether their chosen company can even offer a service like that.
Not only that, but they might not even have the technology in place to be able to print on certain materials. That's why it's vital to ask such questions and take these factors into consideration when outsourcing business printing.
Pick A Company That Does It All
Finding a third-party printing company that does it all doesn't need to be a never-ending search. At B&B Press, those factors that are overlooked are provided to every business looking for consistently-perfect results.
Businesses receive the design services to help improve their current ideas if necessary. There are a variety of printing methods used, including the popular LED UV method while offering bespoke services to each business to help create an immediate and lasting impression.
Need More Advice?
Numerous factors go into creating a luxury brochure - and these factors are only some that businesses need to consider. In this blog post, we've explained the factors businesses often overlook but if you want more advice on how to get started on your own brochure, download our free guide on how to produce a luxury brochure.