Ethical marketing is where a company places its moral integrity within the products or services they provide. It doesn't look like regular marketing but rather inhabits extra services or projects that businesses put time and effort into. These could be ethical promotional materials, charitable services or even political campaigns.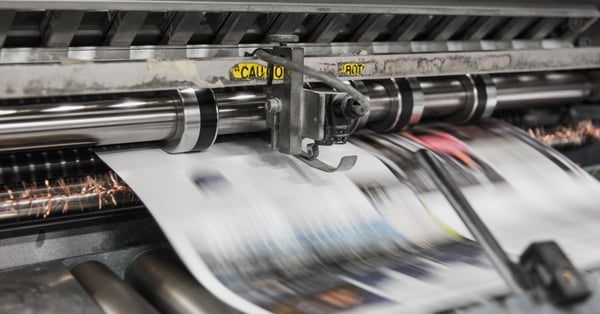 Let's explore six of the best ethical marketing examples.
1. Lucy & Yak's Transparent Supply Chain
Lucy & Yak is a bespoke fashion company specialising in brightly-coloured, unique dungarees amongst other items. They're completely dedicated to fighting the issues caused by fast fashion.
All the clothing items are sourced and created in India and they've made it part of their company ethos to only do business with organisations that do right by their workers. Their items are packaged in a unique handcrafted material bag and their fabrics are created from organic yarn.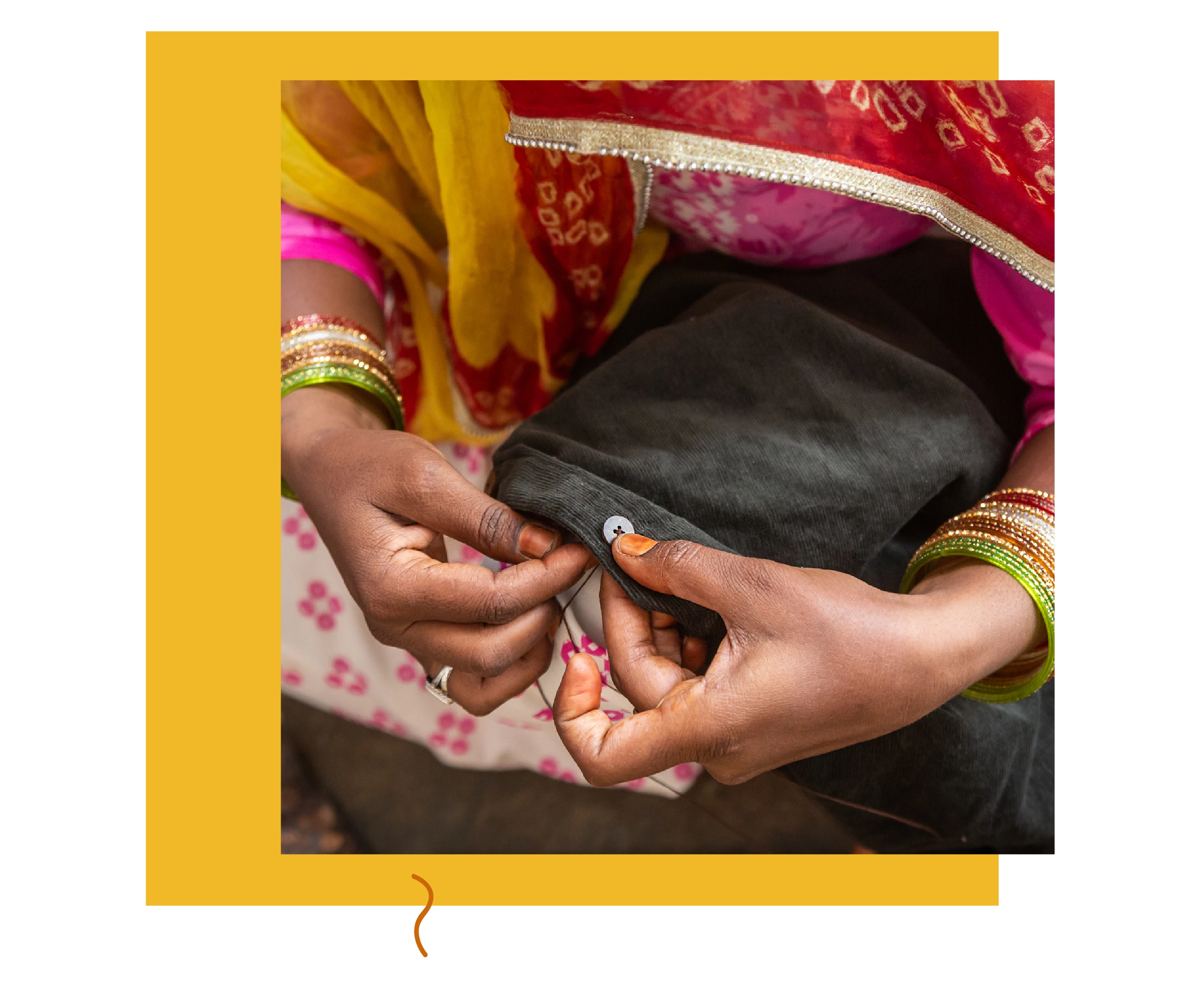 Image credit: Lucy & Yak
The best thing about Lucy & Yak? You can see their whole production process. Transparency is a key aspect of ethical marketing. If customers can see that your claims of social or environmental activism are real, it's more likely that they'll buy from you.
2. Dr. Bronner's Activist Soap
Consumer demand for ethical products has blossomed in recent years, but sometimes consumers want more from their feel-good items. They want to do good too. This is where Dr. Bronner's comes in.
This organisation produces the top-selling organic liquid soap brand in America. Not only do they have strong visual branding (the bottles feature a 30,000 word-long philosophical creed that founder Emanuel Bronner spoke of while touring in the 1940s), they also have strong ethics.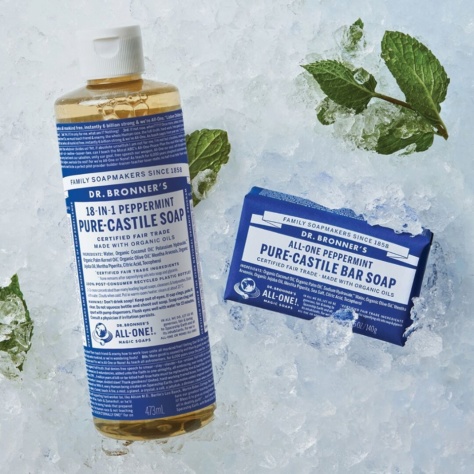 Image Credit: Ladybug
Alongside driving a psychedelically-painted fire engine replete with soap cannon to music festivals and communities, they've also used their marketing efforts to campaign for income equality, drug policy reform, regenerative organic agriculture and animal advocacy. These are part of multiple ideals they stand for which make up their six 'Cosmic Principles'.
Call this activist marketing. Passion for a cause is a great way of creating trust within a consumer base. In fact, 88% of consumers say they're more loyal to brands that act for causes such as the ones Dr. Bronner's campaigns for. Combine these actions with a strong visual style and organic products and you're onto a real winner.
3.People Tree's 'Our Blue Planet' Collection
People Tree's 'Our Blue Planet' collection is the perfect example of where two organisations collaborated to create an ethical marketing campaign.
In 2019, the clothing company teamed up with BBC Earth to highlight the importance of our oceans and marine conservation. It's the second collaboration the pair have created and allows consumers to simultaneously look trendy, promote sustainability and wear something that's GOTS Certified.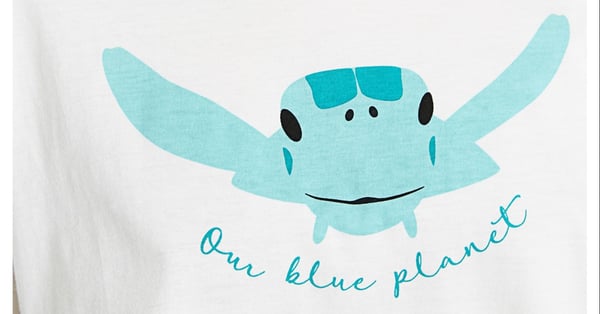 Image credit: People Tree
As more and more marine and animal species become endangered, creating a clothing line that promotes awareness is an incredibly responsible and simple way of taking part in activism on a consumer level.
4. Warby Parker's 'Buy a Pair, Give a Pair' Scheme
Warby Parker is an online retailer of prescription glasses and sunglasses. They blend true innovation with corporate responsibility in their 'Buy a Pair, Give a Pair' scheme. For each pair purchased, they donate another to someone in need.
According to Warby Parker, having a pair of effective glasses can help increase productivity and also income by as much as 20%. Their work empowers training opportunities for basic eye care, helps children receive glasses and vision care as well as pioneers ultra-affordable prescription eyewear. It's work that has seen an effect in over 50 countries worldwide.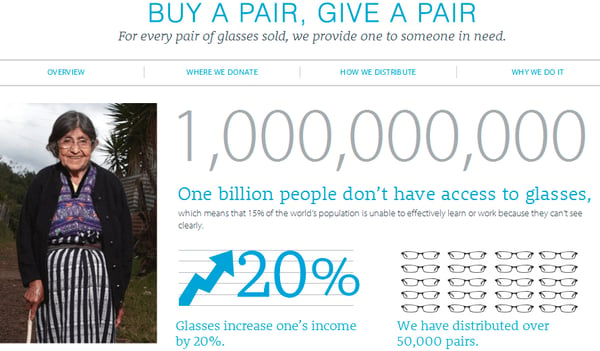 Image Credit: Miratel Solutions
In 2020 and beyond, consumers want to see that their buying choices aren't causing any social or environmental issues. Warby Parker shows everyone that this is achievable.
5. Patagonia's 'Worn Wear' Project
'Repair is a radical act' reads a headline on clothing company Patagonia's website - and they're right. In the world of easy commodities and fast fashion, repairing something rather than buying new can almost be seen as a political statement.
So how does Patagonia help the consumer to be radical? They repair their clothing. At a service centre in Nevada, 45 trained specialists work to repair around 40,000 pieces of clothing every year.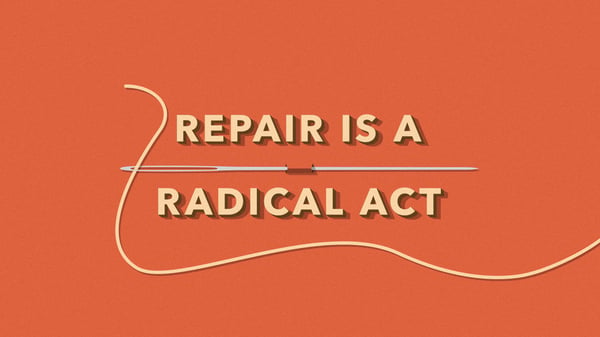 Image credit: Patagonia
This may not seem like a marketing campaign per se and that's because it isn't - but it's part of the makeup of modern marketing. This means having a stance, sticking to it, working for it and not doing it simply for a profit.
6. JUST Water's Commitment to The Environment
JUST Water is a sustainable water brand. You might think 'Well, water is already sustainable' and you'd be right...sort of. There's a lot more to a product than what's inside.
Similar to Dr. Bronner's, Jaden Smith's JUST Water brand has a wide focus when it comes to social and environmental justice. They're dedicated to reducing carbon emissions through responsible recycled materials and investing in infrastructure, using their profits to repair ancient water mains and redesigning the water business model.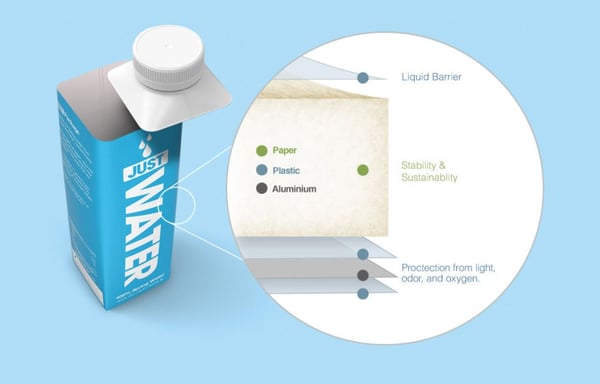 Image Credit: Beverage Daily
Another part of JUST Water's marketing success is its commitment to forestry. The paperboard bottles are FSC certified and they also offer a wealth of information on their website with helpful infographics and images.
Effective marketing campaigns can be enhanced by a detailed, easy-to-navigate website. Offering helpful content as well as an environmentally-motivated product is a fantastic way of creating consumer trust, especially in 2020.
Here at B&B Press, we want to help you enhance your ethical marketing abilities. What better way than to create ethical printed marketing materials?
Start Your Journey to Ethical Print Today
To get started, download our ethical printing checklist. This checklist will help you discover the key info and considerations for printing eco-friendly, ethical media, such as paper choices, FSC certifications and recycled stocks.
Going green is the greatest trend. Are you interested in joining the ethical marketing community? Until this is ready why not check out our Green Printing page and see how we've been green for over 10 years.