Company Name
Why is this job brilliant?
This job is brilliant because it's all about why we should love paper, and we couldn't agree with it more.
It came about as part of a project for the 'Building My Skills Programme' which aims to encourage schools to provide information on different industries.
We are delighted to have been involved in this brilliant project with Two Sides and BPIF, this beautiful piece of print has been created to educate people on paper and its sustainability.
The choice of paper used for this piece of print is really something special. It's printed on 350 gsm buckram. Buckram is the most traditional of book cloths, generally used in libraries and bindings where strength and durability are important factors.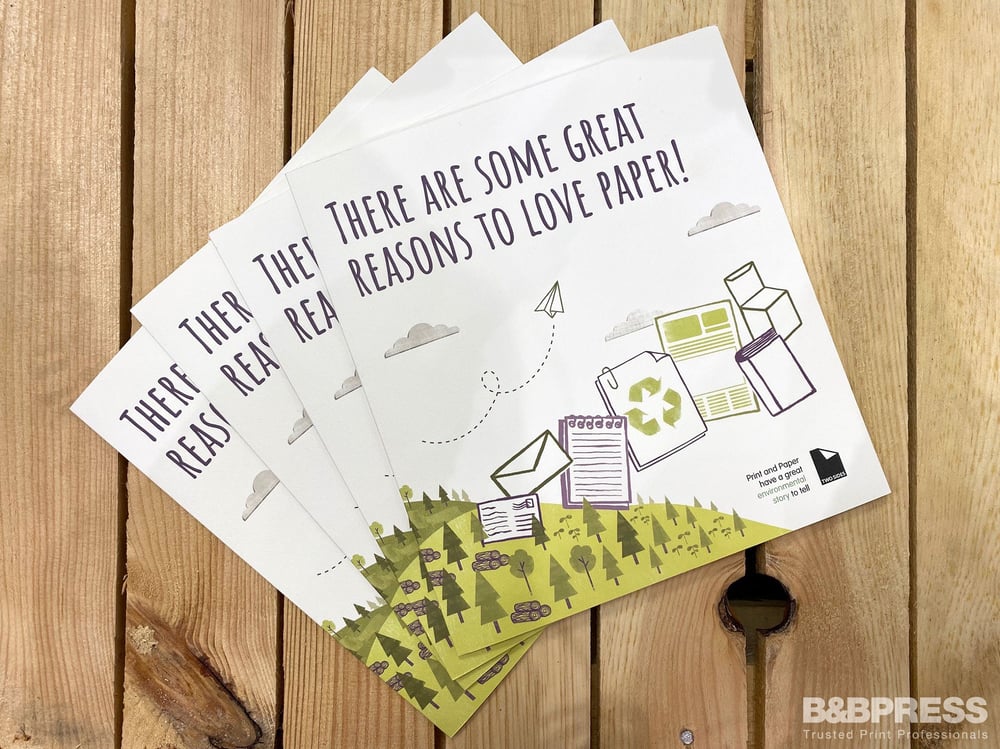 We are constantly encouraged to "Go Paperless", "Go Green" and "Save Trees" and switch to electronic transactions and communications. But are these appeals based on fact?
We are made to believe that electronic communication is more environmentally friendly than traditional, paper-based communication.
Paper is a uniquely renewable and sustainable product. The main raw material, wood, is grown and harvested in a carefully controlled and sustainable way.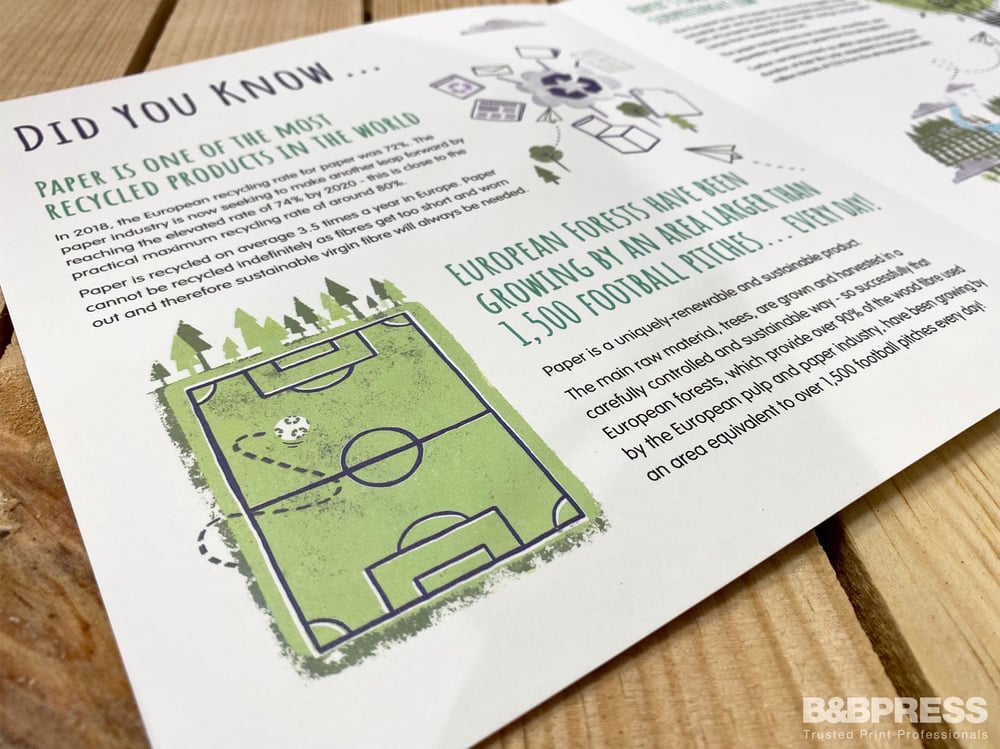 "The electronic waste problem is colossal, and it's growing. In 2016 alone, 44.7 million tonnes of e-waste were generated globally, of which 435 thousand tonnes were mobile phones, representing more than the mass of the Empire State Building."
- Ellen MacArthur Foundation, 2018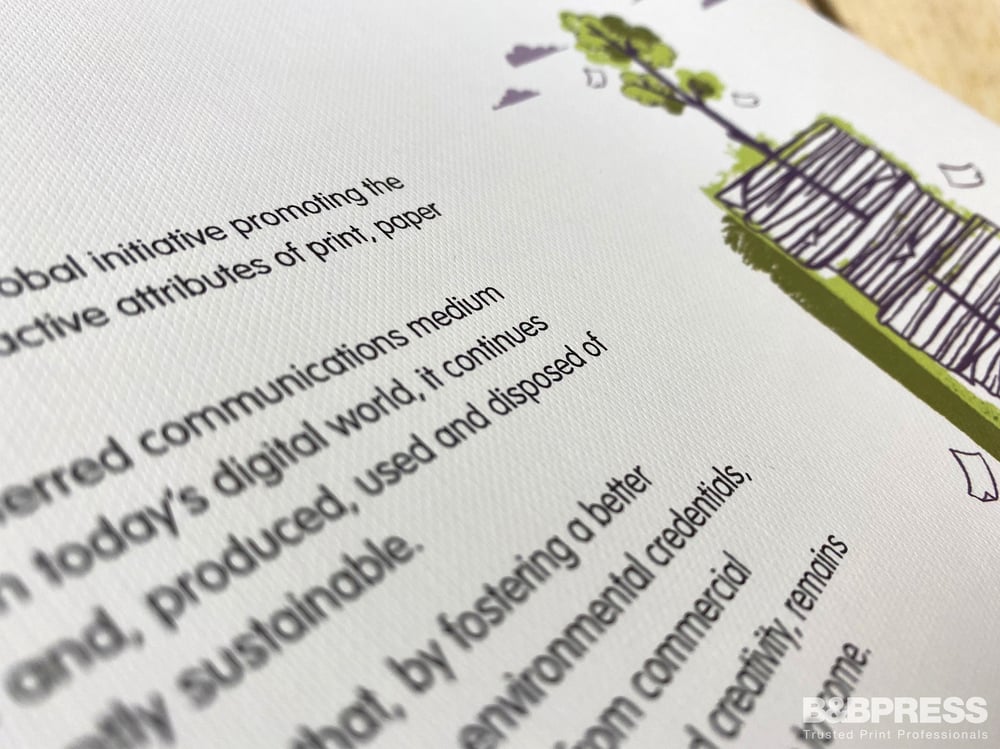 28% of respondents to a 2019 Two Sides survey feel they are suffering from a 'digital overload' with a clear preference to enjoy the offline world. 69% says print is the most enjoyable way to read books, 61% prefer a printed magazine and 54% still love to read the news in print.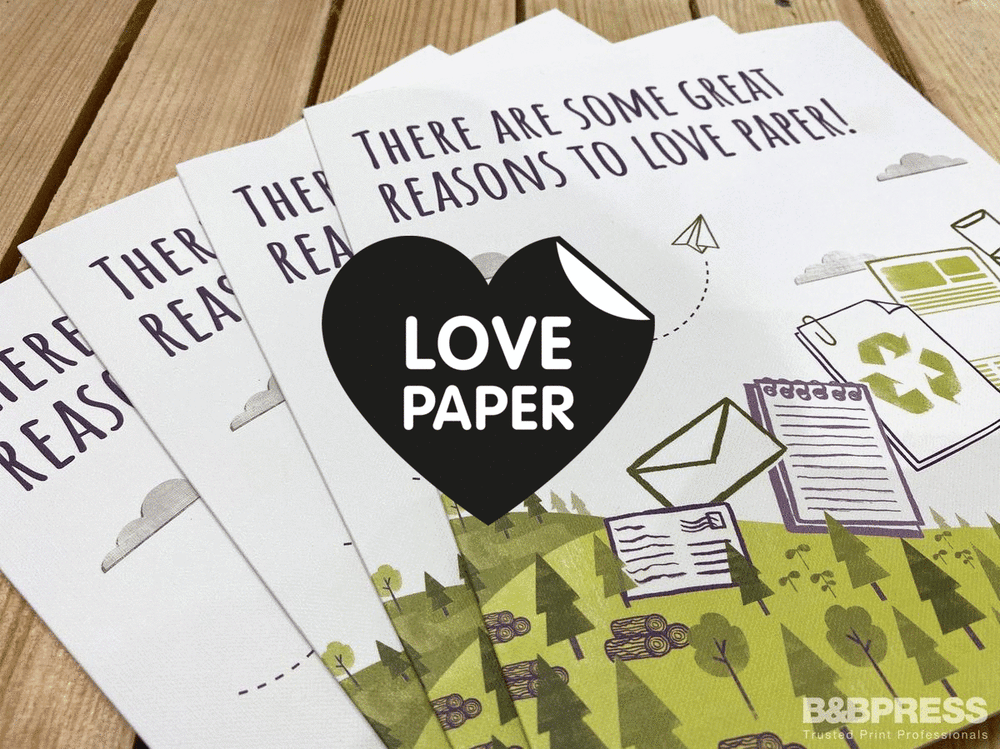 It was a joy to work with an organisation who love paper and print as much as we do. They love it so much they launched their love paper campaign to improve perceptions of print media and to raise awareness of the responsible forestry which supports the print and paper industry.
If the combination of weight and texture of the paper, and the superior print from our LED UV press aren't enough reasons for you to fall in love with paper & print. You can now work on our next print project knowing you're marketing sustainably.
If you love print and paper too get in touch 😍
Specification
Job: School Leaflet
Size: 230mm x 210mm Portrait
Paper: Colorplan Pristine White - Buckram Finish

Print: LED UV
LIKED Two Sides and BPIF's Job?
If you liked the look of this job and what the power of print can produce, get in touch with one of the team members here at B&B Press and we'll make your next project, a BeBrilliant one.