Company Name
Why is this job brilliant?
This brochure we created for St Luke's was so much more than just print, it needed to be functional. It required a cleverly designed cover that would double up as a folder holding three information cards. For the brochure design to work the correct weight of stock had to be selected, it needed to be sturdy enough to support the inserts.
As St Luke's are a charity it is important for them to look at the most cost-effective options so job's like this job require us to make the most of our 60 years' experience and offer our client advice on what materials to use to get the best results.

Produced on our LED UV press the images used throughout the brochure are clear and the colours are vibrant, even on the offset stock.

St Luke's have received so many positive comments on this brochure. They commented on, how wonderful it is to see the hard work that went into the photography, colour palette and design of the project brought to life in such excellent quality.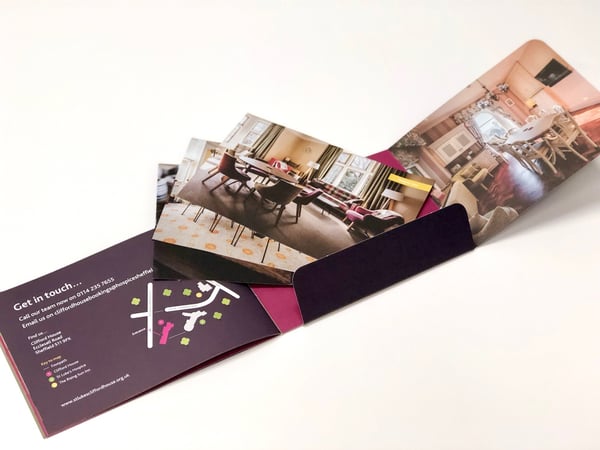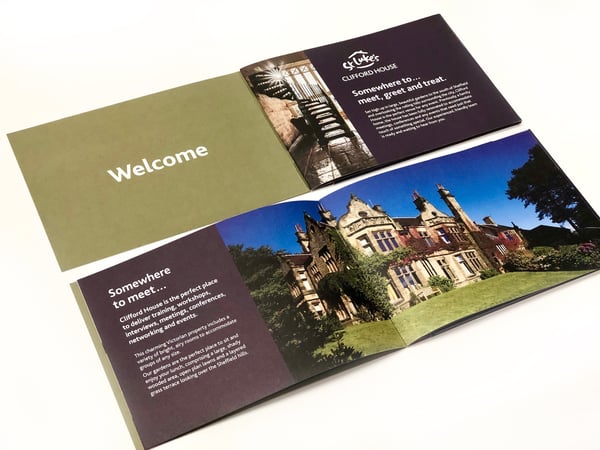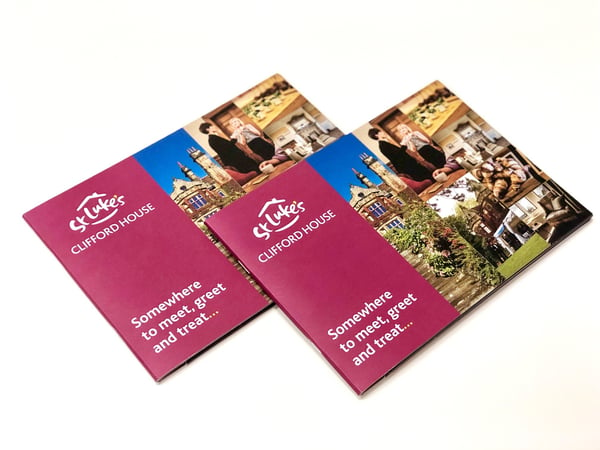 Specification
Job: Clifford House Commercial Hire Brochure
Size: A5 Landscape
Paper: Offset
LED: LED UV
Finishing: Folders with Capacity and 1 Pocket Folding up from the Centre, Saddle Stitched
Inserts: Sets of 3 Inserted into the Pocket of the Folder
LIKED St Luke's Hospice's JOB?
St Luke's Hospice were over the moon with how their brochure turned out. They've received so many great comments about how awesome the photography and final finish looks.
Who knew that LED UV could look so good look so stunning? Well St Luke's Hospice did and thanks to our printing abilities we have managed to present them with a beautiful and vibrant brochure.
If you liked the look of this brochure and what the power of print can produce, get in touch with one of the team members here at B&B Press and we'll make your next project, a BeBrilliant one.