Company Name
Why is this job brilliant?
Springboard are location performance experts providing unmatched insights, to help their clients understand their performance.
They have recently re-branded and we were delighted to produce the printed collateral to support their exciting re-branding journey.
It's their insight that sets them apart, and they want their branding to do the same. Their new logo has been stripped back with no fuss. The minimal design of this leaflet printed on soft touch laminate gives a modern, sophisticated feel which mirrors the cleaner look and feel Springboard want to create.
The powerful imagery inside the leaflet really stands out thanks to our LED UV technology. The images are sharp and vibrant and really show off this beautifully designed piece in the best possible light, which is so important for a project like this.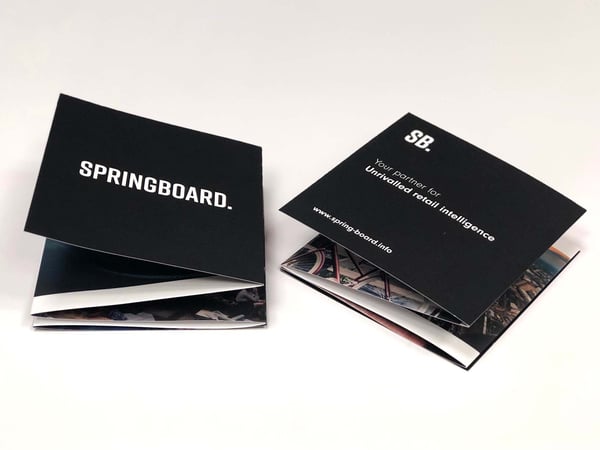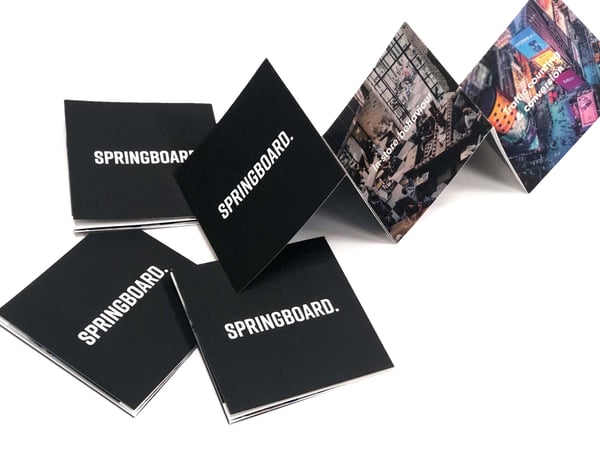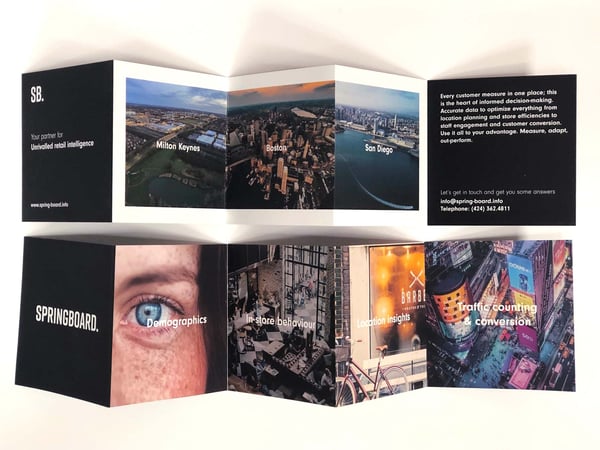 Specification
Job: 'Re-Branding Collateral'
Size:100 x 100mm, Flat open size:100 x 500mm,10 Pages
Paper: 3D Silk
Print: LED UV
Finishing: Soft-touch Lamination. C

reased in 4 positions then zigzag folded.
LIKED Springboard's JOB?
Springboard were delighted with the results saying: We've always used B&B Press because we know we'll get a good job back. They are reliable and go above and beyond to make sure the job arrives on time.
If you liked the look of this leaflet and what the power of print can produce, get in touch with one of the team members here at B&B Press and we'll make your next project, a BeBrilliant one.