Company Name
INFORMATION COMMISIONER'S OFFICE

Why is this job brilliant?
This job is a brilliant example of how a piece of print can be a useful and easily accessible source of information.
The toolkit booklet we printed for the Information Commissioner's Office was created to give advice and tips on how to manage and safeguard personal data. The contents page breaks down the areas covered in the toolkit, the numbers correspond with a tab making it super easy for the reader to get the information they need quickly.
Through using our LED UV press the simple yet eye catching design is kept looking crisp and clean on the uncoated paper, LED UV has allowed us to make the yellow pop from the pages making sure the booklet stands out and can be found when the reader needs a reference.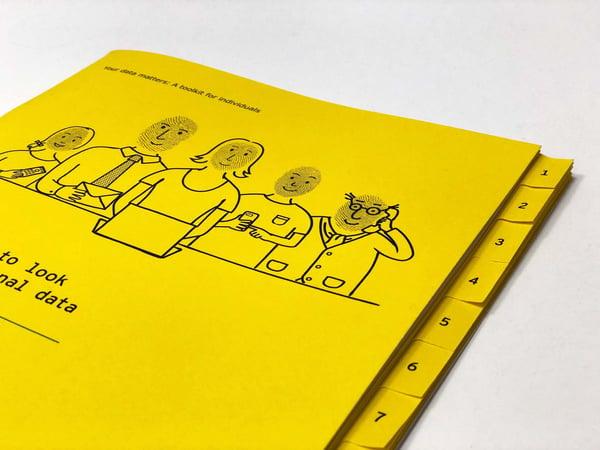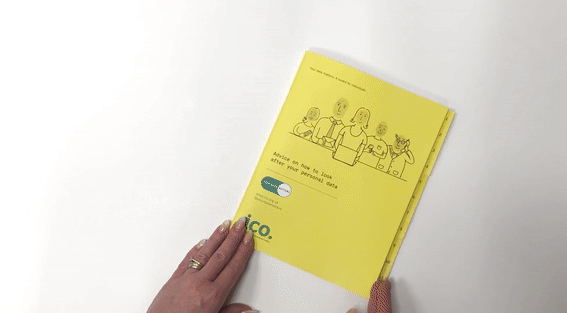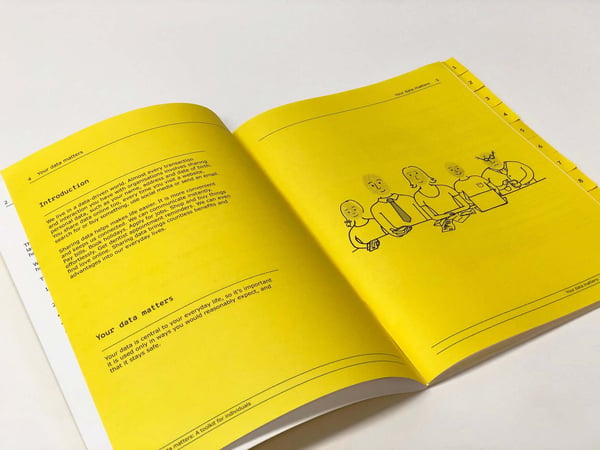 Specification
Job: Personal Information Toolkit Booklet
Size: 250 x 190mm with 12 x 10mm Index Tabs (250 x 200mm)
Paper: Uncoated120 gsm White
Print: LED UV Throughout
Finishing: Creased, trimmed to size, saddle titched
and index cut in 12 positions
LIKED ICO'S JOB?
ICO's booklet is just one of the many booklets we produce each week at B&B Press. Have something similar you're looking to print? Get in touch with one of the team here at B&B Press and we'll make your next project, a BeBrilliant one.