Company Name
Why is this job brilliant?
The Butterfly Ball is a yearly event held by Caudwell Children, it is a huge opportunity for th
em to raise a fantastic amount of money for an absolutely BRILLIANT cause.
The programme we printed doesn't just contain the evenings order of events, it introduced high profile celebrities as part of the evening's entertainment. The programme is filled with amazing photos and stories from children who have had their lives transformed through the work of this incredible charity.
We were delighted to do the charity justice and print them a piece that reflects this wonderful event in the best light (LED UV light, obviously).
Our client faced the challenge of very tight turnaround times for different jobs in the part, "B&B Press have done everything in their power to fit us in, last year they even couriered us something to London on the day."
Our client added, "They give great advice too." This particular job is printed on Essential Velvet, it's great quality paper and we knew it would sit well with the rest of the collateral for the event.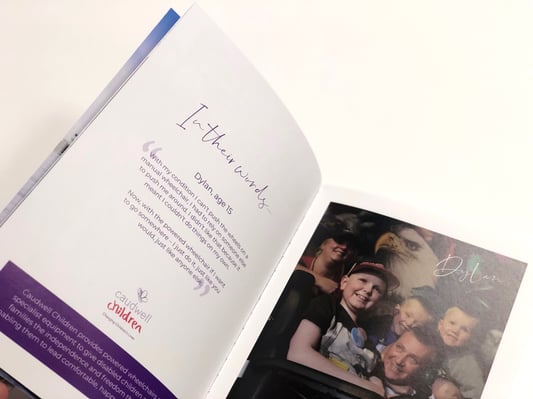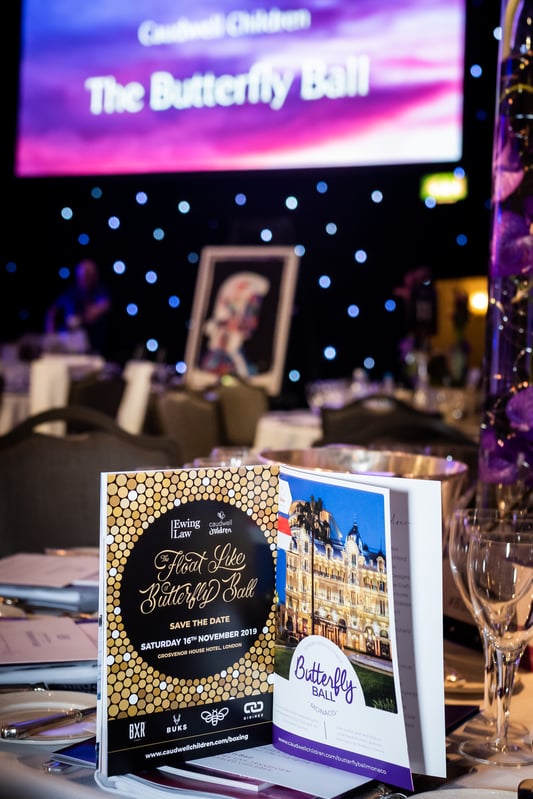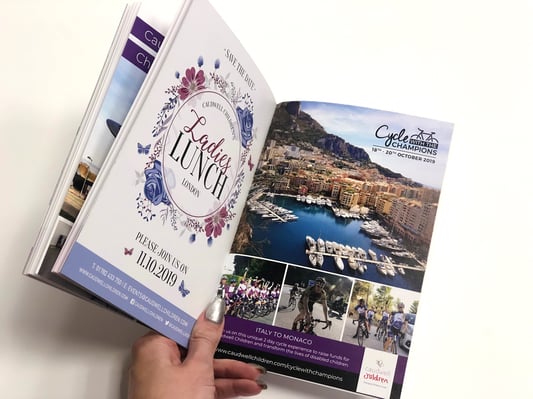 Specification
Job: 'Butterfly Ball 2019 Programme'
Size: A5 Portrait
Paper: Essential Velvet
Print: LED UV
LIKED Caudwell children's JOB?
If you liked the look of this catalogue and what the power of print can produce, get in touch with one of the team members here at B&B Press and we'll make your next project, a brilliant one.