Securing corporate fundraising is a battle between you and thousands of other businesses and events. Standing out from the crowd helps your event to be memorable and more likely to receive funding. Here are 11 ways your business can stand out and secure corporate fundraising.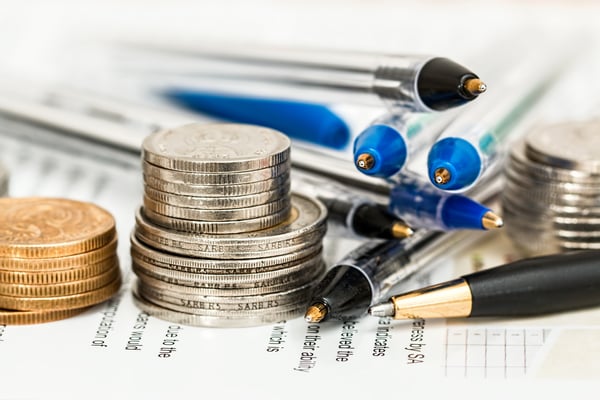 1. Involve everyone
It shouldn't fall on one person to secure corporate fundraising, the whole organisation should get involved. Holding meetings and sending mass emails can be a great way of pooling ideas.
It also helps to generate a positive image for your business. Any potential sponsors that see how dedicated your business is to charity are more likely to want to help and get involved.
2. Set deadlines
Corporate fundraising can be a slow process so it's important to take that into account when setting deadlines. Cultivating a lucrative partnership can take time as you build relationships and hold meetings.
Setting realistic deadlines can help you to plan ahead and ensure your event doesn't go over budget.
3. build a team
As mentioned above, this isn't a one-person operation. Building a team that has a wide range of skills at its disposal is crucial. You'll need people that are great researchers, writers, communicators, creative thinkers and sellers to give your pitch the best chance of being successful.
4. The right prospects
If you're fundraising for a charity you're going to be speaking to lots of different kinds of businesses. So, to avoid wasting time and effort, you should think about organising these prospects.
Understand which businesses are most likely to want to offer sponsorship and how much they'd be able to contribute. Would it be better to focus on convincing one large business or several smaller ones?
5. Be persistent
When trying to secure corporate fundraising you're going to be dealing with quite a lot of rejection. You probably aren't the only event or business trying to raise money and you'll be speaking to very busy people.
However, don't take no for an answer. Be polite, professional and persistent when it comes to fundraising. It might take a few phone calls or emails before you reach the right person but this persistence shows how dedicated you are, something that could work for you in the long run.
6. Stand out
The possibilities are endless. Being creative and innovative makes you memorable. This helps when it comes to a business deciding whether they should sponsor you or not. Going the extra mile can be the difference between yet another rejection or a lucrative sponsorship deal.
Most businesses will be eager to hear about the ideas you have for a partnership so think big and blow them away. Even if you don't end up going with that idea, it shows how creative and enthusiastic you are.
7. Research, research, research
When you finally get the opportunity to outline the plans you have and a potential sponsorship agreement, don't waste it. Be prepared for any meeting you might have and bring pages upon pages of ideas.
Failing to prepare correctly shows you don't value their time which is a terrible first impression to give. Although it's good to be flexible and open to ideas, arriving with a blank page just looks unfocused.
8. Check your contacts
Think hard about everyone from family, friends, work colleagues, customers and business contacts when it comes to fundraising. Any kind of previous relationship or interaction can be the basis for a fruitful sponsorship agreement.
You might be surprised how an already existing personal relationship can be the basis for corporate fundraising. For example, if your cousin works for a local business, they may be more willing to help with sponsorship as they already know you.
9. Offer incentives
Businesses are more likely to want to work with you if they're getting something in return. They're usually drawn into working with charity events for the various publicity opportunities and to strengthen their brand image.
This can be a bit abstract and difficult for someone to imagine so offering something a little more tangible can have more success. Think about personalised, bespoke benefits that show you've taken the extra time to find something perfect.
10. Thanks!
Once you've secured corporate fundraising, it's useful to keep track of exactly where someone's donation has gone. A business is more likely to want to sponsor your events in the future if they can see exactly how they helped.
Think about the right way of thanking your sponsors. A heartfelt, creative thank you can help to strengthen a working relationship and lead to more donations in the future. Go big and think outside the box to create the perfect thank you.
11. Print and digital
Businesses you're looking to work with will receive hundreds of emails and calls from charities each month. Doing something a little different can help you to get noticed and this might mean using both print and digital techniques. Print materials like newsletters and brochures can promote your business or event and give someone something tangible for them to hold.
If they physically have material from you, they're more likely to read your information and remember you. A regular newsletter is perfect for showcasing previous events you've held and highlighting the great work your charity does. Download our free guide today to make sure you remember everything when creating your own newsletter and get it absolutely perfect.