Boosting your brand awareness is obviously very important. When your target audience knows about your brand, your products and services are more likely to sell and eventually, you'll have brand advocates that love shouting about your business.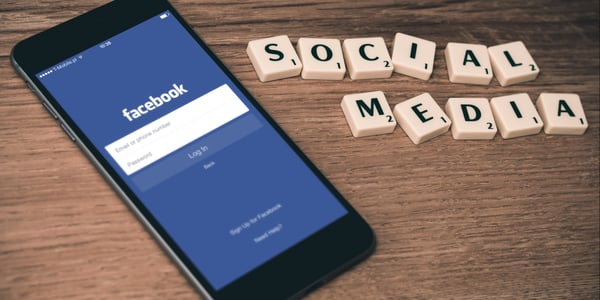 But it's not as simple as just releasing marketing materials. After all, competition is more intense than ever with businesses getting as creative as they possibly can. You somehow need to exceed their creativity and release materials that your target audience simply can't walk past without stopping to read and take in the information you're providing.

To help, we've put together five innovative ways businesses with a range of budgets can provide that wow factor. We'll look at:
We'll cover:
Utilise Well-Known Influencers to Get Your Work Seen
If you want to boost your brand awareness further than your original customer base, then why not take advantage of another business' audience and broaden your reach? A well-known influencer doesn't necessarily have to be a different business within the same industry.

Partnering with businesses from different industries is a good tactic as you'll be able to tap into a target market that you might not have necessarily explored. It'll also put your work in front of eyes that might not usually see it.
Just look at celebrity endorsements and how they're always promoting other brands to their millions of loyal followers.

Of course, the size of the business or influencer you choose to display your work will completely depend on your budget and the amount you're willing to spend.
For example, a smaller business trying to target a global retail giant to display their work and promote it through their social channels probably isn't going to happen.

They'll no doubt ask for too much money or they just might not be interested in what you're trying to promote. You have to be realistic when it comes to who you've got your sights set on.
Experiment with Branded Packaging to Leave a Lasting Impression
Rather than sending your packages in boring cardboard boxes, why not inject some colour and life in them? What's more memorable, receiving a package that looks like just any other or one that's bursting with colour and is possibly personalised?

We know what we'd prefer. A well designed branded package can be the difference between a customer just being satisfied or being thoroughly delighted and definitely returning again while shouting about your business to others.

If your branded packaging is eye-catching enough, chances are that customers might snap a photo and share it on their social media channels. This can further extend your business' reach and is great word of mouth feedback. After all, if somebody gives you a good recommendation, the buying decision is made much simpler.
This is a great example of blending print and digital marketing together to get the best results.
Get Creative with Social Media Channels
With more people online than ever before, your social media channels are going to have to be something different in order to get noticed. In 2019, there are currently over 2 billion people active on social media channels. One thing for sure is that creativity and a little bit of humour goes a long way.
For example, Paddy Power is renowned for having a jovial social media presence that has a particularly big following. The account often posts about different sports and creates a buzz around upcoming events.
Plus, the odd joke is never too far away which, if executed well, goes down brilliantly. Check out a few good examples.
Whilst it's good to be jovial, you don't want to end up going overboard with it and ruin your online presence.
A good way to tackle social media channels is with a multi-platform approach. Different platforms have completely different audiences, so by using various platforms as a hybrid, you'll maximise the possible audience that can see your posts.
Offer Interesting Freebies That Will be Remembered
Who doesn't love a freebie, right? And what better way to boost brand awareness than with an out-of-the-box, innovative one. Long gone are the days when a branded stress ball or a pen are the only freebies that are given out.

Items like memory sticks and mugs are quite commonplace, but you can literally give away anything you like (as long as you can afford too).

A useful or wacky freebie like gadgets or even food is no doubt going to stay in your customers' heads for a lot longer than a simple stress ball or mug that your competition hands out. As we said, get as creative as you can to really leave an impact and boost brand awareness.

Hopefully, the recipients are taken back with the freebie and decide to share it on their social media channels, really spreading the word and getting your brand's name out there.
Remarketing Advertisements
Remarketing advertisements are a great way to not only boost your business' brand awareness but to also increase conversion levels too. Remarketing is a way of targeting customers who have browsed your site but didn't actually make a purchase so you nudge them over the line to do so.

They'll then see adverts of your products on their favourite blogging website, social media feeds and other pages they frequent. There's no escaping them after a while which makes it very hard to resist buying that new jacket they've been eyeing up for weeks.

With these five innovative tactics under your belt, your business should see a lot more success in becoming a brand name your target audience recognises.
Improve Your Marketing Efforts Today by Joining the BeBrilliant Club
The above tips and advice will help you improve your business' brand awareness massively. However, just raising your brand awareness isn't going to guarantee your success right away. You need to make your business a well-rounded marketing machine in order to reach your full potential.

By joining the BeBrilliant Club, you'll have access to expert guidance and some handy tips in areas that you can really excel your marketing efforts. Sign up below for free today and you won't look back.