Absolutely. Despite the digitisation of the consumer experience, printed catalogues are still firm fixtures in marketing. They're tangible and tactile representations of your brand and offering, something websites wish they could achieve.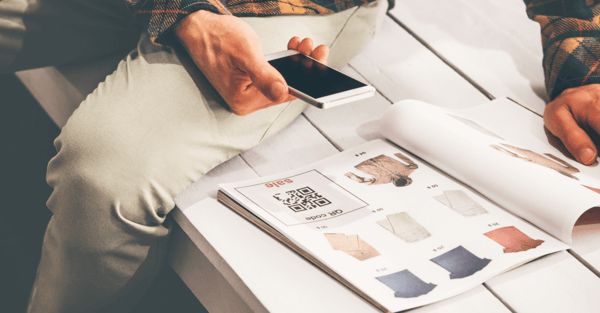 What's more is that consumers are surprisingly enthusiastic about receiving them. Email and social media marketing promised to replace this traditional yet highly effective method, so what happened?
Breaks Through the Digital Noise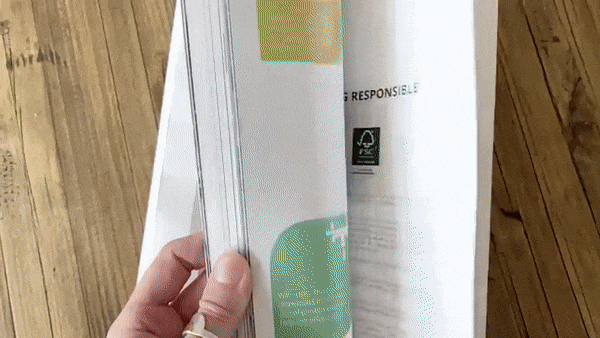 When we take a closer look at retail trends and consumer psychology, we see how catalogues stand apart from the increasingly cluttered digital inboxes and social media feeds. Consumers are enticed by experiences, not blatant sales tactics and ads that aren't personalised.
Catalogues can linger in houses long after emails are deleted. This is perfect for increasing awareness of your brand and continuing to put you at the forefront of their mind.
Just like the ever-changing retail landscape, catalogues have also evolved - they should no longer be a sprawling collection of product pages. Instead, businesses need to focus on a creative presentation of their products that evokes emotion.
According to DMA (Data & Marketing Association), the response rates for printed catalogues have risen significantly over the past few years. But why? It's because the current generation of millennial consumers haven't received a huge volume of promotional mail as the previous generations have. It's all new to them.
Even in an era when brands are born online, modern printed catalogues still offer an opportunity to grab the attention of potential consumers much in the same way as they did in their heyday. They're still relevant in today's marketing mix.
Enhanced Targeting Capabilities
The days of mailing out mass quantities of catalogues to anyone and everyone on your mailing list is old news. Using customer data from digital ad campaigns and other sources, you can now use printed catalogues to focus on reaching more of those consumers who actually want to spend.
Wondering how to figure out the conversion rate of your printed catalogues? It's not as complicated as you might think. All you need to do is link those who received your catalogue with the sales data. If the catalogue initiated customer interaction and resulted in a sale, you know it was a success.
You can also code your catalogues to create data sets that then match to sales and develop a sophisticated understanding of who your customers are, where they live and what they want. Plus, based on how comprehensive your CRM tool is, you can mail out catalogues based purely on past purchases. You can target just the customers you want to save both time and money.
Unites With Your Digital Marketing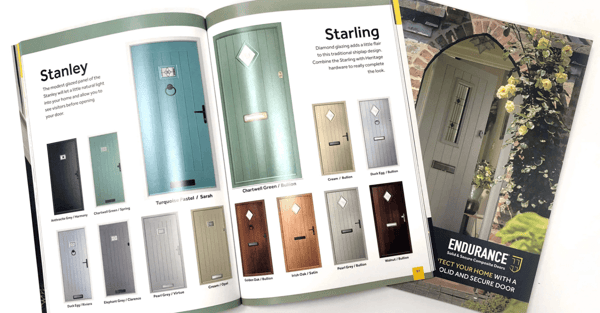 Printed catalogues, just like other pieces of physical marketing content, play an important role in every marketing strategy. Offline marketing can filter into your online marketing if done effectively, forming a union of brand awareness and engagement.
It's best to leverage a printed catalogue to drive traffic to physical stores, websites, landing pages and even apps. You'll find many opportunities to help your catalogue readers cross over the digital bridge using QR codes or other innovative techniques.
Make learning about your product interactive and interesting - that's how you stay memorable. There's no denying the online space is oversaturated, so design your brochure to be strong enough to stand alone and shout about why you should be the business they support.
Connects Further With Consumers
Did you know most people spend an average of 15.5 minutes going through a catalogue? Paired with how long the majority of consumers hold on to printed collateral, this makes catalogues a formidable customer acquisition and retention tool.
The real power is how catalogues can increase the consumer's imagination. They can undoubtedly enhance your ability to visualise the product. Blending in these product images with evocative literature paints that picture of your brand, product and service.
This works notably well with home interiors and fixtures such as windows, doors, garages, architecture and furniture. Consumers can sit there and imagine their life with these additions and most importantly, what their life would be like without them too.
Well-designed catalogue campaigns allow businesses of all sectors and sizes to make their product presentation more vivid, tactile and memorable. This is highly influential in consumer behaviour as it can increase consumer involvement and joy in the purchasing process.
Ultimately, a key takeaway to keep in mind is remembering who your target market is and finding the best methods to interact with them. It might be time to give your consumers the much-required break they need from the constant digital content consumption. They'll thank you for it. This isn't a new concept as plenty of businesses are leveraging this versatility - here are a few for inspiration.
See How Other Businesses Are Pioneering Print Collateral
Here at B&B Press, we work with businesses to create something synonymous with their brand. We take what makes them special and turn it into something tangible for consumers to take away.
Our Job of the Week page showcases our range of fantastic print collateral we've produced, from premium leaflets to highly tactile and prestigious brochures. Not only is it a great place to see why printed catalogues still have a place in marketing, but it can also serve as some inspiration for your own business. Check it out below.