A lot needs to be taken into account when it comes time to print your brochures or leaflets. Your premium products need to be shown off in the highest quality possible so that it separates you from the competition, and it also separates your luxury products from those you can find in any ordinary store. Numerous factors come into play, but one of the most important to focus on is the printing aspect, which can determine whether the end result sees your product come off as luxurious, or something which readers aren't impressed by. Here's why bespoke printing is important for selling luxury items.
The success of your company all boils down to whether the marketing is effective. Brilliant content and striking images are just two of the main features that need to be used in any brochure or leaflet. But if they're printed on poor-quality stock that can rip easily, don't highlight the visual features or is just unattractive to look at, then it isn't going to pique anyone's interest and the luxury products just get lost in the shuffle.
Bespoke printing can turn readers into customers and drive them to take a much closer look at your company and the luxury products you have on offer. Your business needs something truly special when it comes to printed materials which will set you apart and reflect your unique offering and, in this case, regular and outdated printing techniques just won't do.


What Is Bespoke Printing?
To truly show off the luxury products and give the materials a premium feel that can't be replicated, finding a printing company that specialise in the bespoke aspect of printing is needed. These companies have the knowledge and experience to help deliver the results you want and more. They're not restricted to certain printing products, materials or sizes like other printing techniques, offering a fully bespoke service.
This technique is all about you and your needs. The best way to understand it is that you don't have to compromise your ideas because of a printer's limitations. Instead, you pass on those ideas and work together to come up with the most effective solution and the printer works to produce exactly what you want - regardless of the ideas you have. You might have seen something online that you like and want to put your own spin on it, or even something in the real world which you feel can benefit your company and your luxury products.
There are no limits with this method, as it helps bring your designs to life which will only benefit you once the materials are in the reader's hands. It's tailored to you, everything you want and need to showcase your high end products, bespoke printing will deliver the results.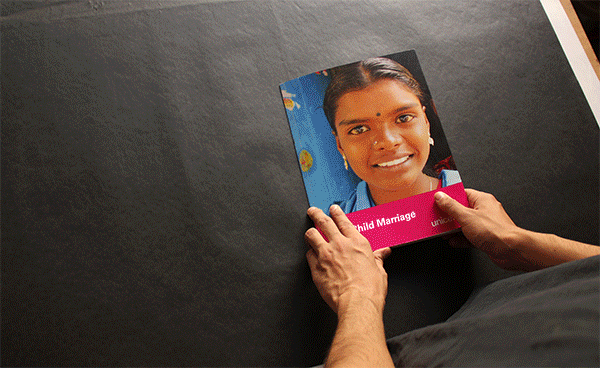 Why Bespoke Printing Is Vital
With technology continuing to advance, the common assumption is that printing isn't important as the internet is taking over. That's not necessarily true, as print is all around us and high end companies can massively benefit from print, compared to online advertisements on social media, for example.
The fact is, the digital age might be rapidly advancing with newer technologies and ways to advertise, but this technique offers a lot more when it comes to promoting your products with fewer limitations, making it a more effective method of advertising your products as luxurious.


Reaching The Relevant Audience
While the internet can help reach a wider audience, not all of them are going to be potential customers, whereas the bespoke method ensures only the target audience get hold of what you have to offer. For example, your luxury cars can't be showcased online efficiently as hundreds of other businesses will be advertising in the same way. Taking the bespoke route means you can show off luxury cars or premium jewellery in a detailed lookbook which highlights all of the features and the smallest of details that can't be replicated by anyone else.


No Limitations
There are fewer limitations with the bespoke technique, too. Online advertisements have certain design limitations which are probably readily available for your competition to use as well, whereas more of your input and creativity can be conveyed to the bespoke print method. This is because it's all customised and tailored to your needs which the competition won't be able to copy as customers will instantly know that the design or colours you included, for example, are associated with your high end company and your luxury products.


Get Hands-On
Choosing the bespoke print route allows you to get hands-on, so you don't have to sit back and hope for the best when printers are printing materials that will showcase your premium products. It allows you to choose how many pages you want to include, exactly what goes on each page, how it appears, as well as the freedom to choose the physical dimensions. You might have planned a standard A4 size, which is fine on any ordinary printing technique, but folding options and the varying sizes that readers don't see everyday are what can set you apart - and this unique method can offer that.
This technique can also impact the texture of the printed materials, as well as the colour and overall finish which can make the readers more engrossed when it's in their hands. If they can see and feel that effort has gone into the printing side, then they'll be left seriously impressed.


Plenty Of Options
The bespoke method allows you to go into so much detail to showcase your luxury products that you're able to choose the type of paper you print on - the stock. There aren't any limits on the type you can print on, with silk being a popular choice to give brochures a truly luxurious feel as it has a low surface sheen and a premium feel while providing excellent ink to paper contrast. This coating makes the colours appear a lot brighter and more defined, along with it being a better choice for readability. Printing your materials on an uncoated stock via an LED UV printer is a proven option for many high end businesses, it gives a luxurious feel to the brochure you create. In general, uncoated paper has a soft finish and tactile quality which will feel nice in the reader's hands and because it's more absorbent than coated paper, the ink appears much flatter on this modern choice.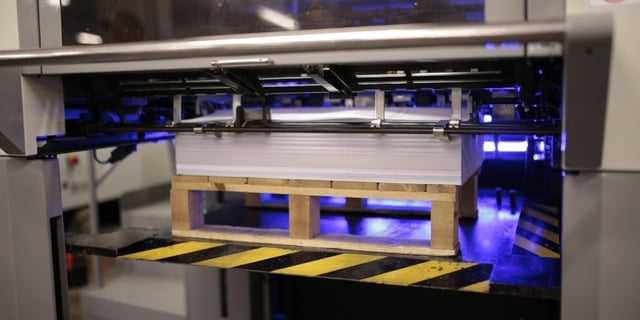 With LED UV printing specifically designed to produce a sharper and more defined finish, an uncoated material for your brochure will also feature more vivid colours that really make your premium products stand out like they deserve. So, the bespoke method offers plenty of choices and you don't have to make any compromises like you would with other printing techniques - something that can't be offered online in this digital age. If your premium products need to go that one step further, such as perfume or aftershave you can't just purchase anywhere, special effects like smells can be incorporated too which will set you apart from the competition; that's how advanced this method has become.


Give It A Professional Finish
This is the most effective way of promoting your products, as it's tailored to you and can't be replicated. You'll be saving time and money because of the fast turnaround times if you're using an LED UV printer, while your materials are consistently printed perfectly, as opposed to printing in batches where blemishes can appear, giving it a more professional finish to further enhance your luxury products and not feeling the effects of what's on offer in the digital world.


Remember To Choose The Right Print Technique
Finding the right type of printer is important when it comes to creating unique print materials, as the right piece of technology can do an amazing job of printing high quality products - and quickly. We've come up with an easy guide which highlights all of the different types of printing and what they're best used for.