---
COMMUNICATE YOUR BRAND STORY AND CREATE MEMORABLE EXPERIENCES
Make this happen by blending digital with amazing print to complement your marketing strategy.
The way you engage with customers, prospects and colleagues is changing. Whether it's conference packs for delegates or a university student welcome pack, we all have to find new ways to engage prospects and enhance the customer experience. In an increasingly digital world, print helps bridge the gap between online and your customers.
WHY COMBINE DIGITAL MARKETING WITH PRINT?
Print is trustworthy. Its tangibility stimulates senses and creates memorable moments to support your overall marketing strategy. But it can complement the online experience too, so why not inherit a multi-channel approach to stand out amongst a crowded, digital-only crowd? Printed collateral, such as brochures and welcome packs, can be highly personalised and empower you to continue building meaningful relationships.
QR codes, personalised URLs - there are so many ways you can drive interaction. Use digital and print tell a great story, set your brand apart from the competition and enhance the customer experience.
Print is the tool you need to connect your online world with your customer. Here's how...
WEB2PRINT - ENJOY THE BENEFITS OF TODAY'S CONNECTED WORLD
Web2print is a powerful tool for personalisation and brand management. It brings together all the benefits of today's connected world - exceptional value, precise logistics, improved quality and a high level of automation. Here's what our Web2print services can do for you.
Promote Brand Consistency
With Web2print, you can use your own templates and make sure all of your printed materials stay on brand with customised designs and personalisation, ranging from images, names, colours and mail-merged addressed items. An effective way to engage your customer - while minimising your postage costs.
Saves Time
This flexible and streamlined approach to manage your digital assets gives you back valuable time. Web2print gives control to your brand. This reduces the time you'll spend on meetings to finalise designs and approve different stages. Plus, there's no waiting around for samples to be sent - everything is available to see onscreen and just needs approval.
Reduce Costs
Web2print provides you with the ability to order on demand. You can order things as and when they need them, rather than meeting certain requirements and maintaining an inventory for an extended time. By eliminating some of the typical steps that go into an order, it reduces overall costs.
Order From Anywhere
All you need are the login details and access to a web browser. This means you aren't restricted to one location and can place orders remotely from wherever you like.
A Job Off Your Plate
Don't worry; it doesn't add another task to your workload. As your print management partner, we'll take care of your print and distribution. No questions asked.
Increase Revenue
Web2print acts as your storefront. You'll get our full support with a portal to manage your digital assets and add other products while you're there.
A Sustainable Printing Solution
Our Web2print services reduce waste. You can monitor your current stock levels and set reorder thresholds so you always print the right amount. Good for you. Good for the planet.
You can outsource the entire process of sending printed brochures and collateral. From delivery to postage, our printing service enables you to deploy your print marketing materials directly to your target audience following an online campaign.
Why not take a look at some of our existing customers who use our eco-friendly Web2print solutions?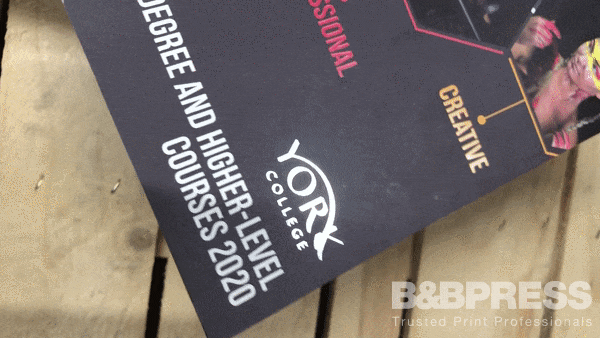 DIGITAL AND PRINT - THE NEXT BEST THING WHEN YOU CAN'T MEET IN PERSON
You're no doubt looking for ways to overcome problems associated with COVID. Induction welcome boxes for employees, information packs for delegates, event marketing collateral - there are so many ways to make your audience feel connected to you. Give them the personal touch they crave.
CASE STUDIES
Touchstone Education
Touchstone Education offers a variety of online courses concerning landlord and property development. To maintain an authentic connection with their customers, they send a personalised welcome pack pre-event and more printed collateral over the event. This is a great way to show your audience that you care about their custom.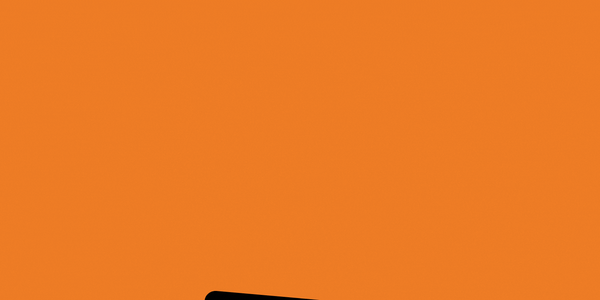 It's a great marketing tool that can be used across industries. As people are spending more time online and gaining greater awareness of your brand, sending a brochure in the post following an online enquiry is the ideal way to stand out from competitors.
Unlike online brochures, a printed version once it arrives in the post won't disappear after pressing 'X' on a browser. Instead, it'll be kept on coffee tables, kitchen counters or in a stack of magazines, ready to be picked up and perused again and again.
University of Salford
The University of Salford took this initiative of mixing digital and print to welcome their students. After sending an offer of placement to students, the University sent a Class of 2020 pack, celebrating the offer.
The bright green package contained a lanyard and information pack, creating a tangible connection to prospective students that's just not possible with digital media alone.
START BLENDING PRINT INTO YOUR MARKETING TODAY
Marketing efforts are most successful when print and digital are combined. At B&B Press, we're committed to helping companies embrace the power of print marketing. For over 60 years, we've earned a reputation for our printing quality and the outstanding service to our customers.
You need a print partner to help you bridge the gap between your online experience and customers in a creative and sustainable way. We have the resources and expertise to make this happen.
I've heard digital is better for the environment?
This may surprise you but choosing the right kind of print can actually be a more sustainable choice, and help reduce your carbon footprint.
Paper is a uniquely renewable and sustainable product, and by choosing Carbon Balanced Print you're taking positive action for our planets future. That logo is something to be proud of.