Inbound marketing tactics you should be using right now
We all know inbound is in, right? Well, you will do if you've just read our last blog that's dedicated to the machine that is inbound marketing.
Whereas traditional marketing involves tactics, such as pulling together email lists, cold-calling people and sending direct mailers, the emphasis with inbound marketing is less on chasing customers, and more on attracting them to you.
As with all marketing techniques, there are all sorts of tactics involved with delivering inbound marketing, here are three of them you should definitely be using right now:
TACTIC #1: Give your content away!
Everybody loves a freebie, don't they?! Well, the same principle applies to your content. Don't be afraid to 'give away' certain pieces of your content to prospects. Invite people to download your latest white paper or eguide, in fact, if you've taken a look at our site, you'll see that we're doing just that by inviting people to download our free marketing guide, see…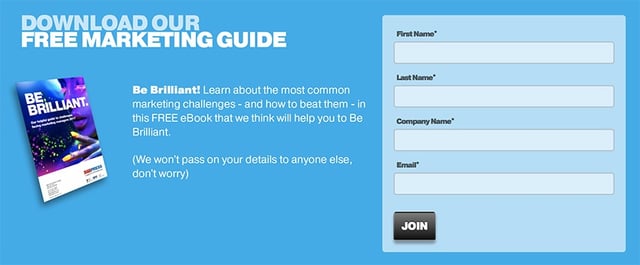 However, if you're going to give your content away, make sure you don't give anything and everything away and that it clearly relates to your business, as well as your target audience. Ideally, your content should illustrate how you can help your target personas overcome their pain points and challenges.
TACTIC #2: Be social
Social media is social, which means it's not enough these days just to simply have a presence on it. You need to be engaging people.
It's because of social media that inbound marketing became a viral interactive experience. And the best way to leverage this experience and boost your inbound results, is to be proactive. After all, the sheer nature of inbound is proactive, isn't it?
If you're not already doing so, make sure you're posting questions, as well as links to interesting articles or pieces of your content. And, as obvious as it sounds, if you do go down the question-asking route, then you need to make sure you're responding to any questions and comments generated by this approach.
While this tactic isn't rocket science, it's potential is often underestimated and overlooked by businesses.
TACTIC #3: Get blogging
Ten years ago, blogs were pretty much unheard of. Fast forward to now, and they're pretty much everywhere!
However, don't make the big mistake lots of businesses make, and that's having a blog on their site and only updating it every few months.
The most effective blogs are those that are updated on a regular basis, providing readers with a steady stream of relevant insight and commentary. There are stacks of stats out there to back this up, like this one from HubSpot – 'Companies that published 16+ blog posts per month got almost 3.5X more traffic than companies that published 0-4 monthly posts.'
Here at B&B Press, we see the true value in blogging and update our blog with thought leadership, industry commentary, company news and views, several times a month.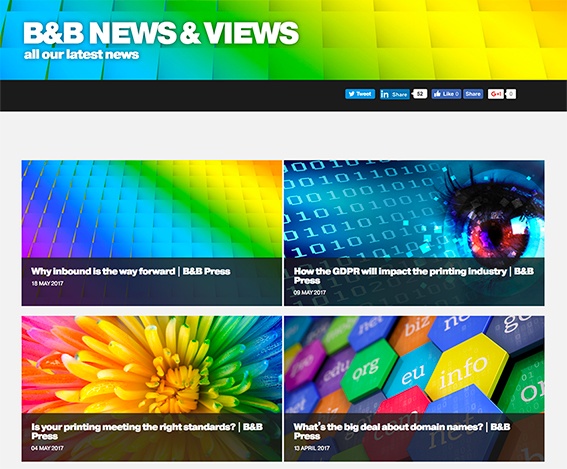 While blogging may seem like one more task you could do without, it's actually beneficial in not only delivering your inbound strategy, but building your overall brand and industry presence.
We've only touched on three inbound marketing tactics, there are literally dozens of them out there! If you're using them already, then great, but if you're not, why not give them a try, they really can add value to your inbound efforts, as well as your help shape your brand identity.
Got any questions or want to discuss your professional printing requirements with us? Contact us or talk to one of our team on 01709 710000.