In this digital age that we're in, plenty of businesses have already decided that they don't need to rely on printing. Instead, they've opted to fully embrace the internet and are referring more and more people to their websites and social media pages, but are they missing out? Here are the advantages of pamphlets for business in the age of social media.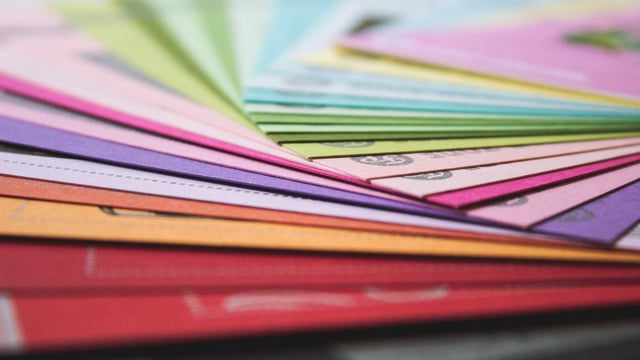 Both can be beneficial and discarding printed pamphlets altogether can backfire massively. Whilst everyone and their nan is now on social media and this means your potential reach is enormous, it also means competition is fierce.
A space has opened up for well-executed print material to let your business stand out for all the right reasons... not because an alcohol induced social media faux-pas has meant your company Twitter account accidentally retweeted something it shouldn't at half-nine on a Saturday.
But less about that and more about the advantages of pamphlets for business:
Pamphlets Are Cost Effective
Digital Integration Is An Option
You Have More Creative Freedom
Leave A Lasting Impression
Even though the world is grasping the use of social media and see it as the way forward, there are still some huge benefits for businesses to be using pamphlets for marketing as opposed to ditching the process completely. Here's each of these advantages explored in more detail.
1. Cost-Effectiveness
One of the major advantages of businesses using pamphlets in the age of social media is that it's a cost-effective method, both at the production stage and the delivery stage.
The costs of posting pamphlets through doors, handing them out in streets or even in the middle of shopping centres are minimal for businesses of any size, as you may only have to pay someone on an hourly basis to post or hand pamphlets out.
While social media sometimes seems easier on paper, it can prove to be a costly method in the long-run. Especially with a difficult to prove ROI and a short shelf life of each message.
On social media, it's about getting noticed digitally. Not using pamphlets means businesses will have to pay for additional online advertisements, and the costs of paying for ads can see them paying in the thousands every month.
There's also the worry of having to invest in other marketing techniques on a digital scale to stand out from competitors, because their advertisements might not be delivering the results they wanted, effectively wasting time, money and resources.
Pamphlets are much easier to create with plenty of design choices, and can then be printed to the highest quality possible, such as via our offset or digital printing methods. Printing methods like these aren't even expensive, especially since businesses using pamphlets prefer to print off high quantities, so the more you print, the more you save.
And, compared to a social media post which is scrolled past in milliseconds most of the time, a pamphlet which engages its reader will be absorbed and kept as a resource.
2. Digital Integration
Just because businesses opt to use pamphlets doesn't mean being digital isn't an option. In fact, businesses that print out pamphlets can perhaps benefit more than those who simply focus on social media marketing, as your message can be delivered twice as effectively.
But those who tie the two platforms, online and offline, together into one system are those who prosper most.
We know what pamphlets consist of; they're eye-catching, they're of a high standard if the correct printing method is used and they grab the attention of those holding a physical copy in their hands because it's packed with information. However, businesses can still advertise social media channels on their pamphlets, such as getting people to visit them to find out more information.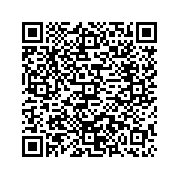 See where a QR code takes you...
When businesses hand out pamphlets, there's a better chance they'll succeed if there's some form of engagement on the pamphlet too, such as inserting a QR code for people to scan on their phones which will redirect them online.
Businesses that use this method are probably guaranteed better results than those only reliant on digital platforms, as they're delivering a dual-platform message and raising the profile of their business using pamphlets, as well as potentially redirecting them to their online presence.
Combining the online and offline mediums together creates an ecosystem for potential customers to be impressed by and become engrossed in.
High-quality pamphlets based on correct printing methods + digital integration = more chance of success.
3. Creative Freedom
Despite the endless possibilities the internet brings for businesses utilising social media, businesses can actually have more creative freedom on various types of print, such as leaflets, brochures, newsletters and pamphlets. The aim of pamphlets is to grab the attention of potential customers, so it's pivotal that whatever businesses create and print, it stands out.
Pamphlets can end up being more visually pleasing if printed at the highest quality, using the best technology. You have the chance to include eye-catching headers, sharp colours and vivid images to draw in readers' attention.
Compare this to social media marketing and paid advertisements, for example, you might not always have that option because there's not much freedom.
You can switch up the size of your pamphlets too so that it stands out from the competition, whereas the same level of flexibility might not be available online as you'd have to stick to the strict guidelines or templates that are available, and the designs you can see below are just some of the techniques you can use on your pamphlets and brochures to stand out from the competition.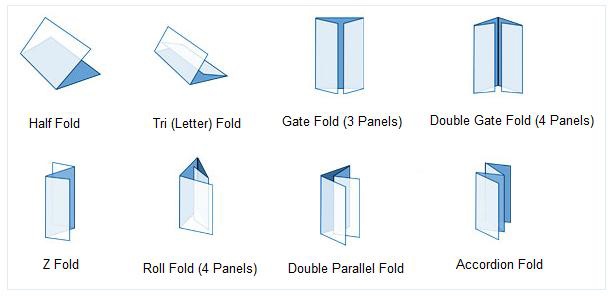 Examples of in-brochure page folding techniques which can help add another dimension to your brochure. This allows you to stand out from the competition.
Image courtesy of https://www.pinterest.co.uk/
If you need even more inspiration to create an engaging pamphlet for your business, check out this blog featuring 3 beautiful examples of leaflets with killer features and employ the same tactics in your next pamphlet.
4. Leaves A Lasting Impression
Although we're all guilty of scrolling through our social media feeds more often than we should on a daily basis, businesses that print high-quality pamphlets are leaving a lasting impression.
---
"Let's compare this to a well-executed physical pamphlet that users will have in their hands, and they can see the effort that's gone into the content as well as the effort gone into the print techniques on the best material possible. That's why pamphlets, if executed properly, can still be a beneficial method to use, even if we are in the age of social media."
---
Digital platforms do allow businesses to personalise their content to attract visitors, but that doesn't mean they're always going to be successful. The fact that so many people are constantly exposed to them means they won't be paying much attention because they've already seen something exactly like it or something similar, so they won't be naturally drawn to it.
This blog explains the 10 ways you can make marketing leaflets relevant in 2017, and the same principles can be applied to pamphlets.
However, it includes a stat which doesn't bode well for businesses focusing solely on social media. It claims that 55% of visitors on your website spend less than 15 seconds browsing through it before leaving.
Users are scrolling through social media posts faster than ever while attention spans have fallen by a staggering 33% since 2000 – so how many users are going to remember an ordinary ad you've placed online that's lost in the middle of hundreds of other ads?
So, Remember To Choose The Right Print Technique
Creating a pamphlet doesn't need to be a tiring or confusing process, as you can easily find the perfect printer to do an amazing job of printing high-quality products quickly. We've produced an easy-to-follow guide which highlights all different types of printing, and that they're best used for.
With this available to you, you can choose your perfect printing style and method, meaning the pamphlets you and your business produce will stand out from all of the competition.
Press the button to open your copy.