Company Name

Why is this job brilliant?
Last week we showed you the A4 version Utopias Eat & Drink catalogue
, this week we are looking at the compact A5 edition of the catalogue. This catalogue is landscape, like the A4 version it is covered with soft touch laminate to give a premium feel which really helps reflect the brand and product.
These two versions of the catalogues show that through a well-designed layout it is possible to showcase the same products in a much smaller space. There are so many possibilities when it comes
designing a catalogue
, brochure or
leaflet
so here are just a few key tips that might help you out.
This job is a great example of just how good a printed catalogue can look when you combine excellent design and print with amazing photography.
This catalogue was produced and finished with using our
LED UV printing presses
and PUR Bound in just a number days.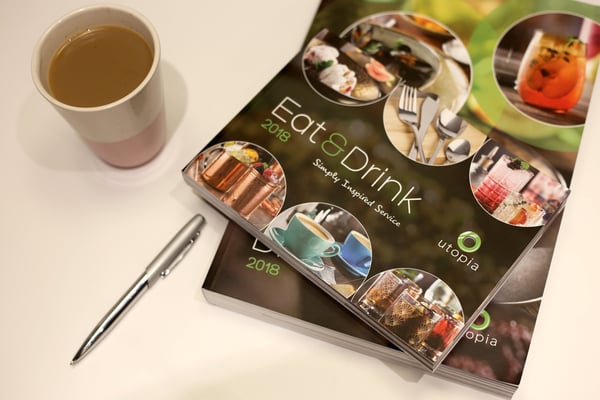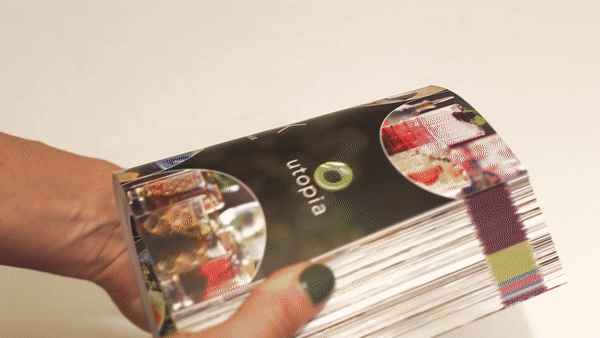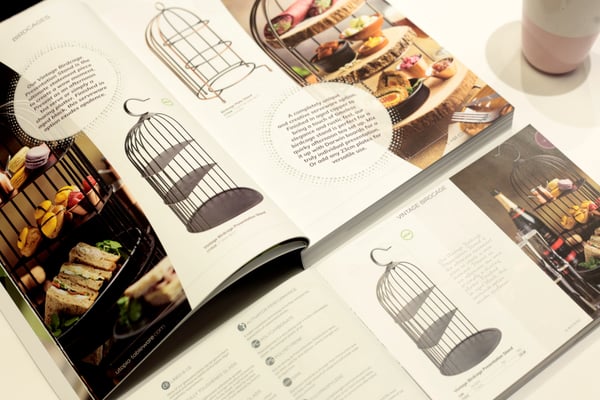 Specification
Job: Utopia Compact Eat & Drink Brochure 2018
Size: A5 Landscape
Paper: Silk Art
Print: LED UV
Finishing: Matt Laminated,

PUR Bound
LIKED UTOPIA'S JOB?
Utopia were thrilled with how their Eat & Drink Compact Brochure came out. The silk art really brings the food and drink to life. Almost good enough to eat.
If you liked the look of this brochure and what silk art technology can produce, get in touch with one of the team members here at B&B Press and we'll make your next project, a BeBrilliant one.