Company Name
Why is this job brilliant?
This piece is a printed marvel, it is a multi-fold on a single piece of paper with a glued-on card cover and back. If you want people to keep hold of your print – whether it's a leaflet, guide, event programme or map – this is a BRILLIANT option. it's exciting to use and fits easily into a pocket.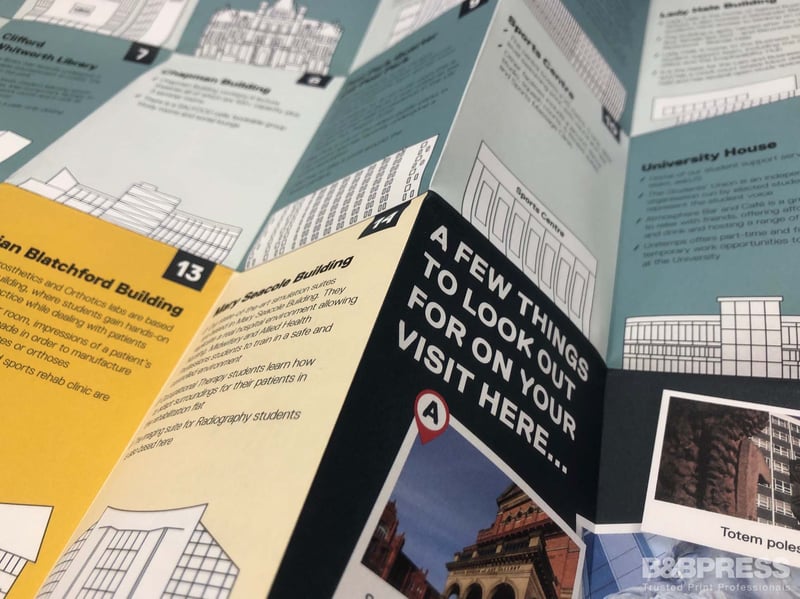 Our client said 'This was the first time we had used a z-fold and it has become a regular feature in our collateral since'.
It's a small compact piece of print but thanks to its brilliant fold it doesn't limit you on content, it can hold so much information. The information can be broken up into as many as 18 sections front and back or spread across the whole page making it idea for a map.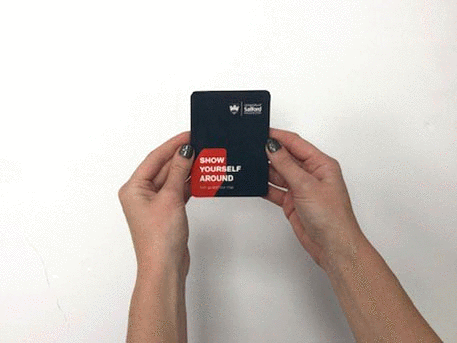 This is what we did here for our client, who commented 'Richard is consistently brilliant and always goes miles out of his way to help us with the most complicated of requests'.
People can't stop fiddling with a piece like this, which is why they make such a good option if you want something that the reader won't put down.
The exciting folding isn't the only thing that's brilliant about this jam packed piece of print, the print has been done on our LED UV press which gives vibrant colours and a clean crisp look to the whole piece. Our client added 'The customer service levels are exceptional and is equally matched by the quality of the products.'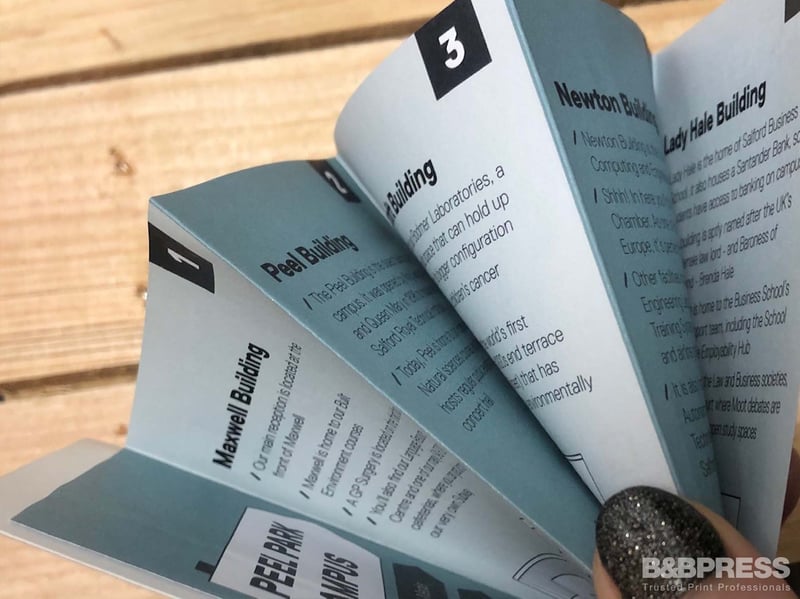 Specification
Job: Self-Guided Map

Size:108 x 78mm, Inside: flat size: 312 x 444mm
Paper: Invercote G one sided board 300gsm, Inside -Offset 90gsm
Print: LED UV
Finishing: Gloss laminated and ram punched with rounded corners (a specialist die cutting and paper shaping technique)
LIKED The University of salford's job?
If you liked the look of this map and what the power of print can produce, get in touch with one of the team members here at B&B Press and we'll make your next project, a BeBrilliant one.