COMPANY NAME
WHY IS THIS JOB BRILLIANT?
Salonwear Direct were looking for ways to distinguish their brochure from their competitors but without breaking the bank. The use of LED UV massively improved the reproduction of the client's images. An overall size of 250 x 180mmm was chosen; the thought being that a smaller size would stand out from more common A4 offerings.
The client also opted for an anti-scuff laminate on the outer cover, this coupled with an uncoated stock provided an interesting and tactile finish and it was thought that this coupled with the smaller size would prove to be more attractive and enticing for the reader.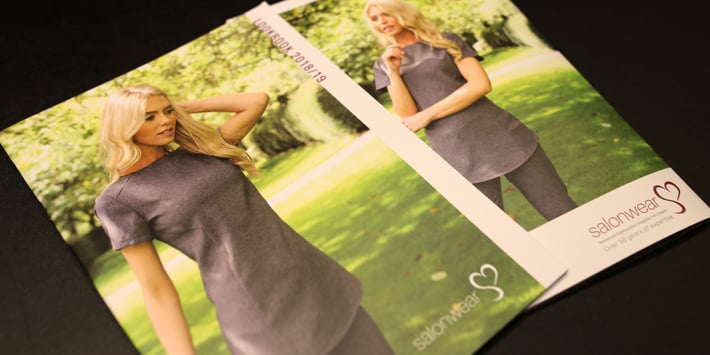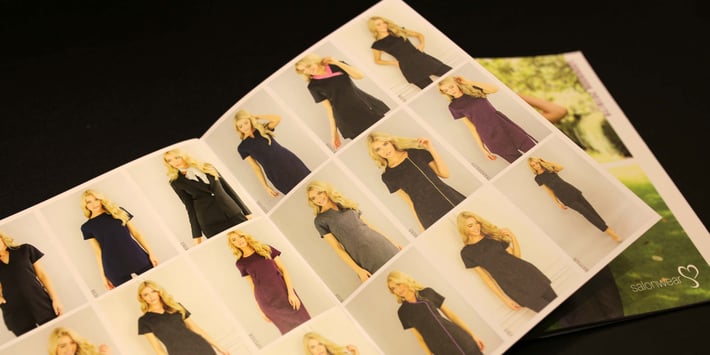 SPECIFICATION
Job: Company Brochure
Size: 250mm x 180mm
Paper: Cover - 250g White Offset, Inside pages- 170g Silk Art
Print: LED UV, cover anti-scuff laminated outer
Finishing: Saddle Stitched
WHAT NEXT?
The beauty of working in print, is we get projects from all corners and companies and there's not one we're not proud of! Salonwear is just one of the many projects we get to undertake, but how about yours? Got something in the works? Speak to B&B Press and let's make it a BeBrilliant one!