Company Name
Why is this job brilliant?
This job catches your attention with its classic newspaper like design. What a simple yet effective way to layout a newsletter.
More than half of the world's adults read a paper each day.People have been reading newspapers for years and it has become a habit for them to hold the paper in the morning with their coffee.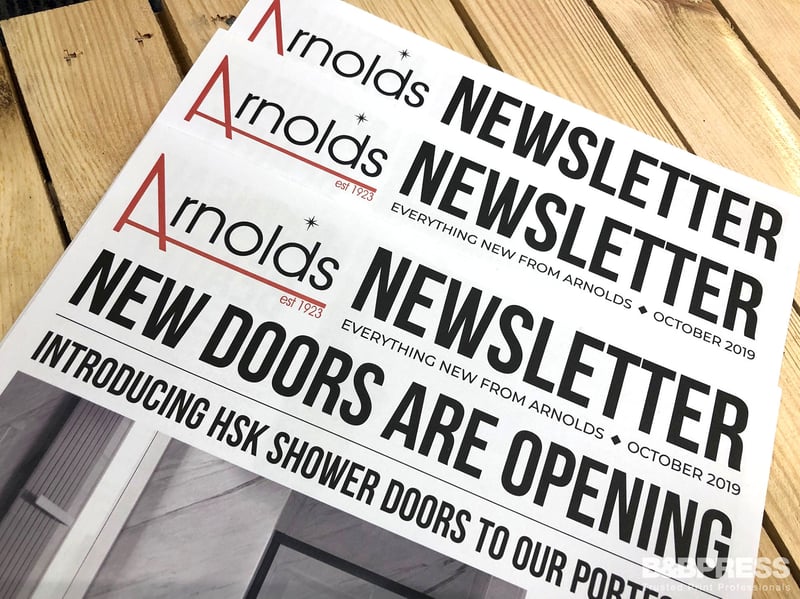 Designing a newsletter in this layout creates the opportunity for a brand to get their message in front of their audience in a way that is engaging, informative and enjoyable for them to read. Our client had a new range of products to distribute which no one else in the country distributes; so of course it's headline worthy news.
The newsletter is printed on white uncoated paper on our LED UV machine, the images look sharp and vibrant and reflect the high quality of the company and the brands they sell.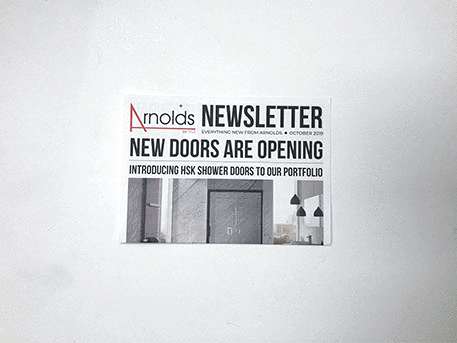 Our client said 'I'm extremely happy with how this job turned out. Of the near hundreds of jobs, we've worked on with B&B press, this was by far the one I was most proud to design. Everything, even down to how the job was boxed, was exactly what we needed it to be and I couldn't have been happier with it!'.
Adding 'Dave and Cheryl are both very professional and work hard to achieve my visions with the jobs we specify. Over the past 2.5 years we've created a fantastic relationship and they understand how both myself and Arnolds work, which makes my job a lot easier!'.
Specification
Job: Newsletter

Size: A3 Portrait
Paper: Uncoated

Print: LED UV
LIKED r o arnold's job?
If you liked the look of this newsletter and what the power of print can produce, get in touch with one of the team members here at B&B Press and we'll make your next project, a brilliant one.