Company Name
Why is this job brilliant?
Power Up is the theme of the college's 2019 prospectus, using our LED UV technology has absolutely kept this theme alive throughout. The dramatic design has been brought to life, each image printed in high definition. Our LED press has without a doubt given the print added POW.
It is an eye-catching prospectus that differentiates itself from the competition, which is exactly what is needed to spark that interest in potential new students.
The client is really pleased with the vivid colour. The conventional heat and air-drying method worked by evaporating the solvents can sometimes lead to a slight loss of brilliance. In UV curing, there's no solvent to evaporate, so there's no loss of coating thickness and no loss of colour. This method dramatically improves physical properties because of this unique drying method.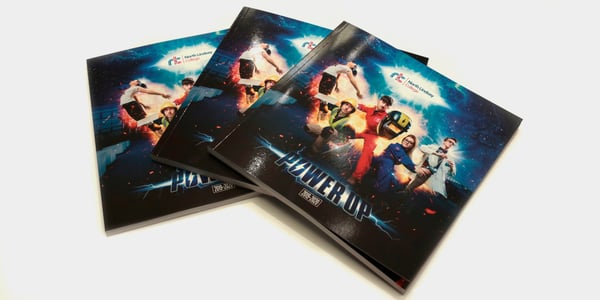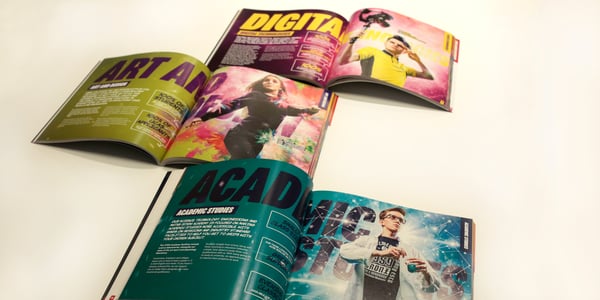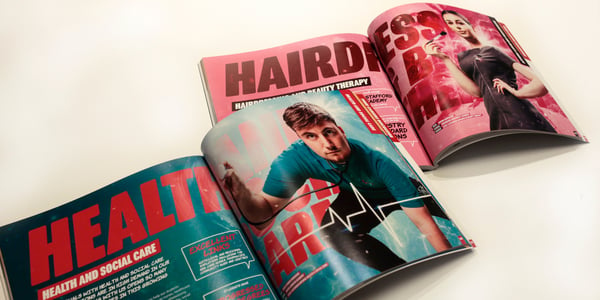 Specification
Job: 2019 Prospectus
Size: 210 x 210mm
Paper: Silk
Print: LED UV
Finishing: Gloss Laminated One Side
LIKED North Lindsey College's JOB?
Turning college courses into something that you would see in comic book not only looks amazing, but mixing that in with bold colours and bright text plus the use of an equally great printing technique creates a one of a kind college prospectus.
Why not feature your project next? Place your confidence and next print job with B&B Press knowing that not only are you going to get a professional looking leaflet, brochure or unique design but you can also rely on us to send these out safely following all the latest GDPR regulations.
If you like the look of this stunning college prospectus and what the power of print can produce, get in touch with one of the team members here at B&B Press and we'll make your next project, a BeBrilliant one.