Company Name
Why is this job brilliant?
The Majestic is the king of range cookers, combining the Italian passion for exquisite cuisine with grandiose Venetian flare so it was no question that the brochure needed to look 'majestic' pun intended.
Our client said 'The gold foil is something very different from what we've done before. We were looking for more of a premium brochure, and that's what we got!'.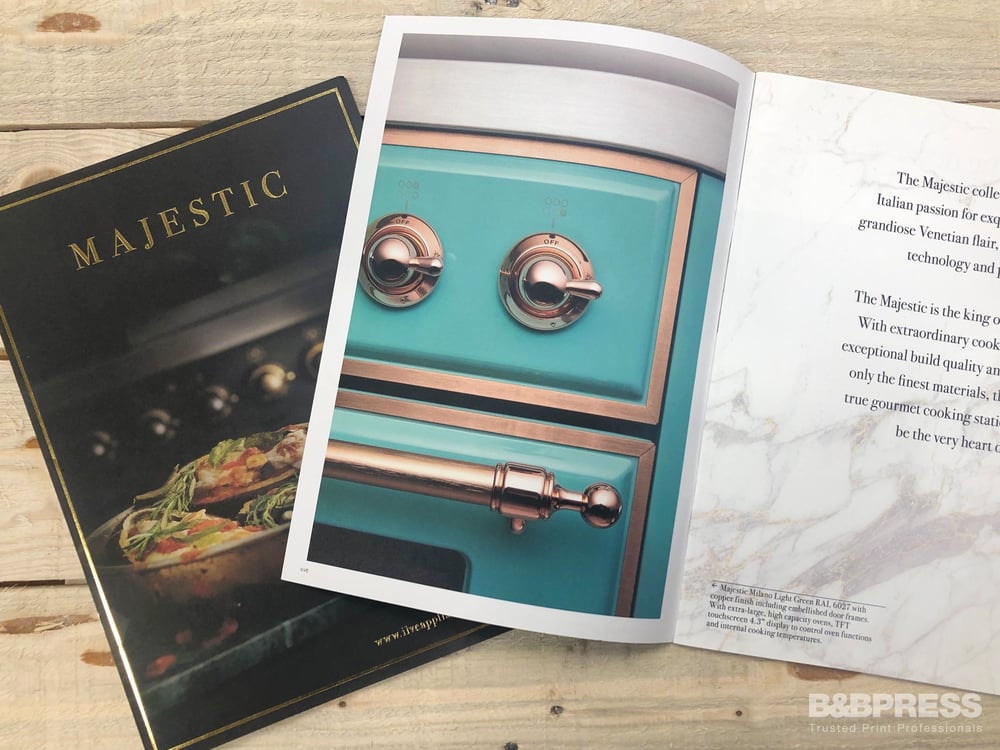 The brochure was printed on our LED UV press and you can see just how much detail is picked up in the images and how magnificent the colours look, even on the uncoated (offset) stock used on the cover. The combination of uncoated paper and metallic foil is one of our favourite combinations when creating that modern luxury feel for a brand or product.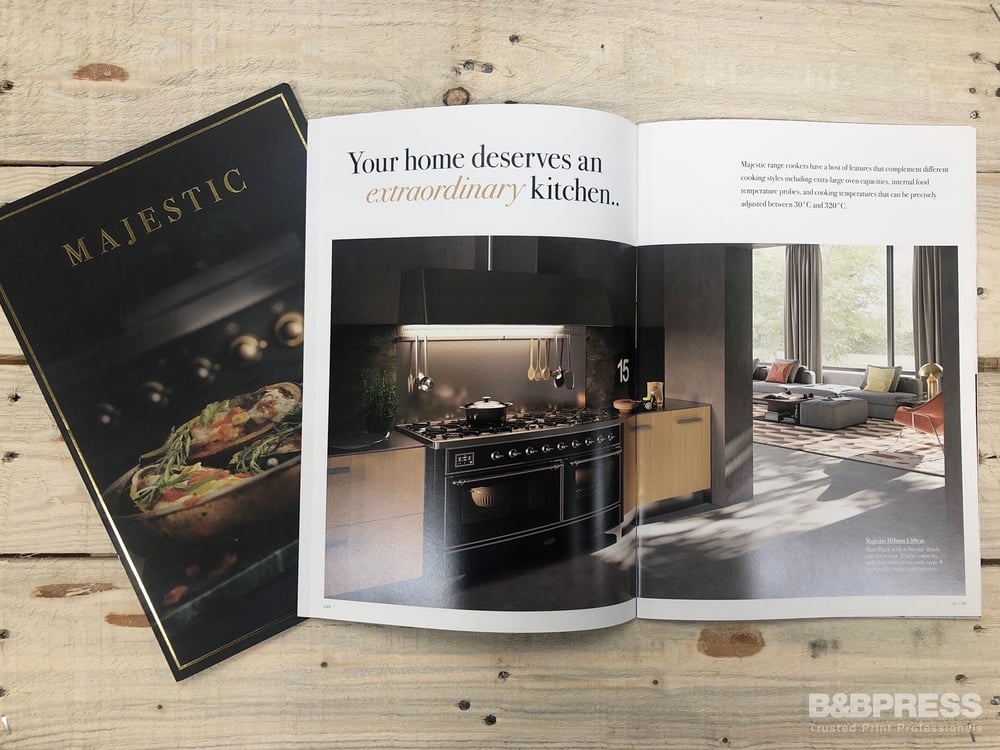 Our client works in design and creates the majority of artwork sent to print, she added, "It's amazing to know if there is an issue, I can pick up the phone and seek advice. Even when experimenting with new materials". The relationship with our clients is so important when getting a job right, what you see on screen when creating the artwork can sometimes look so different when in print so good communication is key to creating brilliant print.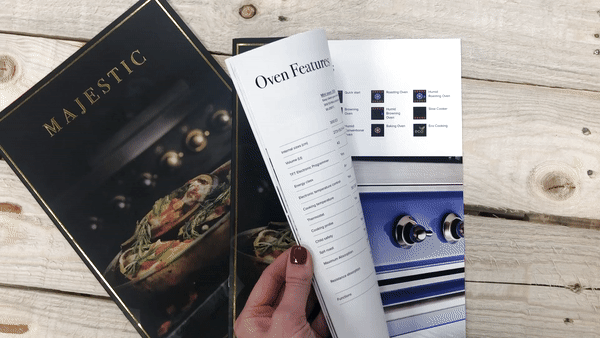 This beautifully designed brochure has a marble effect in the background of most pages, it adds elegance and interest to a product description page which can sometimes look word heavy and not very pleasing to the eye. The clarity of the marble looks incredible in print thanks to LED UV. It's brilliant when good design and print are brought together.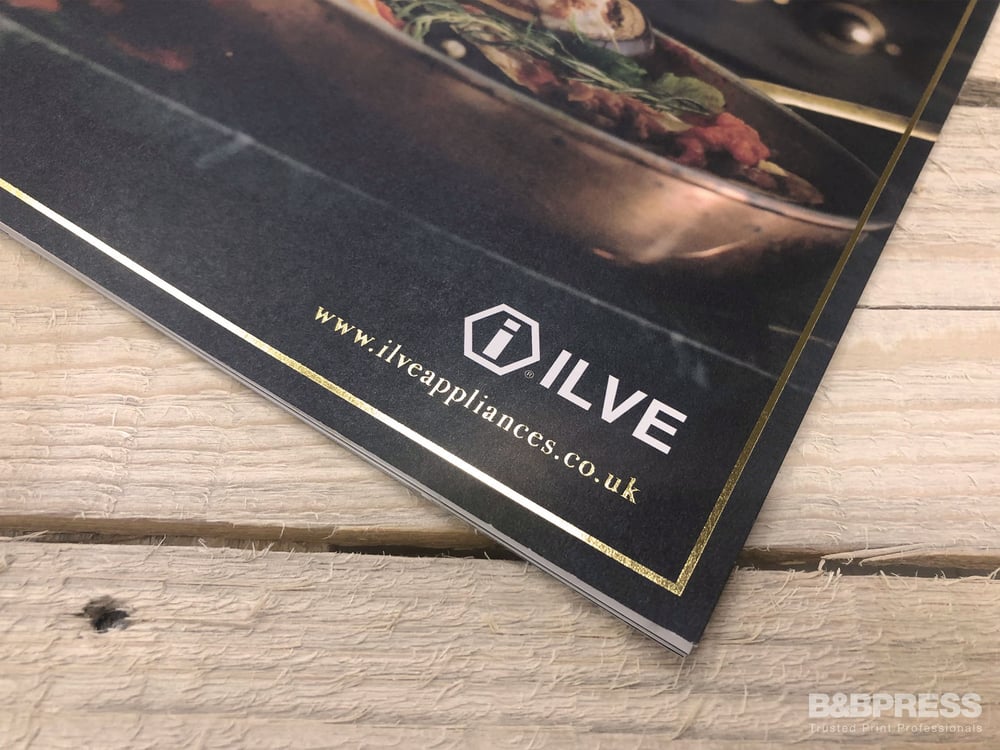 Specification
Job: A5 Portrait

Stock: Cover: Horizon Offset 190gsm, Inside: 3D Silk Art 150gsm
Finishes: Printed LED UV, Metallic Foil blocked to on front cover
LIKED Kitchen Ex's job?
If you liked the look of this brochure and what the power of print can produce, get in touch with one of the team members here at B&B Press and we'll make your next project, a brilliant one.