Company Name
Why is this job brilliant?
Sometimes printing a large amount of solid ink in one area can be a challenge, but thankfully not for us. In fact, it's one of the reasons our clients know we can be trusted to produce brilliant print.
This cinema guide designed by our client includes dramatic imagery and the use of dark colours, we needed to ensure that the images remained vibrant with no loss in definition.
We used our LED UV press to print this guide and it did not disappoint, the colours remained vibrant and the images crystal clear. The sheet is dried instantly there is no absorption into the paper and no loss in detail, even on uncoated paper.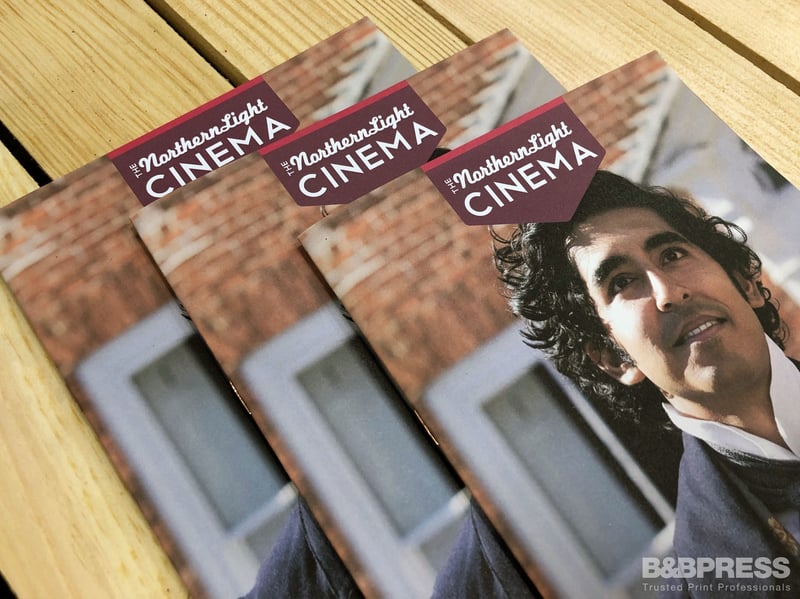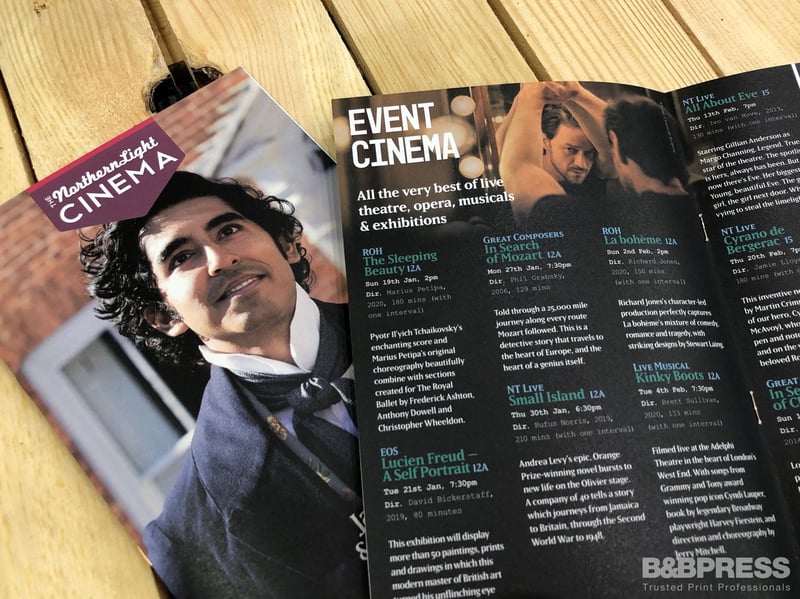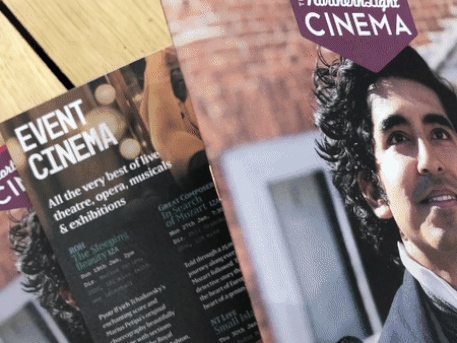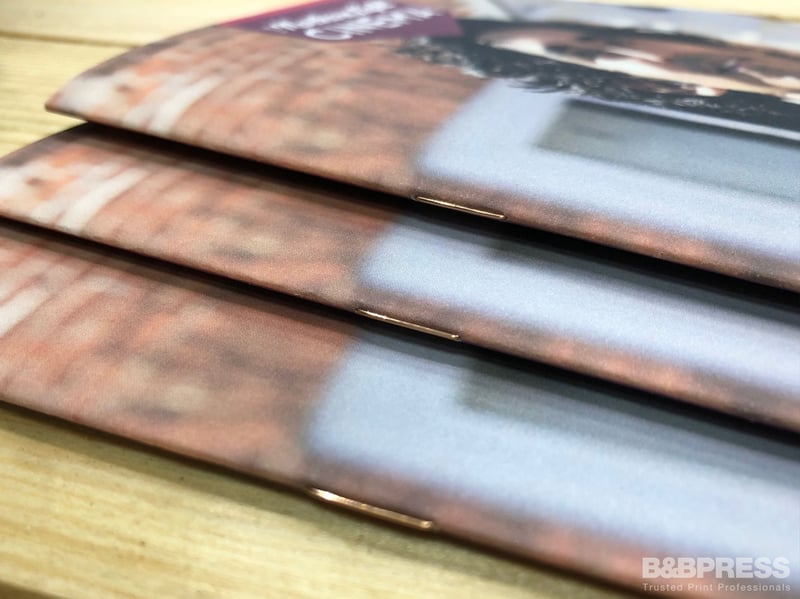 Specification
Job: The Northern Light Cinema Guide

Size: A5 Portrait
Paper: Offset

Print: LED UV
Finishing: Saddle Stitched with Copper Wire
LIKED Graphic Workman's JOB?
If you liked the look of this guide and what the power of print can produce, get in touch with one of the team members here at B&B Press and we'll make your next project, a BeBrilliant one.