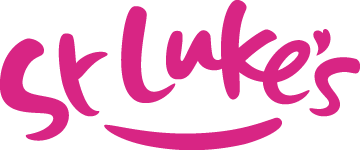 About:

St Luke's hospice care for people ages 18 and above throughout Sheffield who have terminal illnesses. They aim to control their symptoms, alleviate pain and give them the best possible quality of life - all free of charge.
We think their work is BeBrilliant and we are proud to support them as our charity partner.

St Luke's quote:

"We are very proud of our ongoing partnership with the fantastic team at B&B Press. Their team have been passionate supporters of our work and have supported us with fundraising and being our Print Partner of our high-profile fundraising dinner. We thank them for their amazing support for St Luke's!"
---
About:
CLIC Sargent fights tirelessly to stop cancer destroying young lives. They provide grants and free accommodation close to hospital to help with spiralling costs. Their care team are on hand to help families with everything from getting benefits to treatment close to home. CLIC Sargent are here to make sure young cancer patients can focus on getting their lives back on track, they do a BeBrilliant job and we are proud to support their work as our charity partner for 2020.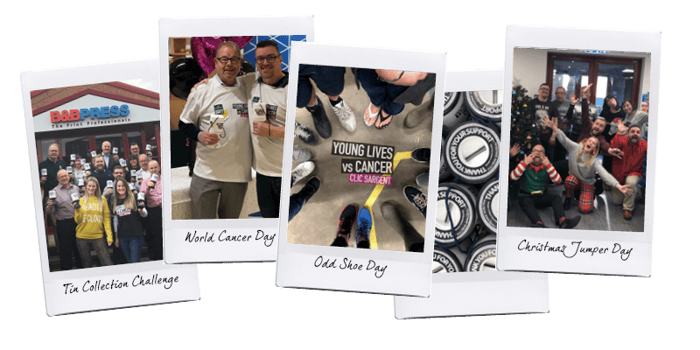 Clic Sargent's Quote: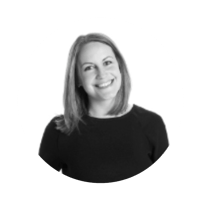 "Working with B&B Press during our charity partnership is great. They're a very enthusiastic team when it comes to charity fundraising. We worked together to create a calendar of events in 2019, which include some new ideas that neither of us have tried before! CLIC Sargent haven't had any Rotherham based fundraising before, so B&B Press are also helping to raise our profile in South Yorkshire where we supported 177 children and young people last year.
Thank you to everyone at B&B Press for supporting CLIC Sargent and I can't wait to see where our partnership takes us this year".
---